Top 2018 Open Water Goggles Compared: The Expert Review
2018 May | By SwimOutlet.com Staff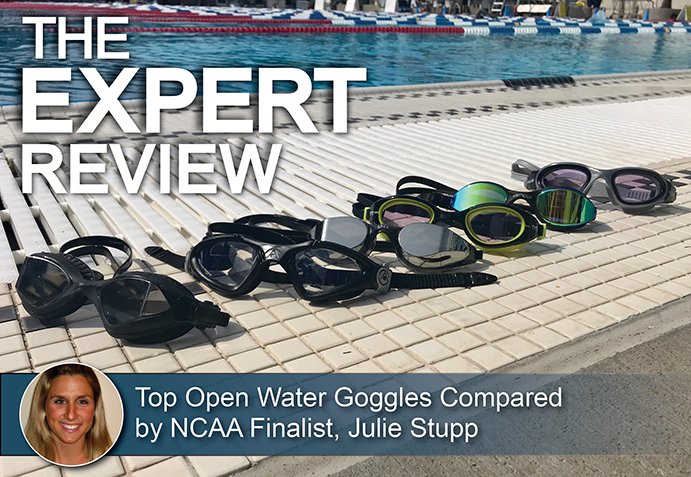 Choosing the right pair of goggles is essential for any race, but even more so when swimming in open water because there are so many variables outside of the pool.
Open water goggles are a bit more technical and are generally built with more features compared to the average pool racing goggle. A few things to think about when picking the right pair of open water goggles is fit and comfort over a longer period of time, the range of visibility, the clarity of sight and the strength of the anti-fog coating.
I tested out six different open water goggles available at SwimOutlet.com both in the pool and in the ocean and can say without a doubt that all of these goggles are so well made that it was often hard to find major differences between the brands.
All six had a stellar anti-fog coating that allowed me to see clearly after multiple uses and in varying water temperatures. This feature is a huge upgrade and major technological improvement from the last time I tested open water goggles back in 2015. Four years is a long-time and we're due for an update, so let's dive into this month's review.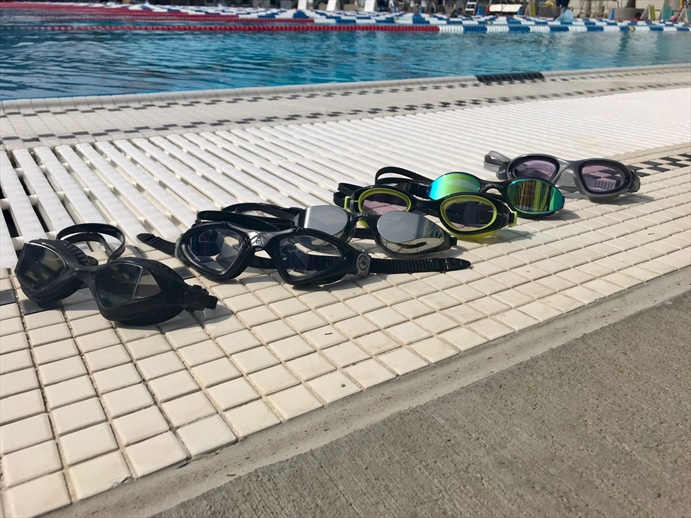 HUUB APHOTIC GOGGLE ($69.99)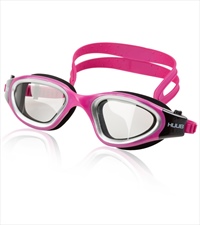 The HUUB Aphotic goggles are at the top of the comfort score along with the Kayenne. They have the softest and most flexible silicon eyepiece that lightly suctions to your eye and doesn't put any unnecessary pressure on your orbital bones.
The Aphotic's have thick, wide lens that wrap around your face and are great for total visibility, but they are on the bulkier side compared to other goggles in this review. The Aphotic's also have a photo chromatic or transitional lens that adjusts to the outside light conditions making it a great option for any open water race. The photo chromatic lenses also make sighting a buoy a breeze. These goggles might be the best choice for super long distance races or swims.
ROKA SPORTS R1 MIRRORED GOGGLE ($35)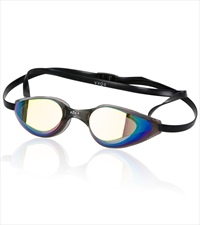 The Roka R1 goggles are probably the coolest looking goggles of the bunch, but not necessarily the most comfortable. The sleek wrap around lenses look great and allow for excellent visibility, but they feature a stiff silicon eyepiece.
The thin R1 silicon doesn't have much give and is therefore not very comfortable after a long swim. On the upside, the silicon and eye socket shape allow for great suction to the face and fit around the eyes which means they won't easily budge in rough waters.
The R1 has a unique inner lens construction that features extra curves and ridges, making it hard to see perfectly out of the peripherals. The R1 goggles have a great anti-fog coating and dark tint for sunny conditions -- great for hot race days. These goggles have a sleek design that greatly reduces extra drag in the open water.
SPEEDO MDR 2.4 GOGGLE ($32.99)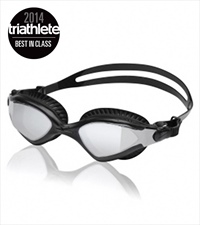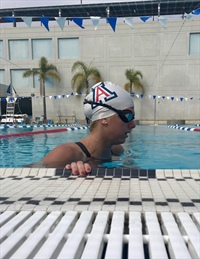 The Speedo MDR 2.4's are another bulkier open water goggle that fit well. The 2.4's have an angled silicon eyepiece that suctions nicely to the face and doesn't allow for any water leakage. The silicon is slightly stiffer than some of the other brands, which makes it great for racing but could get uncomfortable on a really long swim.
The MDR 2.4 has a wide wrap around lens with a dark tint. This dark tint combined with the thick anti-fog coating make the MDR 2.4's a perfect pair of goggles for sunny open water conditions. The MDR lenses feature an angled wrap on the peripheral allowing for great visibility in every direction. These goggles allow for the best visibility and sighting of the bunch that I reviewed this past month.
TYR SPECIAL OPS 2.0 TRANSITION PERFORMANCE GOGGLE ($29.99)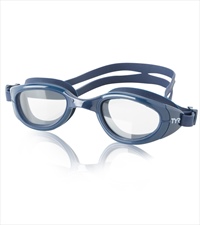 The TYR Special Ops 2.0 Transition goggles fit really well on my face but they sit right on the edge of my eyebrow, which got a little bit irritating after a long swim. The Special Ops have a wide frame, but a bit of a smaller lens compared to other goggles in this review so they are sleeker and more hydrodynamic.
The Special Ops also have a super comfortable silicon eye socket that is designed to fit tightly on the face. The most innovative technology of the Special Ops 2.0 is the transitional lens. The lenses adapt to light by changing in varying conditions, so they turn from smoke to clear when it's sunny or cloudy outside. This is a huge advantage in open water because light conditions can change at the drop of a hat and if you decide to go with a dark lens and a storm rolls in you may have very limited visibility during a race. These goggles are a must-have because of their clarity and their ability to help you adapt to any light conditions or changes in the weather.
ORCA KILLA 180 GOGGLE ($29)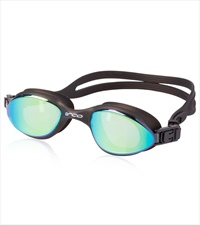 The Orca Killa 180 goggles are super comfortable and fit very well, you almost forget you have goggles on when wearing them. The Killa 180's have a thin ultra-comfortable silicon eyepiece that fits nicely around the entire eye without adding any extra pressure.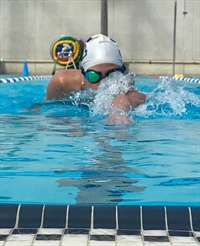 These goggles reflect the light the best out of any in the review. The Killa 180's have a really cool colored lens on the inside of the goggles as well as on the outside of the goggles ensuring maximum UV protection and eliminating surface glare. This is essential in sunny weather especially when trying to sight an orange buoy.
The Killa 180's have a strong anti-fog coating and are great for clarity, the range of visibility was good, but there are other goggles in the review that allow for more peripheral vision if that's an important feature for you. These goggles are a must have for super sunny open water conditions.

AQUA SPHERE KAYENNE CLEAR LENS GOGGLE ($21.95)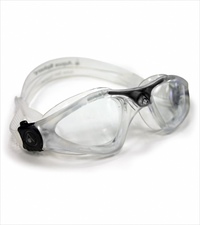 The Aqua Sphere Kayenne goggles definitely have the sleekest design of the bunch. They fit really well because they are super flexible and mold really well to my face. They have a smaller frame, but a really open lens design that allows for excellent sighting abilities and great all around visibility.
The Kayenne lenses are also great for peripheral sighting, which is important in open water to spot other swimmers or oncoming waves. They also had a really strong anti-fog coating. The Kayenne lenses are completely clear, but protect against some light. These may not be the best option for a really sunny day. These goggles are the least bulky, yet most comfortable open water goggle I have tested.