2nd Annual SwimOutlet Cannonball Video Challenge!
2019 Jun | By SwimOutlet.com Staff
$750 in Total Prizes in our Cannonball Challenge Sweepstakes!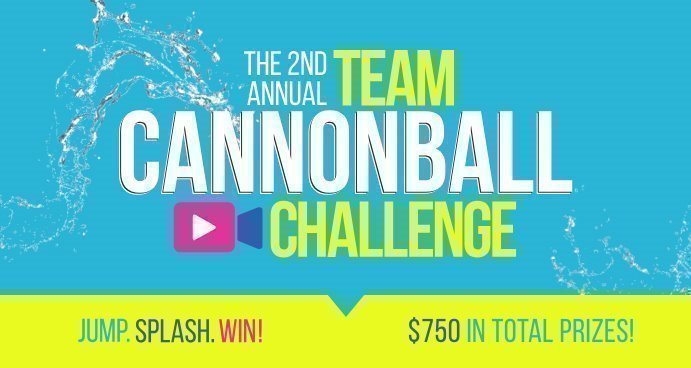 DRUM ROLL PLEASE… It's time to announce our 2nd Annual Cannonball Video Challenge winners! We saw some great video submissions for this year and it was great to see over 105 entries, 50% more than last year's first annual challenge! 
In the team/group video challenge, Prosser Aquatic Center in Prosser, Washington, came out victorious in their team video submitted by Jason D. Congrats, they win a $500 SwimOutlet.com gift card.
In the individual video challenge, Bryca I. from Kenney, IL uploaded this awesome video to win the individual prize and a $250 SwimOutlet.com gift card.
And since we had a few entrants confused if the votes were being counted on social media -- not on the contest page as stipulated in the rules -- we decided to give out a special $250 gift card to the most popular video on social media, which went to the Sunnyside High School Women's Water Polo Team in Fresno, CA.
Congrats to all the entrants! And make sure to come back and play again next summer with new videos when we host our 3rd Annual Cannonball Video Challenge.
The 2nd Annual Cannonball Video Challenge
The SwimOutlet.com Cannonball Video Challenge we introduced last summer is back - and it's bigger than ever!
This year we're giving away both a $500 gift card for the best group or team video (3 or more swimmers) and a $250 gift card for the best individual video while performing a cannonball into the pool, beach or lake.
This is a great opportunity to do something fun and creative with your swim team! We encourage you to get as many swimmers as possible in your video.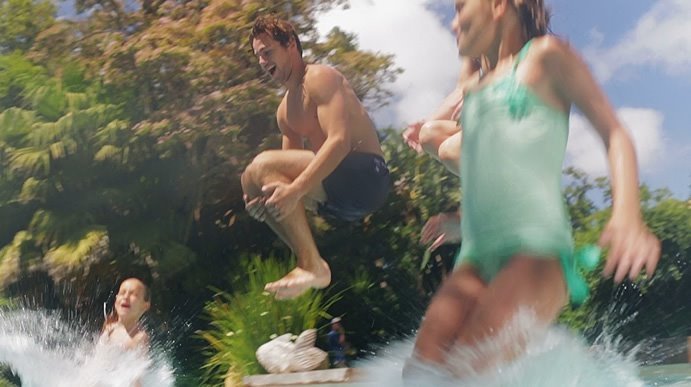 To enter, simply upload a video of your best, most creative cannonball to the contest entry form below or post via YouTube and Instagram with the hashtag #SwimOutletCannonballChallenge. 
Then tell all your teammates and friends to vote. The video with the most votes in each category by midnight on July 7, 2019 will be named champ of the Cannonball Challenge!
Use props, dress up, or choreograph a synchronized routine — use your imagination, but remember to keep it safe! Any dangerous videos that could lead to injury or loss will be automatically disqualified and removed from consideration in the voting.
To give votes, simply click on a video in the gallery below and "heart" it. And don't forget to share with your friends and teammates to collect votes.
2nd Annual Cannonball Video Challenge