Must-have Sun Protection Gear for the Family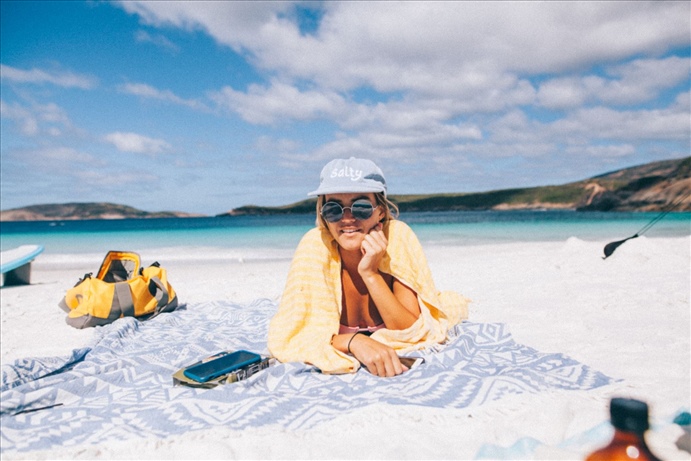 Summer is all about fun in the sun, right? But it's not fun if you don't protect your skin and get sunburned. And extensive research over the past few decades has shown the damage that too much sun exposure can give you over the long-term changing our habits as we go out in the sun from one generation to the next. 
Between swim practices, family beach trips and weekend barbeques, constantly reapplying sunscreen can become mundane and chore-like. But while we love summertime and the long days and bright sunshine that goes with it, being mindful of the UV rays and your skin is extremely important.
Luckily, there are countless ways to keep you and your family protected while enjoying the warmer weather. In this guide, we will discuss several different types of sun-protection available, and when it's best to use each.
Sunscreen – Here's the most-obvious answer: sunscreen. While the other options listed are great ways to prevent direct contact with the sun's rays, a solid SPF should always be your number one regardless of the activity. Choose a sunscreen, and make sure to lather up in addition to your hat or umbrella.
There are tons of different kinds of sunscreens available, depending on lifestyle, environment and skin-type. If you plan to do a lot of swimming, pay particular attention to the sunscreen's water resistance period.
There are sprays, sticks, crèmes and lotions for pretty much everyone's tastes and there are even reef-friendly eco options.
Sun Hats – Fashion-forward and functional, hats do it both. Whether you're looking for a floppy sun-hat, a straw hat, a baseball cap or a visor, they keep the sun out of your eyes and off of your face all the same. Pick a style based on your activity level (don't play beach volleyball in a floppy sun hat), and personal preference.
Umbrella – You can stand under my umbrella -- as one pop song goes. We love a good umbrella for summer because it gives you the option to sit in the shade, or sun, or both. They can be planted vertically or often-times at an angle to protect from both the sun and wind. If you're planning a beach day, choose an umbrella with a pointed sand-anchor, so that it doesn't blow away when the wind picks up.  
UV Shirts – Different from standard rash-guards, UV shirts are designed with UPF woven into the fabric and helps block up to 90% of UVA/UVB radiation. They are a great option for sun-lovers of all ages planning to be outside, by the water, for an extended period of time. More and more people are wearing these, especially kids for long days on the beach or swims at the pool in bright sun.
You can read more about the top 2018 UV shirts here.
Tents and Canopies – Is there anything better than setting up camp by the water? Having a small beach tent or canopy on hand to bring to the pool, beach, or even to use in the backyard makes for a fun and safe (shaded) space for everyone to regroup and rest between swims.
Sunglasses – Sunglasses are key for protecting your eyes from the sun's harshest rays, which also helps to prevent wrinkes caused by squinting. Choose a brand and design that best matches your personal style and keep them handy in your beach bag at all times.