SwimOutlet.com Triathlon Team Shines in Debut Race
2015 May | By SwimOutlet.com Staff
The newly formed SwimOutlet.com Triathlon Team had a stellar kickoff to the 2015 season, claiming the top two steps on the podium at the Half Moon Bay Triathlon, on April 19th.
Four members of the SwimOutlet.com Triathlon Team tackled the beautiful course along the California coast, which included a 1.5km harbor swim, 40km bike course along the coast and 10km run on the popular Coastal Trail.
Decked out in their SwimOutlet.com Louis Garneau Tri Suits, 24-year-old Scott Kolofer (Sunnyvale, CA) and 30-year-old Evan Rudd (Campbell, CA) finished 1-2 atop the podium.
"Scott had an absolutely incredible race," said Ryan Coelho, Head of USA Productions, which runs the Half Moon Bay Triathlon. "This guy can really compete with some of the best out there."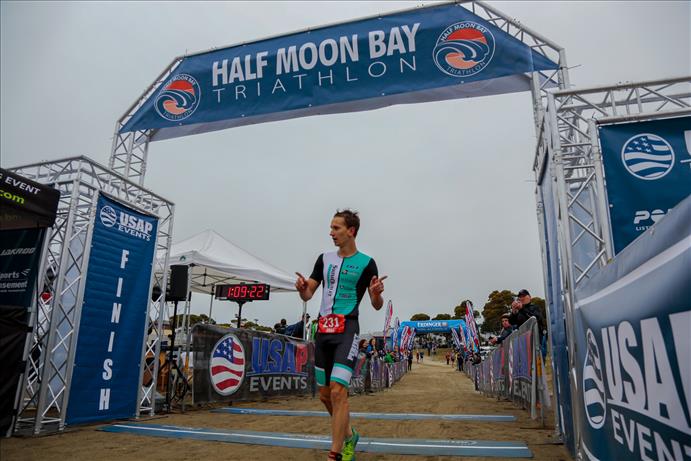 Kolofer's time of 1:58.58 was the only sub-2 hour time on the day, almost 3 minutes faster than the next finisher, Rudd.
Christopher Fuentes and Tanner Stevenson also raced well for the team, finishing on the podium in their respective age groups.
Next up for the SwimOutlet.com Triathlon Team will be the Morgan Hill Sprint Triathlon and the World's Toughest Half Triathlon in Auburn on May 17th. To follow the team's results throughout the year, check out their Facebook page.