For Michael Phelps, MP Line is Just Another Goal to Conquer
2015 Apr | By SwimOutlet.com Staff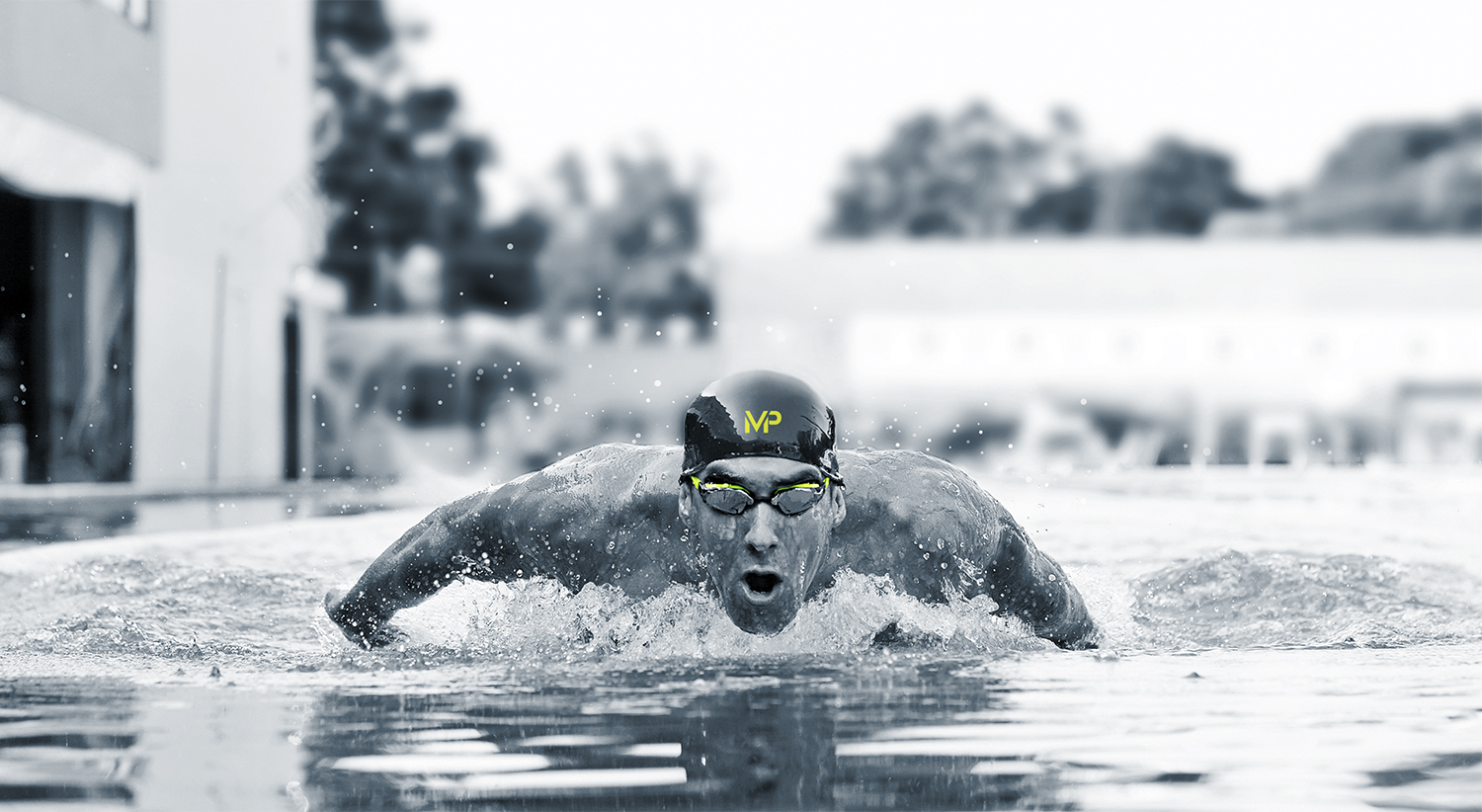 By Megan Mills, Associate Category Manager, Competition Swim
For a guy who's won 22 Olympics medals and set numerous world records in his career, you'd think it would take quite a big event to get Michael Phelps excited. Not so when it comes to the launch of his new MP line of swim suits and accessories later this spring.

"I can't tell you how excited I am for these products," said Phelps earlier this month at Loyola College pool, his smile beaming ear to ear. "To be part of the development team and creation of a new line of gear has been incredibly exciting for me and I'm really proud of the products coming out."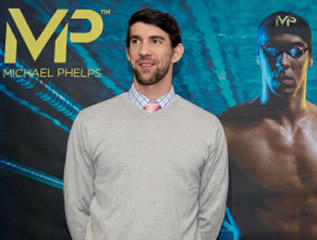 Announced last fall, the MP line is Michael Phelps' new personal line developed in partnership with long time aquatics brand Aqua Sphere. Aqua Sphere has always been known as more of a fitness and family brand, if not racing, but this is their first major push into elite competition and training products.
The SwimOutlet.com team had the chance to preview the MP line at a special launch event in Baltimore, including an hour in the pool with the greatest Olympian of all-time himself demonstrating some of the key features of the product.
The first season will see a limited line of accessories featuring goggles and snorkel, while the signature item will be the new MP Xpresso tech suit coming out next month. More accessories including cap, fins and paddles will follow.
"I love the colors we came out with and I was involved in giving them constant feedback on the suit, mostly the compression and fit," said Phelps. "With the goggles, I simply have not worn a better pair, ever. The peripheral vision is amazing. I don't just see the lane next to me, but can actually see TWO lanes over."
The new cap design demonstrates the special attention given to Phelps' preferences: a higher cut over the ears so it only covers half the ear, not all of it; a cut out in the back area so that the cap doesn't push or rub against the neck line during Phelps' signature butterfly stroke.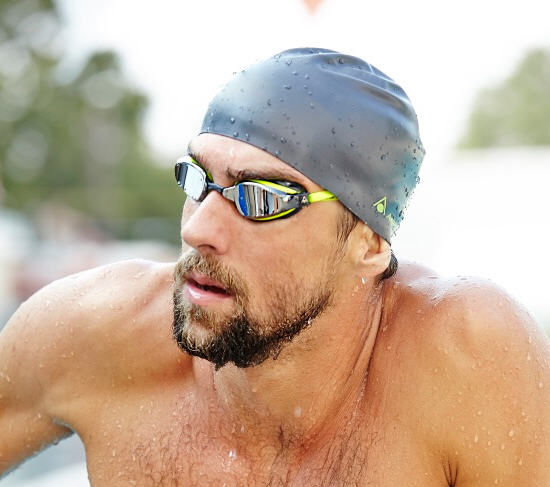 These are just minor examples in a product development process that has been similar to Phelps' training approach: set goals and work towards them every day.
"For us, it's always been about setting goals and following a plan," said Phelps' long-time coach Bob Bowman, who was also involved in product testing and R&D. "When I first got started with Michael, we wrote out a list of goals and put them on the fridge when he was 12. Since he eats all the time, he would see these goals over and over. I've never met anyone who can visualize his goals better than Michael."
"I've really enjoyed the process of working on these products and I think we have a chance to impact the industry with what we develop," added Phelps.
That, too, mirrors Bowman's and Phelps' swimming philosophy: "Champions value process more than the outcome. You have to be process-oriented," Bowman said.
For Phelps, he plans to wear the new Xpresso suit at the Arena Pro Swim Series event in Mesa, Arizona this weekend. His new goggle design won't be ready and approved for competition until early next year, but his excitement could barely be contained.
"If I could wear them tomorrow in a race, I absolutely would," he said. The new MP line of products will be available in early May at SwimOutlet.com with the Xpresso suit available May 15 for men and June 1 for women.