Brand Q&A: Catching up with TYR
2015 Mar | By SwimOutlet.com Staff
TYR recently launched their latest Avictor tech suit in their line-up to much critical acclaim. The suit received straight A's in our SwimOutlet.com 2015 Tech Suit Reviews and has made an impression for its colorful style. But TYR is more than just a top-of-the-line tech suit. We caught up with TYR's media rep Erika Amandola on some of the latest TYR developments.
SwimOutlet.com Blog: The TYR Avictor is your new statement suit, tell us a little bit about the product development and characteristics of the suit?

Erika Amandola: This suit has been a pursuit of ingenuity two years in the making. Manufactured in the United States, it stands alone from so many other suits on the market, and that is something we as an American based company, are very proud of. From the start we were dedicated to utilizing the latest technology in both materials and manufacturing. Now fully developed, the suit consists of three major advancements. The first, Hydrosphere Technology, allows swimmers to maintain a position higher above the water, reducing drag and adding speed. The second, Speed Dry Fabrication, enables swimmers to feel lighter and dry faster. Finally, Super Flex Bonding, conforms to the swimmer's body to provide a durable, 360 degree stretch.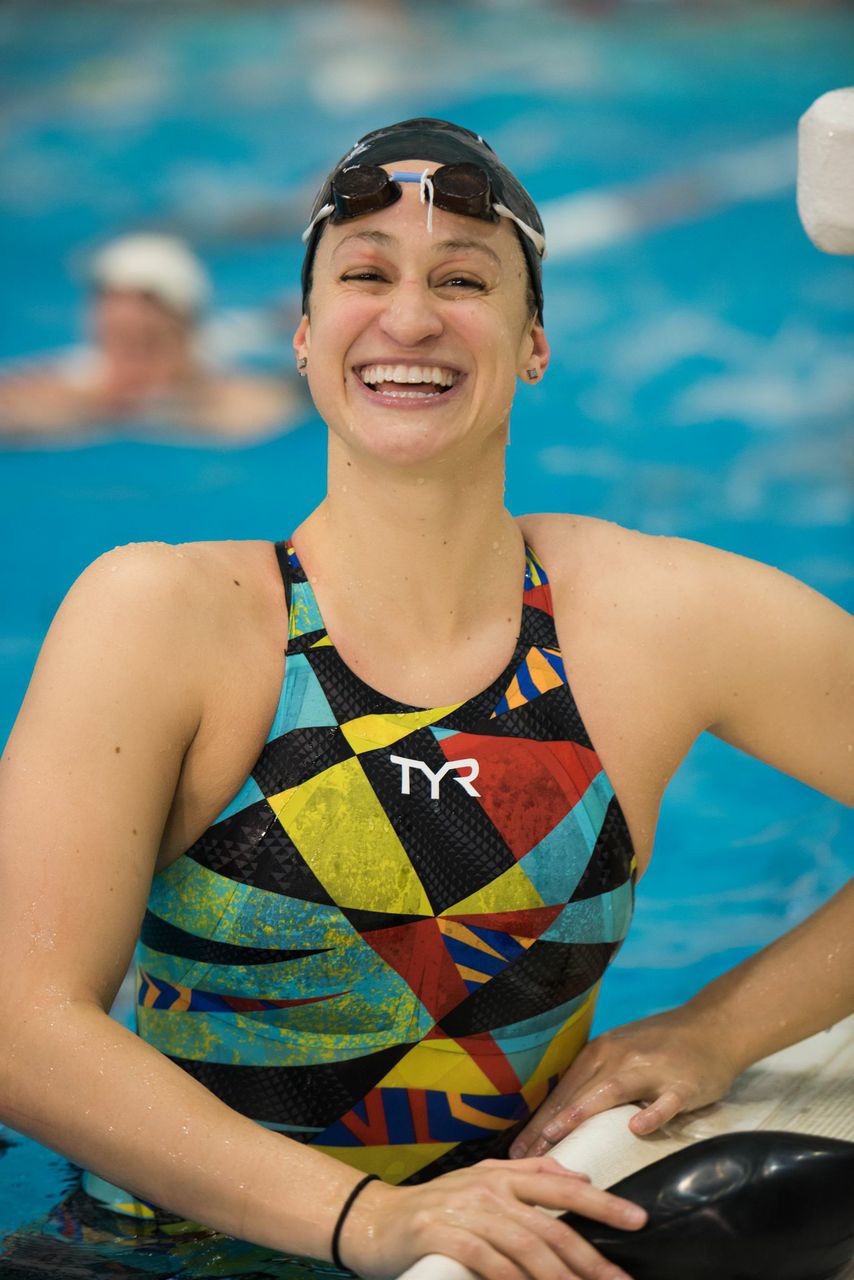 SB: The Prelude style has some crazy graphics. What was the idea behind that?

EA: We wanted to stand out from the solid or color block suits you traditionally see on race day. The Avictor commercial, which launched in November, speaks very much to this idea of turning heads and making people stare. In the minute long clip, you see an immediate departure from the uniformity of traditional tech suits in comparison to the Prelude. For us, that is the goal. Our suit is launching a new standard, both in look and performance.
The Avictor brings something very new to the table by providing athletes with a fun, more on-trend alternative. With the Olympics in view, you can definitely keep an eye out for the release of more colorways. However, we did create a solid black option for swimmers who want to experience the suit's speed and compression, without the bright print.
SB: TYR continues to be a leader in suits across all price points, what other suits are highlights in the TYR line?

EA: Our Women's "Active" collection is remarkable. This line is affordably priced and has an array of original silhouettes and prints. Each body is loaded with features like removable cups and power mesh control, which makes it ideal for movement. The collection caters to adventurists both in and out of the water. So, whether its paddle boarding, beach volleyball or morning yoga, there are pieces for everyone who enjoys staying active.

SB: Tell us a little about your continued involvement in Triathlon as both a leader in Tri suits, your support of USA Triathlon and your success with TYR athletes in the Ironman?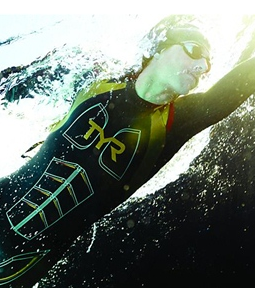 EA: In terms of Triathlon, we are always looking to continue supporting and evolving with the sport. The release of our new wetsuit line, the Hurricane collection, is merely one example of that. In addition to sponsoring both Olympians and Ironman World Champions, we are the official sponsor of USA Triathlon. Both elite USAT triathletes and Team USA athletes wear our tri-kit.

Since the release of the Torque collection in 2010, we have had a world champion wear the swimskin every year. In fact, in 2014 Amanda Stevens and Andy Potts were first out of the water while wearing the Torque pro at the Ironman World Championships in Kona.

SB: And what about your Water Polo line? Tell us the keys to developing top water polo product since it's such a demanding sport in terms of the gear.

EA: All of the materials used in the construction of a water polo product must be ultra durable. The silhouettes need to have a second skin fit with no restriction in terms of the range of motion they provide. To ensure that every suit is at the forefront of innovation, we use only our most dependable textiles. Four-way stretch technology, resistance to fading and tearing, 300+ hours of use and UPF protection are just some of the features we include. When it comes to gear like our cap sets, we are mindful of both function and safety. Power mesh, soft over-molded TPR ear gaskets, increased hole size for audibility and contouring shape help us to provide athletes with the stability they need to perform.
SB: What are some new equipment accessories that you are highlighting in 2015. Anything in particular that is new to your line?

EA: 2015 is going to be an exciting year for TYR accessories. We will be introducing Swim Shades in all new colors and making some fun additions to our Gameday collection. Our biggest highlight however, is going to come in the form of a racing goggle. We can't say too much more yet, but definitely stay tuned!
SB: Will all your athletes Jimmy Feigen, Matt Grevers, Claire Donohue, etc. be wearing the Avictor at World Championships in 2015?

EA: Yes, they will! Our athletes bring to life everything our brand seeks to create, so it means a lot to the entire TYR family to see them compete in the Avictor. They are all very excited to finally begin performing in the finished product.