25 Great Pump Up Songs
2015 Apr | By SwimOutlet.com Staff
Every athlete has their own pre-race ritual. Whether it's an energy drink, meditating in the corner, or listening to a playlist on repeat-- it becomes a part of our athletic routine. Sometimes the best motivation comes from a really good string of lyrics, or a burst of adrenaline from a fun beat. Plus, you'd be lying if you said you've never sung to yourself during a really boring set (we've all done it).
Here are 25 songs that we think rock;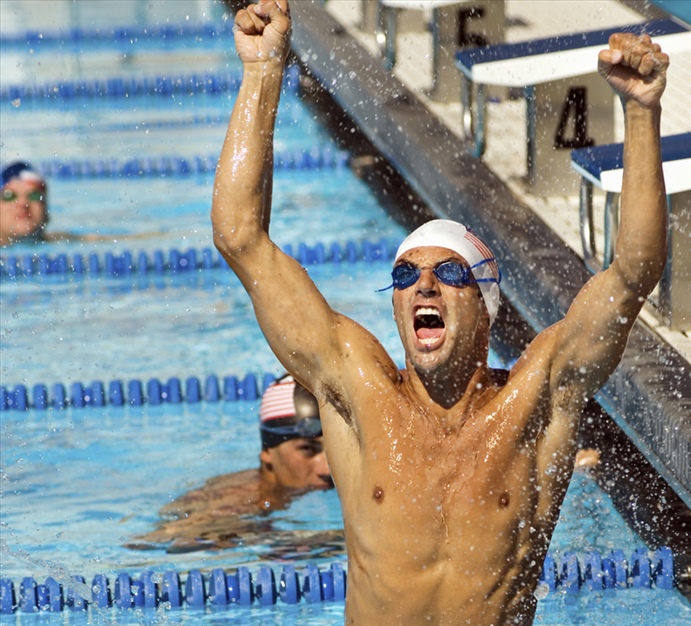 1. All Star - Smash Mouth
2. Shook Me All Night Long - AC/DC
3. Shake it Out - Florence + The Machine
4. I Want You to Know - Zedd ft. Selena Gomez
5. Started From the Bottom - Drake
6. We Will Rock You - Queen
7. Shake it Off - Taylor Swift
8. Girl on Fire - Alicia Keys
9. Stronger - Kanye West
10. Seven Nation Army - White Stripes
11. Lift Me Up - David Guetta, Nico & Vinz and Ladysmith Black Mambazo
12. Alive - Krewella
13. Don't Stop Believin' - Journey
14. Walking On a Dream - Empire of the Sun
15. All I Do is Win - DJ Khalid 
16. Roar - Katy Perrty
17. Bulletproof - La Roux
18. I Bet My Life (Alex Adair Remix) - Imagine Dragons
19. Heads Will Roll - Yeah Yeah Yeahs
20. Push it - Salt-N-Peppa
21. GDFR - Flo Rida
22. The Walker - Fitz and the Tantrums
23. Anything Could Happen - Ellie Goulding
24. Eye of the Tiger - Survivor 
25. Happy - Pharrell Williams 
What's your favorite pump-up song? Tell us in the comments below by 11:59pm PT Monday, April 20 for a chance to win a pair of Yurbuds Inspire 200 earphones.