The Best Speedo Swimsuits for Water Aerobics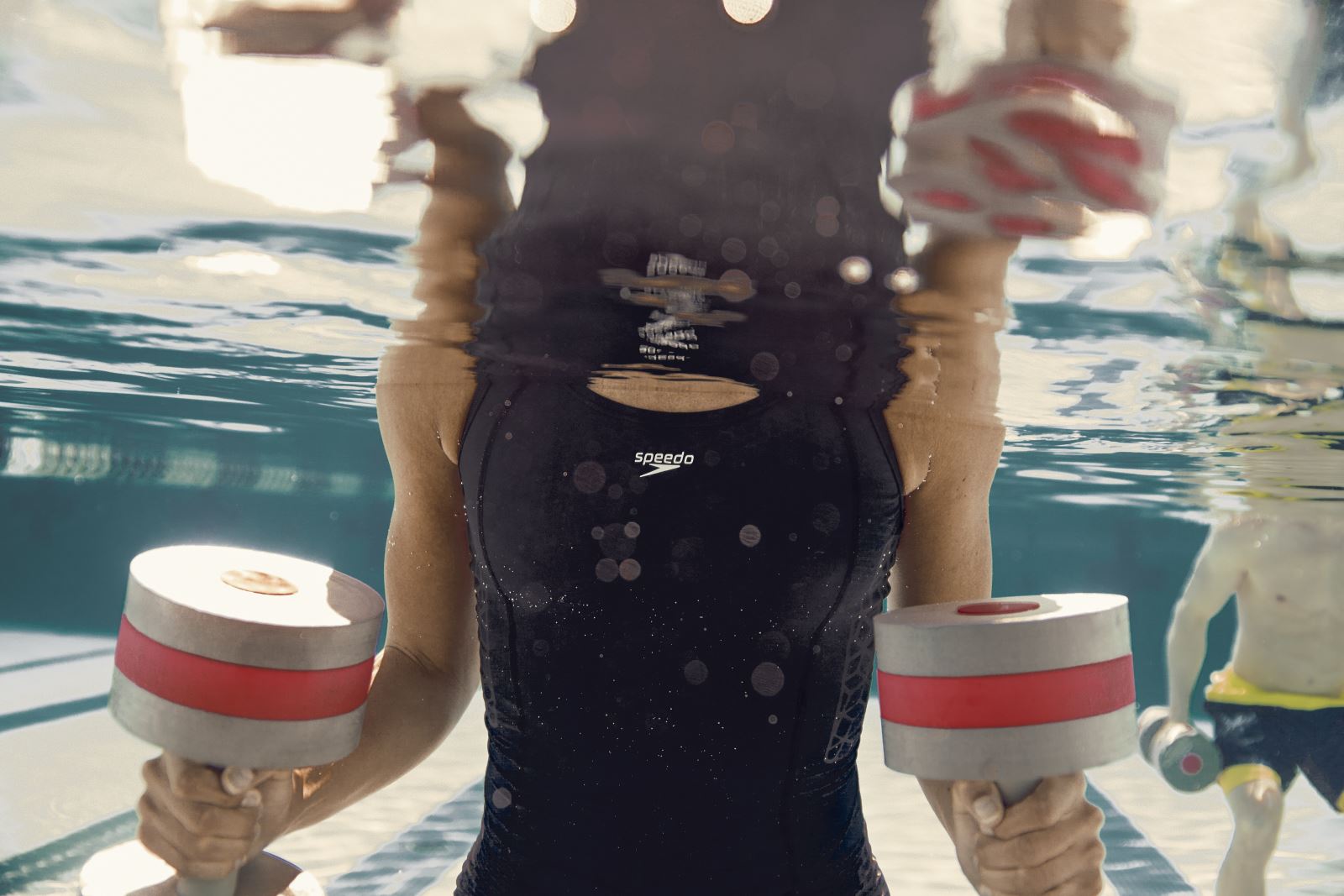 In any water sport, you want to wear something comfortable, breathable and flexible that will move with your body no matter where your workout takes you—and water aerobics is no exception. In traditional lap swimming, the goal is to reduce drag and wear something with thinner straps and higher cuts, but water aerobics swimwear tends to lean more to the conservative and supportive side. Swimsuit style is solely based on preference, and because of that we see so many different silhouettes and designs. So, how do you choose?
When choosing the best Speedo swimsuits for water aerobics, here's what you can look for;
Thicker straps
Because you're moving your arms up, down and all-around, you'll want something with a thicker strap that isn't going to dig in to your shoulders or slide around.
Higher neckline
In water aerobics, you're constantly splashing around, and you will likely want a supportive swimsuit. Something with a higher neckline is your best bet here, so that it holds everything in place.
Fuller bottom
In competition swimming, we tend to see high-cut legs and cheeky swimsuit bottoms meant to reduce drag (and tan lines), but in water aerobics you want to look for something with a fuller bottom. If you like swim dresses, that is also a great option.
Luckily, Speedo has a ton of great styles that meet all of the above requirements. We suggest the Speedo Moderate Ultraback Long Torso One Piece, the Speedo Quantum Splice PowerFLEX One Piece, the Speedo Piped Sheath Dress, the Speedo PowerFLEX Eco Engineered Print Ultraback One Piece, the Speedo Endurance+ Texture Touchback One Piece or anything from their Speedo Aquatic Fitness collection!