Products For Your Dryland Workouts at Home
2020 Apr | By SwimOutlet.com Staff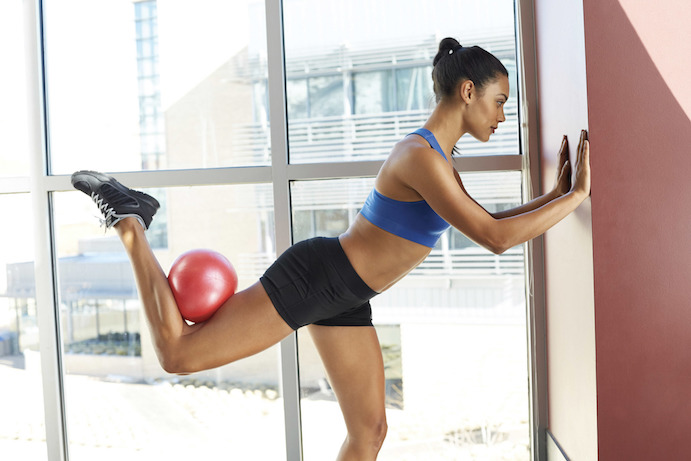 As days (very) slowly become weeks in the current environment of #stayhome, there's a basic realization that we could be at this for a little while.
But even in our current situations, staying active is still very much a part of staying healthy and staying mentally balanced, so we put together a list of items available at SwimOutlet.com that could help you in setting up your dryland and yoga training routines at home.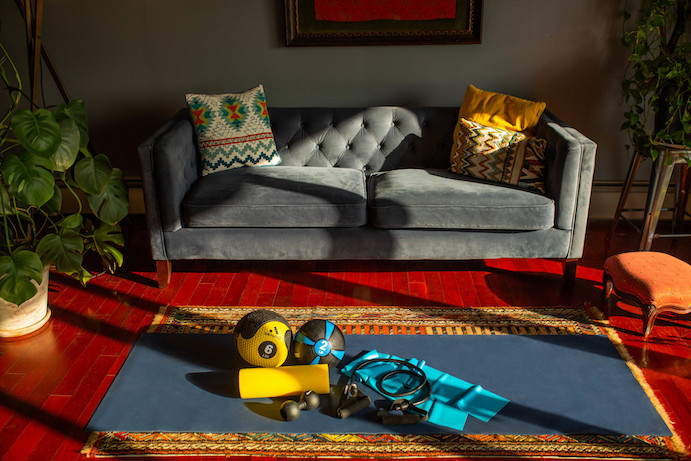 Mats
Yoga mats are incredibly versatile, not just for streaming online yoga classes to your home but also for use in stretching, a high-intensity (HIIT) workout or just basic daily exercises like jumping jacks. Try this Sporti exercise mat for overall value and general use or this collection of more technical yoga mats if you care about the amount of cushion and/or tackiness.
Shop Mats: https://www.swimoutlet.com/collections/dryland-training-workout-mats-20812

Resistance Bands & Stretch Cords
Nothing helps you warm-up, stay limber and increase your flexibility more than a good set of stretch cords or resistance bands. Even beyond the goal of setting up your home workout gym, you should have a set of these just thrown in your gym bag or swim backpack for general stretching. Try the SPRI Ultra Toner Resistance Bands for good all-around functionality and comfortable handle. SwimOutlet's exclusive Sporti brand also makes a basic Sporti Elastic Band in a vibrant blue that takes up virtually no space in your drawer or bag!
Shop Stretch Cords/Resistance Bands: https://www.swimoutlet.com/collections/dryland-training-resistance-bands-20807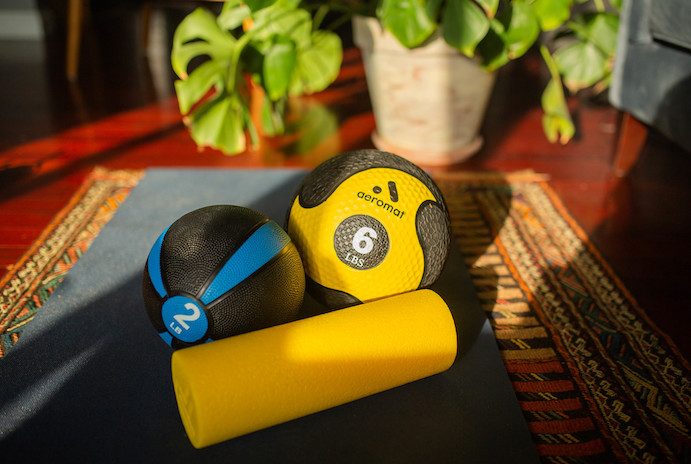 Fitness Balls
Having a fitness or medicine ball around can really give you added variety to your workouts. Heavier balls are more specialized on strength training exercises, while lighter balls can be used more for stretching and aerobics. A smaller exercise ball like this Sporti Mini-Exercise Ball are perfect for various leg workouts and can even double up for various uses during a yoga class in place of a block. 
Shop Fitness Balls: https://www.swimoutlet.com/collections/dryland-training-fitness-balls-20805
Leg Massagers & Rollers
When it's all done, treat your muscles to a relaxing massage using a set of massage balls, foam rollers or other massage accessories. They WORK at getting those hard to reach spots deep in your muscle fibers. So while we won't be going to a spa during the current climate, we can still give our muscles that massage and recovery that they crave after your workout or yoga class. We especially like some of the products that AeroMat makes in this category. We also like Nike's Dual Roller which is like two-balls-in-one without the chance of losing or misplacing one of them!
Shop Leg Massagers & Rollers: https://www.swimoutlet.com/collections/foam-rollers-self-massage-21051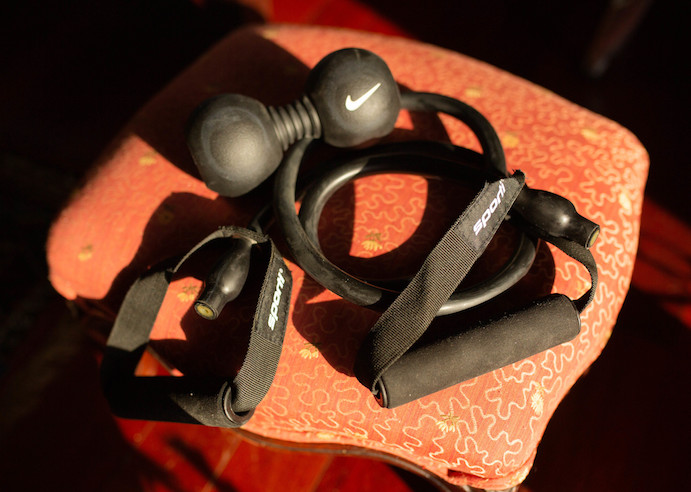 Bars & Gels
After your workout, don't reach for junk food just because you are at home or near the kitchen, stick to a healthy energy bar or gel for quick re-fueling and save the sweet stuff for an after-dinner treat. We especially enjoy flavorful energy chews like Honey Stinger because they have better flavor than bars but without the weird texture of a gelAfter all, we'll probably be at this for quite a while so try to stick to your regular routine -- and we know none of you eat sweets during the day. ;)
Shop Bars & Gels: https://www.swimoutlet.com/sports-nutrition-c10111/https://www.swimoutlet.com/sports-nutrition-c10111/

Shop all Dryland Training: https://www.swimoutlet.com/