The Speedo Vanquisher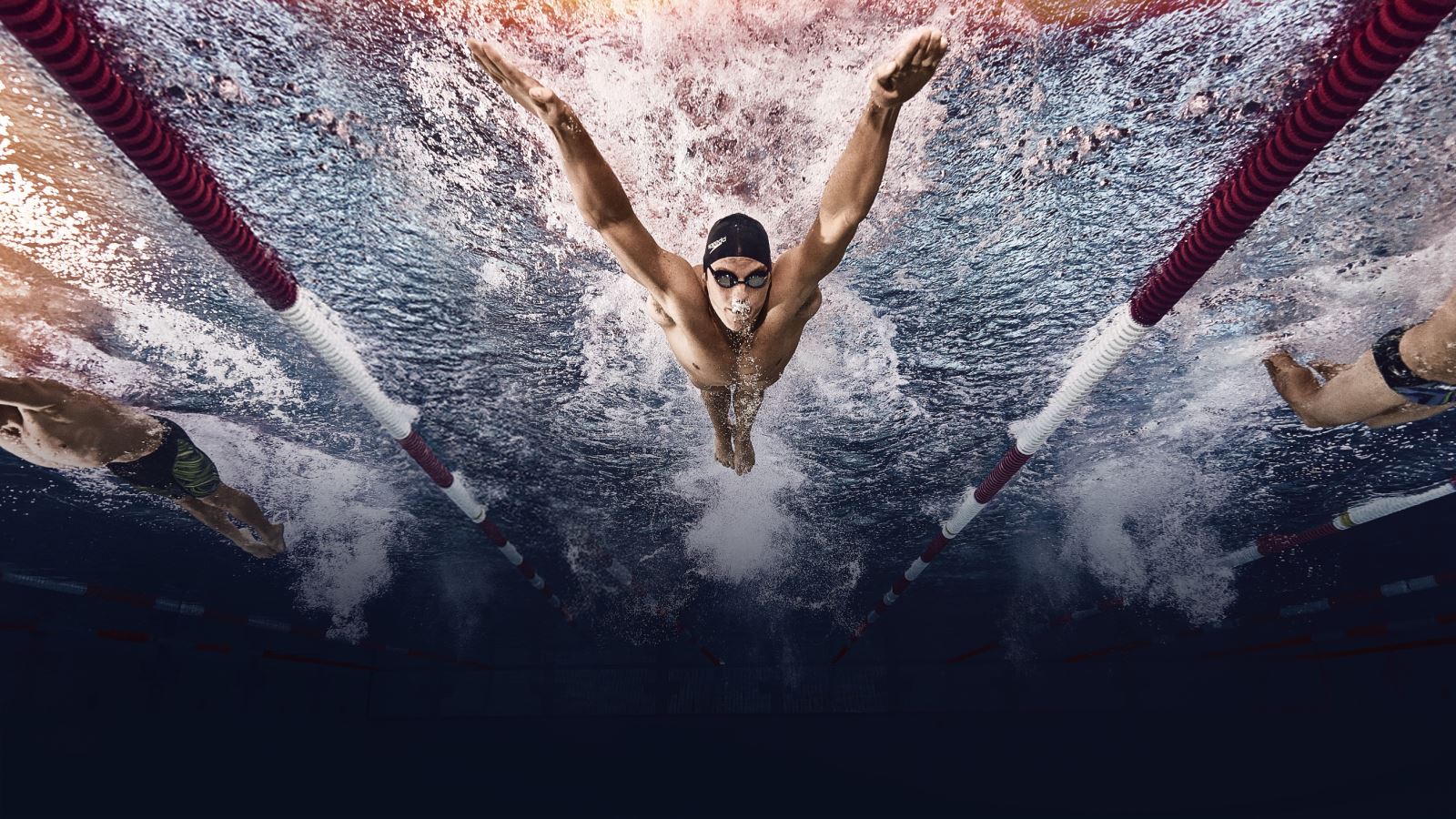 Speedo Vanquishers are one of the most popular competition swim goggles on the market. You've likely seen them at your local swim practice, or swim meet. The most common goggle is the Vanquisher 2.0, which comes in either a mirrored or clear lens, for both women and men. However, Speedo's newest addition to the Vanquisher family is the Vanquisher EV goggle.
All of the Vanquishers feature a classic fit, soft silicone eye seals and a comfortable, silicone, double headstrap. They all come with three interchangeable nosepieces for the most comfortable fit, unique to each swimmer. The eye sockets are wide with peripheral vision, UV protection and anti-fog properties to keep your vision clear throughout your entire swim.
Vanquishers come in a wide array of colors, so there's something for everyone, regardless of team color or preference.
If you're new to the sport, or an avid swimmer, the Speedo Vanquisher is a solid choice for a pair of recreational, practice, or competition goggles.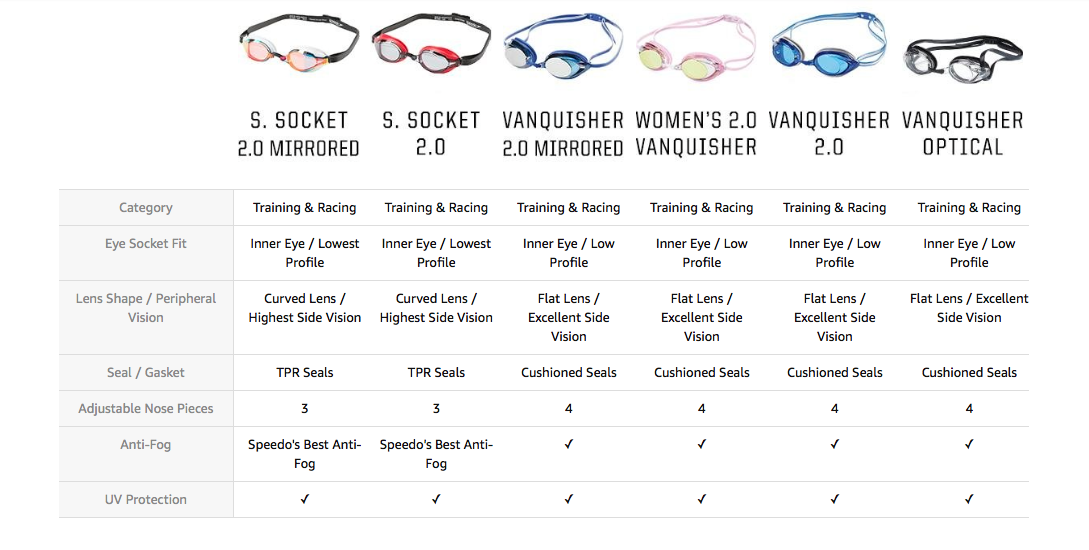 Socket 2.0
Voted Speedo's best anti-fog goggle, the socket 2.0 features more of a curved lens than the others, for improved peripheral vision. Choose between a wide variety of colors, mirrored or clear, and the socket 2.0 will become your newest swim bag essential. We love this goggle option for open water swimming, because it makes sighting easier and more comfortable. 
Customer tip: The Speedo Socket 2.0 offers almost as much side-vision as the Arena Cobra goggles, and is a great option if you're looking for something a bit more affordable. 
Vanquisher 2.0 
Everyone's favorite swim goggle, the vanquisher, just keeps getting better and better. Now available in a women's silhouette for a more comfortable fit, the vanquisher 2.0 goggle comes in multiple color ways and is available in mirrored or clear, so there's truly something for everyone. Depending on preference, the vanquisher 2.0 is an ideal option for both training and racing. 
Customer tip: If the straps break on these goggles due to overwear, add a bungee cord as a replacement. Some customers actually say that they prefer using a bungee cord strap to the sillicone option that it comes with, because it keeps the goggles more secure on your head. 
Vanquisher EV
Speedo's newest model is the vanquisher EV. EV stands for extended vision, and it is essentially a hybrid of the Socket 2.0 and the Vanquisher 2.0-- the best of both worlds! The Vanquisher EV is a great choice if you can't decide between two of Speedo's most popular silhouettes.  
Customer tip: the waterseal is tight enough on these goggles without having to make the straps tighter, which ultimately makes for a more comfortable wear.