The Best Speedo Paddles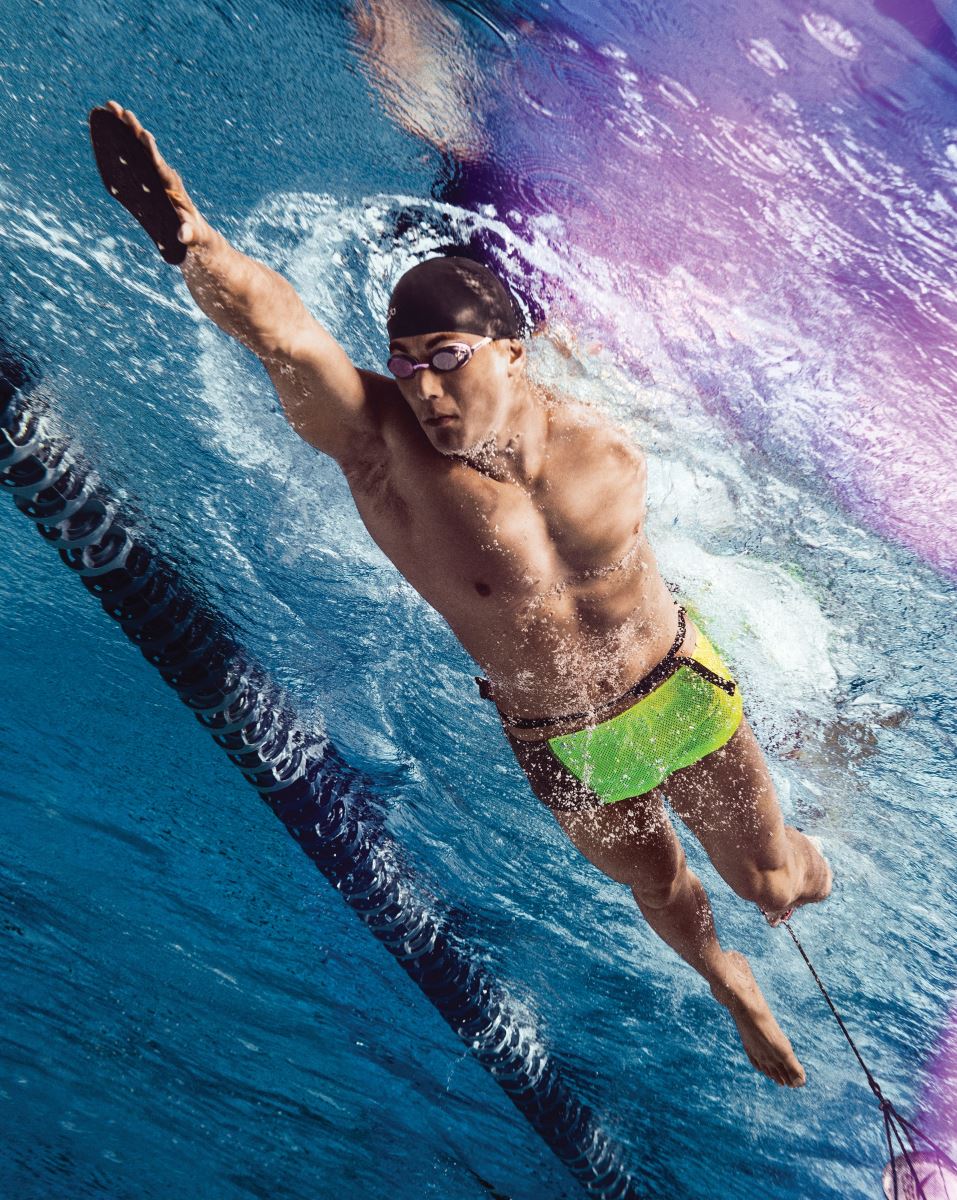 In today's market, swim gear has exploded. There's gear made specifically for each unique distances, strokes, and with specific swim techniques in mind. Swim paddles in particular, have really evolved over the years. Big brands, such as Speedo, have changed the game in terms of technology and purpose of paddles. Overall, paddles are great for improving your catch and pull, but some paddles allow you to dig even deeper in to your technique and form. There are paddles made from different shapes, sizes and materials, all for serving a specific function such as greater control, maximized feel for the water and promoting arm and hand positioning. Let's dive in to the specifics.
THE BENEFITS
Strength Training - There is no doubt that swim paddles target certain muscles in the arm and exposes your weaknesses in said muscles. Using paddles in your training increases resistance as you work to catch and pull the water, which ultimately helps build upper body strength. 
Improve Technique - Using swim paddles encourages a better catch during your stroke, and helps you hone in on your pulling technique while swimming. Depending on the paddle, it will slip off of your hand if your arm is not entering and pulling through the water correctly. With the immediate feedback, you'll be able to adjust your stroke right then and improve your efficiency. 
Mix Things Up - Adding paddles, or drills that incorporate pulling, to your workout adds variety. When you're at the pool twice a day, every day, spicing things up helps keep swim practice fun and interesting!
THE CONS
Shoulder Injury - If you use a paddle that is significantly bigger than your hand, you may be looking at shoulder injury. A good rule of thumb is to use a swim paddle that's close to 10% bigger than the size of your hand-- anything larger could do more harm than good by straining your muscles. 
GETTING STARTED
Once you have selected your swim paddles, based on your preference, we suggest ditching the wrist strap. Using the wrist strap makes it difficult to notice inconsistencies in your stroke, and the last thing you want to do is get in the habit of swimming with bad technique. 
To help maintain proper hand positioning, try to keep your fingers together just as you would when swimming with a free hand. This will help you determine right away whether the paddles are too big or too small. The size of the paddle should feel natural when you mimic your regular finger position. 
To start out, try swimming 3x 200 yards freestyle to get a feel for the paddles, your stroke and hand positioning. 
OUR FAVORITE SPEEDO PADDLES
Now that we've touched on the importance of swim paddles, here are some of the best Speedo paddles on the market;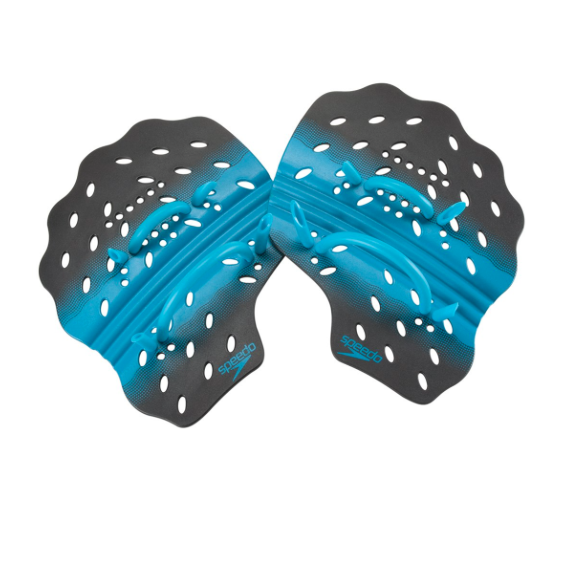 The Preflex Paddles are Speedo's newest paddle to hit the market, and they're packed with power and comfort. Designed for all-purpose training, the Preflex feature a unique hinge design to initiate the catch on all four strokes. These power paddles have a reduce surface area and exposed thumb for a better feel for the water, and silicone straps for maximum comfort. The Preflex Paddle is a great option for any swimmer looking to increase the power of their stroke.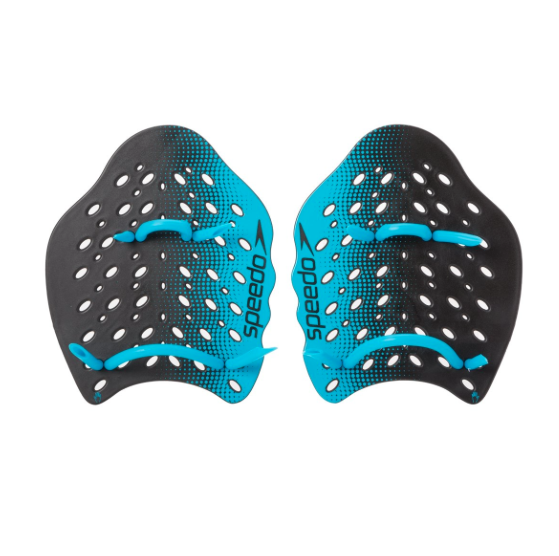 The Speedo Power Paddle Plus is your basic training paddle. They feature multiple holes to allow water to pass through and a silicone strap for comfort. The Power Plus Paddles are great for any level, any age and any stroke.
Speedo Nemesis Contour Paddles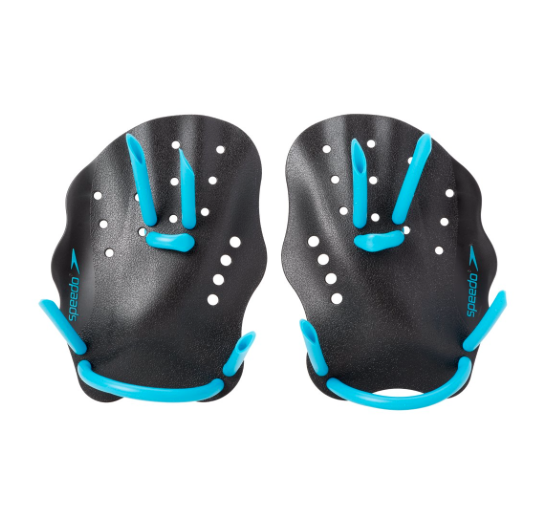 The Speedo Nemesis Contour Paddles are designed with a contour shape to help swimmers feel the proper hand position for water entry. The tubercles, inspired by the humpback whale fin, increase surface area along the paddle's edge, pushing more water and creating a smooth pulling trajectory. The improved tubing straps at the finger and wrist, make this paddle super comfortable and a great training option.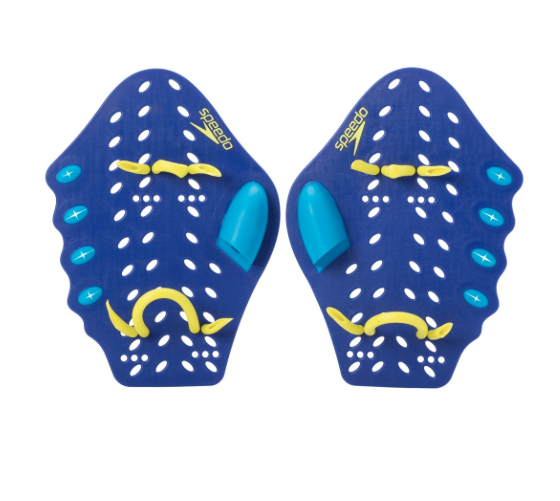 The Speedo Clutch Paddle is a unique hybrid forearm paddle, technique paddle and strength paddle with an optimal, performance-boosting design for added resistance with each stroke. The Clutch has a thumb garage to help with hand positioning and allow for a strap-free approach and an extended forearm section that prevents wrist flexion to promote high elbow catch and hand entry. This paddle is probably one of Speedo's most technical paddles, and is ideal for perfecting your stroke.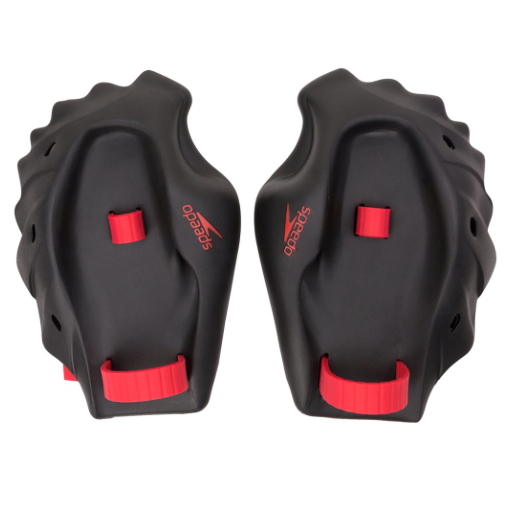 Last, but certainly not least, is the oddly shaped Speedo Smao Paddle. The Smao Paddle features scalloped outer edges to create greater surface area for water to pass over which allows the swimmer to pull more water during sprint drills, lateral edge openings create more resistance and buoyancy and flow channels to help guide water in the proper direction and allow the paddle to move smoothly through the water. This paddle also has a thumb garage, similar to the Clutch Paddle, for greater control of the recovery phase of the stroke. The Smao is made with Injection Molded EVA (IMEVA) Foam forcing the swimmer to overcome the natural buoyancy of the IMEVA paddles and aggressively break the water's surface.
These paddles are ideal for the sprinters, who need to work at higher speeds.