How to Customize Speedo Swimsuits For Your Team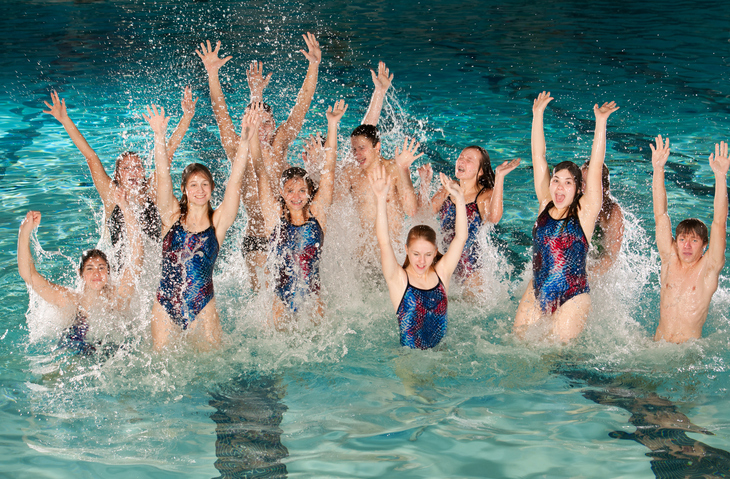 A good swim team is more than just a few good swimmers gathered together--it is a group of people who have united to not only do their individual best, but to push and encourage the rest of their team to do the same. How can you foster a team spirit like that, and keep it going strong all year round?
Customized team swimsuits, of course! There is no better way to keep that team spirit and bond alive than to create a set of one-of-a-kind swimsuits. With your team wearing matching gear, they will feel all the more like the team they have become. Plus, they will look spiffy to boot!
Fortunately, you won't need to skimp on quality either when it comes to your custom swimsuits. SwimOutlet.com offers not only a wide select of Speedo swimwear for both men and women  but also offers a great way to customize the gear to look as good as they will feel! By using Heat Transfer, SwimOutlet.com will allow you to look and feel your best!
Heat Transfer
Heat transfer allows you to take a custom print of your team logo or some other image, made on special material, and then by using high heat, attach the image to your Speedo swimsuit. This does not require sewing anything into the material. It is also more flexible than an embroidered piece.
SwimOutlet.com has the tools necessary to make high quality heat transfer prints quickly and at a low cost. There are two types:
Vinyl--Most common type of transfer. Offered in a variety of colors.
Mesh--Offered only in white.
When using heat transfer, the suits must be a single color, and the image you provide must be a vector image. If you are able to meet those requirements, a heat transfer will serve you and your team well!
How to Place Your Order
Now it's time to place your order. Since each order and situation is unique, SwimOutlet.com will work with you to ensure that every aspect of your order is just as you want it.
To give you that kind of personalized attention, we conduct all of our customization orders through Team Sales. This is ideal if you want to buy customized swimsuits in bulk, for example, if you wanted to give them as gifts to the team.
If you want to make customized products available for each member of the team or for their fans, you could set up a Team Store. SwimOutlet.com has all the tools you need to sell products to your fans, and ensure that everyone can show their team spirit!