How to Choose Body Wash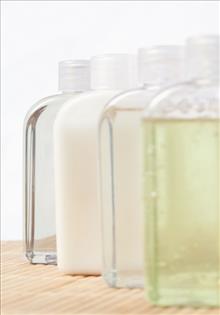 Whether you're hopping in the shower to start your day or rinsing off after a swim, you'll need a good body wash to moisturize and get you squeaky clean. Although choosing a body wash may seem like a simple task, there are many options to choose from! In this guide, you'll learn how to choose a quality body wash that's perfect for your lifestyle.
Ingredients to Avoid
As more scientific studies are conducted, new information about frequently used chemicals becomes known. Ingredients that were once commonly used in body washes have become shunned by many companies. The following are some ingredients you may want to avoid:
Parabens: Parabens is a blanket term that refers to any group of compounds that acts as a preservative. You can identify a paraben in the ingredient list by looking for the word 'paraben' at the end of a chosen ingredient (i.e. methylparaben, propylparaben, etc.).

Why it's bad: Scientists have found a presence of parabens in cancerous tissue. In addition, parabens have been found to mimic hormones in the body which disrupts your natural hormone system. However, scientists have not concluded that parabens cause cancer. Although the FDA deems parabens safe in low levels, you may feel more comfortable opting for one of the many excellent paraben-free body washes on the market.


Sodium Lauryl Sulfate/Sodium Laureth Sulfate: This causes soaps and body washes to foam up and form a thick lather. They're also known by their abbreviated names of SLS and SLES, respectively.

Why it's bad: Have you ever gotten shampoo in your eyes by accident and felt it burn? That's due to SLS and SLES. SLS and SLES have also been found to irritate those with sensitive skin. Extended exposure to these two ingredients can most definitely cause irritation. In the case of body wash, you would rinse off the lathered soap within minutes of applying it so there is a smaller chance of irritation. The FDA also regulates how much SLS and SLES can be in products. Nevertheless, choosing a sulfate-free body wash will do no harm and may have better results if you have sensitive skin!
Lifestyle Benefits
You can find a body wash perfect for your lifestyle and workout regimen. For example, swimmers should look for body washes that are specifically designed to remove chlorine and chlorine smell from the skin. Swimoutlet has a wide variety of these types of body washes so you can smell great and feel great after your swim.
If you practice other sports or have sore joints, you may want to find a body wash with essential oils like eucalyptus, peppermint, or rosemary to help muscle fatigue. Your typical shower will be transformed into a soothing, relaxing experience with essential oils.
Lastly, dry, rough skin can be prevented by choosing a body wash with aloe vera, shea butter, and/or vitamins. With daily use, your skin can become soft and smooth. Whether you're an athlete or just want soft skin, there's a body wash for you!
Improve your Skin
Body washes are important additions to your showering routine. Paired with a sponge or loofah, you can exfoliate dry skin away and moisturize. After a swim or tough workout, they'll work their magic and you'll smell great and sooth aching joints. Head to Swimoutlet to choose the right body wash for you and start experiencing the benefits!