How to Choose a Swim Team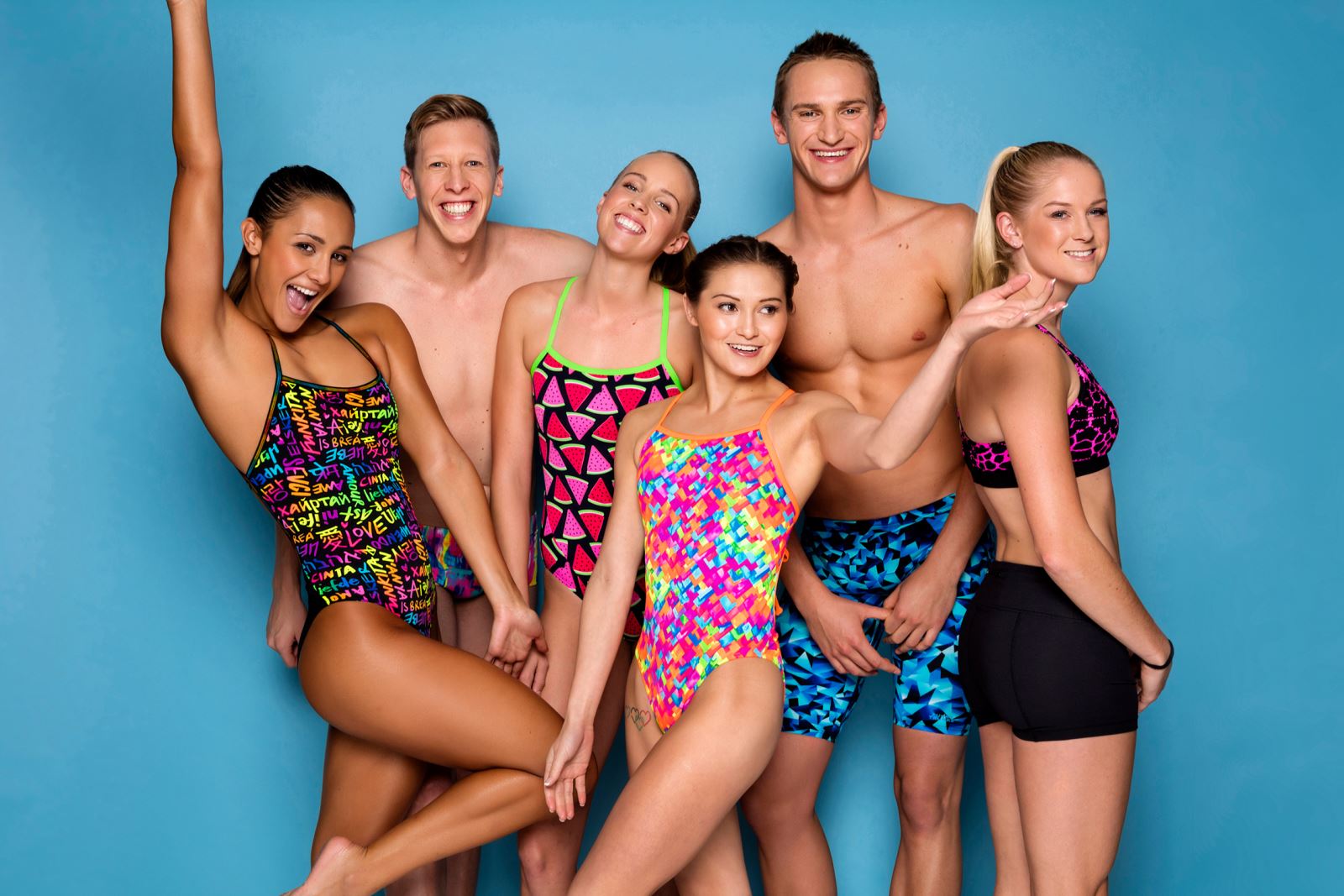 Whether you are a junior or senior swimmer joining a swim team can be the next step to fully embracing the sport, or getting a compeitive advantage for a multisport dicipline like Triathlon or Crossfit.
For young swimmers who may have completed swim lessons and feel confident in the pool without the needs of water safety equipment or seasoned swimmers who are after coaching, choosing a swim team will help you increase stroke efficiency, times and enjoyment of the sport.
A team can provide regular workouts to keep you in great shape and, if you're consistent, makes you faster and stronger. Plus, a swim team can offer a fun community to help you push yourself, improve your performance and celebrate acheivements. When searching for a team to dive into, consider these factors:
Swim for Competition, Training or Fun
The club that you choose should reflect how competitive with your swimming you want to be. Some teams aim to produce collegiate, national-ranking, or even Olympic-level swimmers. They will demand a high level of commitment and intensity compared to clubs geared toward staying healthy and having fun.
What type of training does the team offer?

Some teams may have an endurance or

triathlon training

program. If you are swimming for an event other than a swim meet you will want to find a team that offers coaches who can help you prepare for multi sport or open water conditions.

How many practices a week does the swim team require? More-competitive clubs will often host up to ten practices a week that the committed swimmer must attend. Many programs will offer that many workouts or more, but consistent attendance is not required to remain part of the team.

How long is each practice? Workout times can range anywhere from 30 minutes to several hours, depending on the program and weekly schedule. Highly-competitive teams will hold longer workouts more frequently than less-competitive ones.

What type of swim meets does the team compete in? Many clubs will hold the occasional swim meet at their home pool. More often than not, a meet will require visiting a different facility. Competitive programs will train swimmers to qualify for specific meets at the end of the season. Qualifying meets might even require travel--driving to another region or flying across the country. Less-competitive groups will promote nearby meets for fun and convenience, with less of a focus on fast times.

What are the coaches' perspectives on the sport? Look up or talk to the coaches of swim teams to gauge their goals for their swimmers and the team as a whole. See what their experience is with swimming, and how they run practices. If you are a less competitive swimmer it is probably best to avoid coaches who focus on the top performing swimmers in the squad.

Is there a dryland training program? Some teams will supplement their swim programs with land exercises, like weight training and interval work. Usually, the more-intense the program, the more it will incorporate dryland. Many competitive teams' longer workouts will include dryland time as well as pool time. 
Size and Organization
The size of a swim team determines its structure. Larger clubs have many coaches and practices to provide pool time and instruction for different groups. Smaller teams might host less workouts and have less access to their facility's pool. Usually, the larger the program, the more opportunities there are for changing practice intensity and timing based on changes in age and speed.
How are practice times and groups divided? Does the team divide its groups based on speed or age, or a combination? Teams with different levels provide the most opportunity for improvement. The swimmer moves to groups better suited to their growing needs.

How many coaches attend to how large of a group? Individualized attention can be a challenge to come by in larger teams. If you want a heavy focus on stroke technique, be sure to find a program that supplies an adequate coaching staff. Crowded lanes with only one coach limits the amount of technique practice receivable.

Who is in charge? Some teams are run by board of members or parents. Others are run by coaches and facility employees, or a combination of all groups. Knowing who is charge shows who makes the decisions regarding meets and group organization. 

Beyond swimming, how involved must you (or the parent) be? Volunteer duties may be included with team membership. This could include timing at home and away meets, working in snack shacks, or even helping with parking.

How much does the team cost?

Most swim team memberships are not free. Decide whether the services the team offers are worth the financial cost. Knowing about the team's organization can help you understand why the price was chosen, and what you should expect for how much you pay. Some teams provide gear, like club tees,

mesh swim bags

,

swim caps

and even

swimwear

, while others will have you equipping yourself.
Pool Location and Facilities
The quality of a pool itself and its facilities can factor into choosing a team. Some teams have limited access to pool space, which affects the amount of workouts they can provide. A poorly maintained pool often closes, with little refund available to patrons. Be sure to also check out the cleanliness and availability of showers and locker room. 
How large is the pool? Is there more than one? The size of the pool and lane space can factor into how much attention each individual swimmer receives, as well as overall quality of each workout. Teams with more pool space can host a wider variety of practices for differing skill sets. Depending on the time of year, the pool might switch from short course to long course distances--this can affect lane space and practice times.

How old or well-maintained is the pool? Knowing how long the pool has been around helps you gain a sense of its maintenance needs. An older pool more-frequently requires repairs that can shut down the facility for a time. Also consider the pool's chemical makeup--some are known to be too chlorinated or salty. Determine what kind of water you prefer to spend hours in when looking for a team.

How close is the pool to home, work, or school? You don't want to go too out of your way for a swim workout. Find a program that's suited to your needs and convenient to reach. 
The Social Aspect
Some teams bond really well. Swimmers and coaches hang out away from the pool. They might get food or drinks after practice. Having friends on a team can help motivate you to go to practice. You're not just going to the pool to go work out — you're also going to hang out with your friends! If you're worried you might rather socialize when you get to the pool and not get a good workout in, get a feel for how social everyone at practice is.
Consider what kind of teammates you'd like to have, because this can greatly affect the atmosphere of the workout. When you check out a team, don't just talk to the coach. Speak to the swimmers as well. Sit back and observe a practice. See if the swimmers hop in the pool and start working out, or if they greet each other first. This can be a good indicator of how social the team is.
Test a Few Teams
All of these factors greatly affect the environment and feel of the team. If you're not totally sure what you want, try out a couple of practices with potential teams. Trust your instincts. Choose the team that feels right for you. If you think about what you want, you'll be sure to find a team that makes you happy!