How to Choose a Men's Water Polo Suit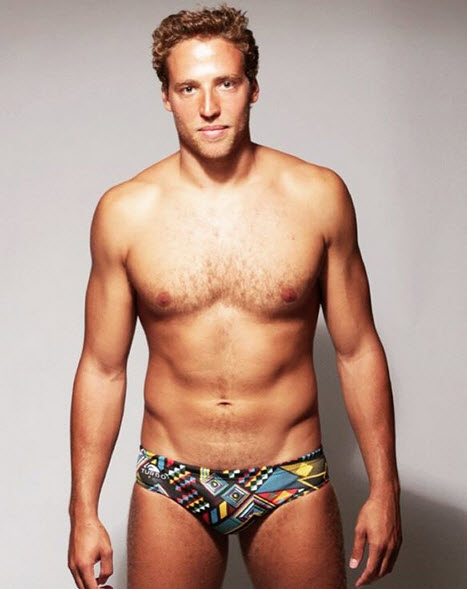 Men's water polo suits look similar normal swim briefs, but there are a few design feature that set them apart. Stronger fabric, reinforced seams, and slightly different cuts make men's water polo suits more appropriate for a rough game of water polo. This guide explains what to look for when choosing a water polo suit.
Suit Cut
The cut of men's water polo suits is a bit less generous on the sides than regular lap swimming suits and it made with thicker seams, hems, and fabric for comfort and durability. Commonly called "Speedos," regardless of brand, the thicker design of the sides is more difficult to use as handholds during games.
Water Polo Suit Fabric
Water polo suits come in many types of fabric: LYCRA™ or spandex, polyester, or some combinations. Suits made of polyester or polyester blends are preferable, as these durable fabrics will outlast others when exposed to sunlight, chlorine exposure, and the constant tugging that is part of water polo.
Suit & Seam Construction
Flatlock or reinforced seams make water polo suits more comfortable and durable. This is also true for suits that are fully- or front-lined. All water polo suits for men should have drawstring waists — not just elasticized waistbands — as this helps them stay on during sprints, underwater wrestling, and counter-attacks. Flat drawstrings are the best option, as the knot will be more secure and the string will lie flatter against the waist.
Suit Pattern & Graphics
Lastly, men's water polo suits often pay homage to a specific country or team, making them the perfect time to show loyalty to a favorite water polo region. Graphics tend to be big and bold — like the players themselves — and are yet another way that men's water polo suits depart from traditional lap swimming wear. Brands like Zumo™ and Turbo™ are the official suit suppliers of many national teams around the world and therefore have the widest selection of team- and country-specific men's water polo suits.
Preferred, but Not Required
Although men's water polo suits are certainly available, they tend to be a bit more expensive and harder to find than swimming briefs. Because of this, many male water polo players practice in regular suits and keep their water polo suit set aside for use only in games.