Five of the Coolest Hotel Pools
2016 Apr | By SwimOutlet.com Staff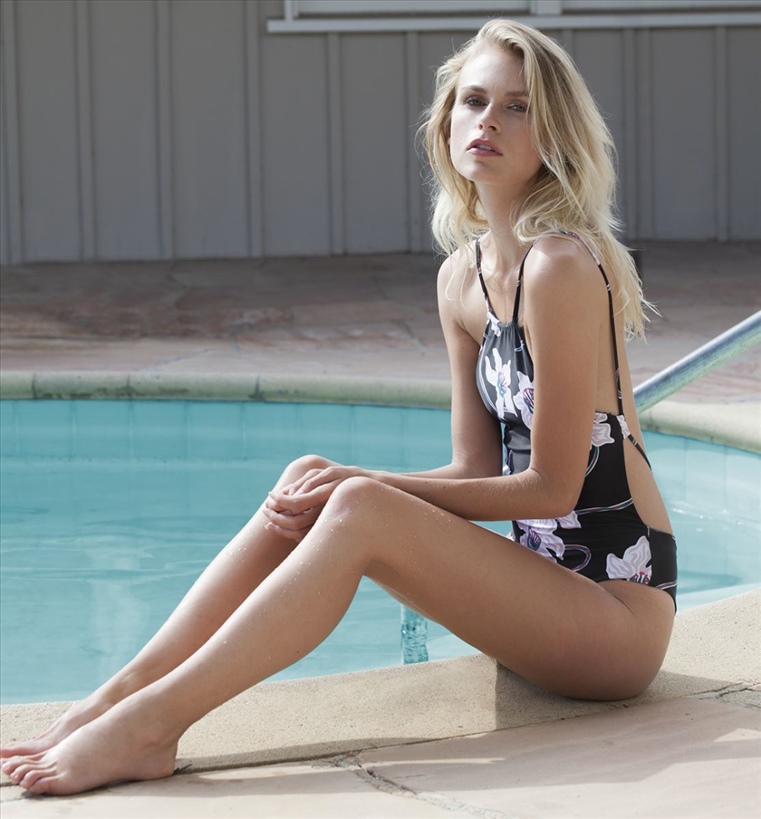 Photo Credit: Tavik Swimwear
It's the lap of luxury, lying on a lounger next to a beautiful pool with the sun kissing your cheeks and a nice beverage in your hand. Hotel pools can be some of the most relaxing and scenic spots on earth!
We've picked out five notable hotel pools that you might want to add to your life long bucket list. But be forewarned: bring a fat wallet to cover the room costs!
Vana Belle, Koh Samui, Thailand
The scenery on this small island off southern Thailand is enough to make the trip worthwhile but add in the location and setting for the island's nicest hotel and you have the total package! Pure bliss Thai-style.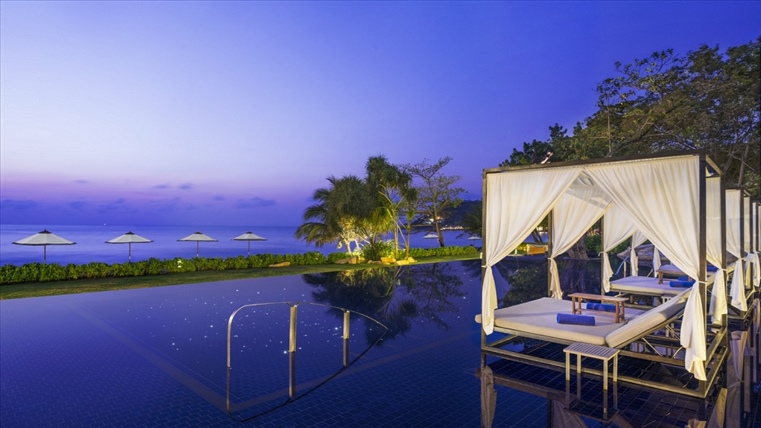 Photo Credit: Vana Belle
San Alfonso del Mar, Algarrobo, Chile
The San Alfonso del Mar is a private resort along Chile's Pacific coastline about 90 minutes by car due west of the capital of Santiago. While perhaps not as lush and luxurious as other pools on this list, the pool at San Alfonso del Mar is the largest pool in the world, stretching nearly two-thirds of a mile and filled with 66 million gallons of water. Don't fear environmentalists, it's filtered seawater!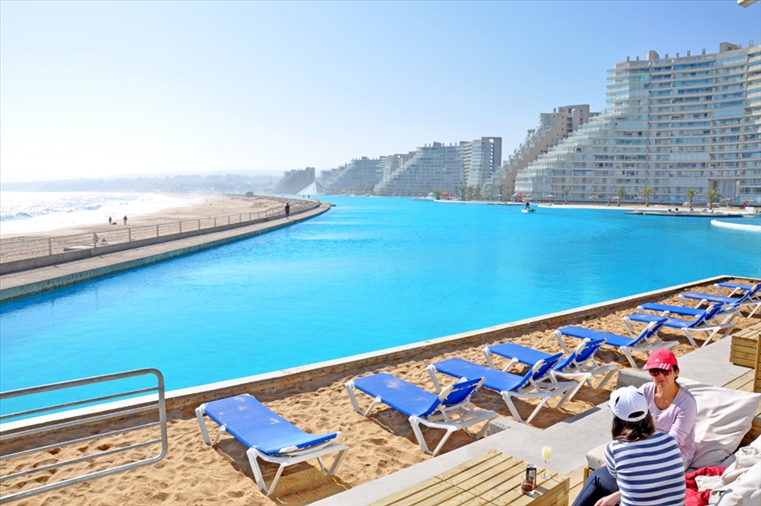 Photo Credit: San Alfonso del Mar
CSky Hotel, Santorini, Greece
You've probably only ever dreamed of a pool like this, set on a cliff in absolute lap of luxury with views of the sparkling Aegean Sea as far as the eye can see! But it exists in real life at the ultra-plush CSky Hotel on the island of Santorini. Now that's something to toast with some ouzo!


Photo Credit: CSky Hotel
Viceroy Hotel, Miami, FL
The art deco hotels lining Collins Ave in Miami Beach all have terrific pools in their own right. Ian Shrager's Hotel Delano pool is a see-and-be-seen location for drinks and socializing, especially if you can grab your own little bungalow lining the pool. But we like the size and scenery of the Viceroy Hotel pool located closer to downtown on the 15th floor between the Viceroy Towers.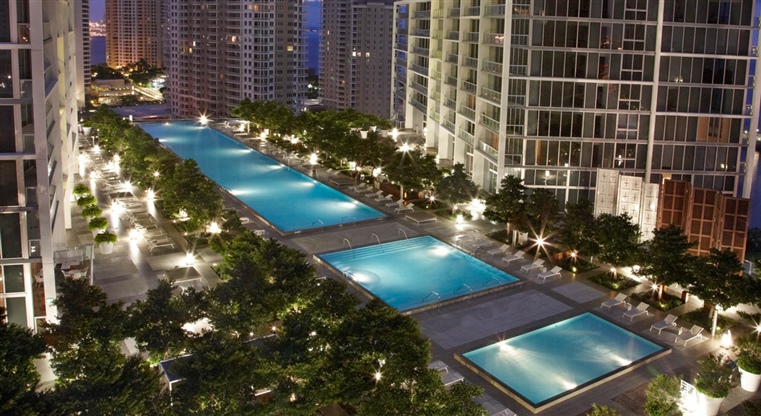 Photo Credit: Viceroy Hotel
Hacienda Beach Club & Residences, Cabo San Lucas, Mexico
The Hacienda's pool might not be that stunning by itself, but its location in the middle of all the action near Cabo's little harbor area at the end of the main beach give it the nod in this popular Mexican resort town. You can see the Arch of Cabo San Lucas while floating on your back. Don't miss the golden sunset lighting!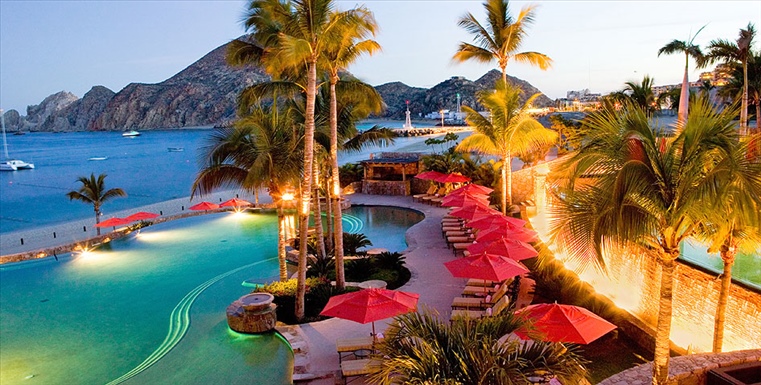 Photo Credit: Hacienda Beach Club & Residences