Everything You Need for a Beach Workout
2017 Jan | By SwimOutlet.com Staff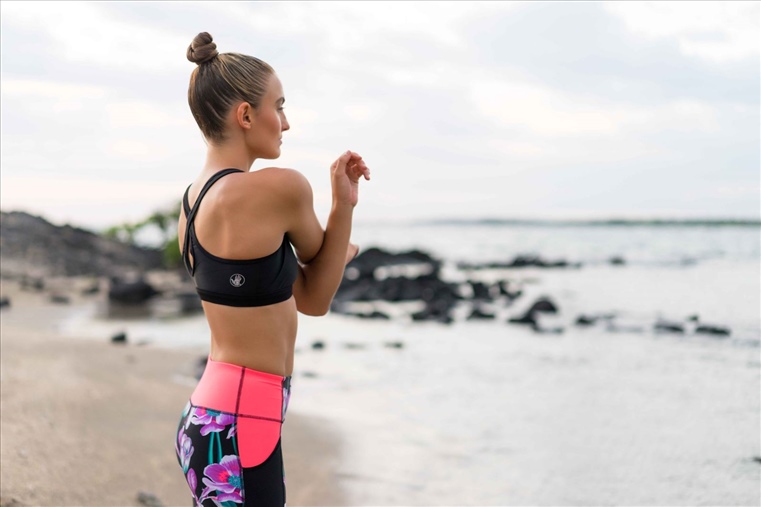 Our favorite way to incorporate a little coastal sunshine in to the middle of the winter season is by taking our workout to the beach. The weather in February is generally too cold for a bikini, but just warm enough for some workout pants and your favorite sports top. Whether you're warming up with dryland training or winding down with yoga, breathing in a little salty air is good for the soul.
Get your bags ready, here's everything you will need for your next beach workout.
First, you'll want to get yourself some workout pants. We really dig swim tights, because they're made for both the land and the sea-- a total win our book. One of our favorites is the Body Glove Oria Seven Seas Capri, made with a nylon and spandex blend to take you from surf to shore (extra points for a matching top). Roxy also makes some pretty prints, like the Keep it Roxy Swim Tight. 
Of course, it will be a tad chilly, so we recommend layering up. We love the Under Armour Breathe Open Back Top, or the O'Neill 365 Astrid Long Sleeve Tee. Don't forget the hair-ties and headband to keep your sun-kissed locks out of your eyes!
Once you're dressed, you'll want to slip in to some sneaks. Shoes are optional while working out on the beach, but we like to wear ours to and from the sand. If you're looking for something with stability and cushioned comfort, the Asics GEL-Cumulus 18 Running Shoes are your best bet. For a more lightweight shoe, try the Asics FuzeX PR Running Shoes.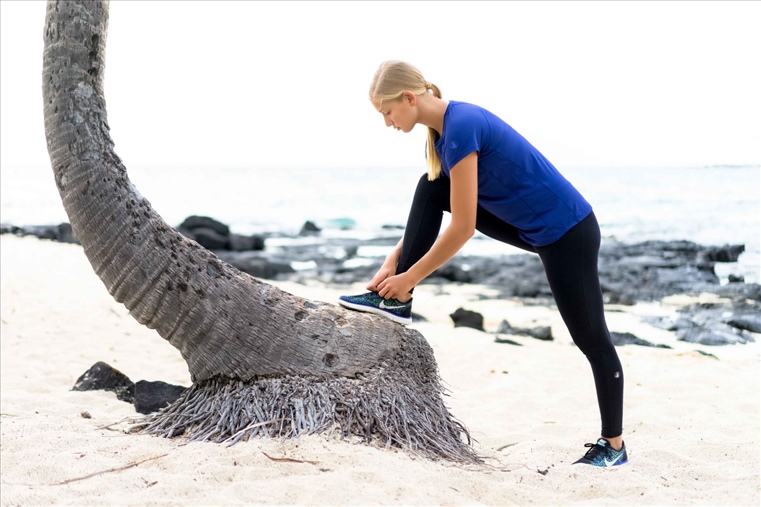 Depending on what exercises you're planning on doing, you'll probably want a yoga mat or beach blanket. We love anything from Native Yoga, their Mexican blankets are perfect for an intense ab circuit (or napping in the sun-- no judgment). 
Although your own bodyweight is the best thing you can use in any exercise (and it's free), we highly recommend investing in a kettle bell and (or) a resistance band to kick your workout up a notch. You can use the equipment in countless moves, targeting almost any muscle in the body, making it totally worth the price.
Our favorite part of working out? Music. Compile a playlist of all of your favorite songs, grab an armband for your phone a pair of headphones, and you're ready to rock (literally)!
Don't forget your fuel. We never go to any workout without our favorite Takeya water bottle and a solid recovery snack in tow. Throw it all in your gym bag, we like the Roxy Alongside You Duffel, and hit the sand. 
What's your favorite beach workout?