Affiliate Program at YogaOutlet.com
2013 May | By SwimOutlet.com Staff
Affiliate Program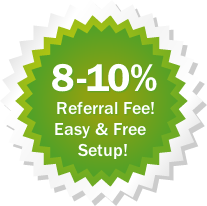 ● Yoga Enthusiasts
● Yoga Instructors
● Bloggers
● Website Owners
SIGN UP NOW

It's a way for you or your organization to raise money by referring people to shop through YogaOutlet.com. You get 8-10% from every order you refer!
Simply share your YogaOutlet link in a variety of ways. This will bring them directly to our website - you don't have to do anything else! We sell the widest variety of yoga retail including more than 45 brands! You can attract a very broad audience to shop through your affiliate account. When people shop through your YogaOutlet link, you make money!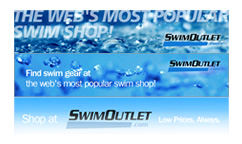 We have over 10 digital website banners of different sizes and designs for you to choose from. Put them on your website or emails. Your website visitors simply click on the banner, place an order through your affiliate link, and you automatically get 8-10% of their order.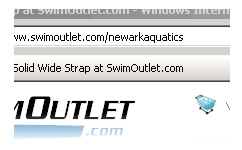 Create a custom URL for specific products or categories. This makes it easy for when you want to make a list of required/suggested items on your website for people to purchase. They just click on the link and it brings them to the item.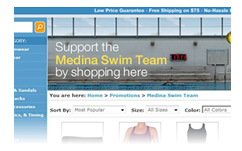 The YogaOutlet.com Affiliate Store is a feature that lets you build your own online store in minutes. IT can be embedded on any website or hosted on YogaOutlet.com.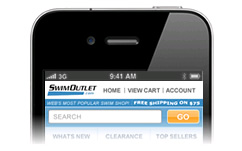 Check out the mobile version of YogaOutlet.com on your smartphone at m.yogaoutlet.com! Our mobile site is compatible with iPhone, Android, and BlackBerry.
Payout can be in the form of check or YogaOutlet.com store credit. We issue payments quarterly: 2/25, 5/25, 8/25, and 11/25. Payments will reflect the previous quarter (i.e. 2/25 payments cover the period 10/1 - 12/31).
For check, you must accumulate $25 in commissions to be eligible for the next affiliate payout.
You can also choose to be paid with YogaOutlet store credit. With this option, there are no minimum payouts! Your account will be automatically credited for every quarter you earn commissions.
The affiliate program is a great opportunity for individuals, yoga instructors, yoga studio owners, bloggers, yoga enthusiasts, and website owners.
Make money
Our commission is 8-10%! At YogaOutlet.com, the more you sell, the more you earn. We do not set quotas or require you to meet unrealistic sales projections.
Commission rates vary depending on the payment method you select:
- Store Credit: 10% commission.
- Check: 8% commission.
Provide unbeatable selection
We offer thousands of products. Your customers/associates will always find what they need at YogaOutlet.com. And every single product sold will earn you commission, every time!
Offer the lowest prices
We offer the most competitive prices on the Web for our products. We also offer many promotions and seasonal sales throughout the year. This will help you earn more and provide your customers/associates with the best value on the Web.
Receive helpful reports
You'll get online access to your daily reports so you can always see how much you've earned. You can also keep track of the number of unique visitors.
Get expert help
While our affiliate program is easy to set up, our expert staff makes it even easier. Your program advisor will provide helpful hints, tips for better selling, and news about hot products and special promotions.
Join for free
It's absolutely free to become a YogaOutlet.com affiliate. Just fill out an online application, and read our Affiliate Program Agreement. Signup Now!

Questions?
If you have any questions about our affiliate program, please email us at affiliate@yogaoutlet.com
or call us at 408-457-8652.