SwimOutlet.com's Top Five Swim Performances of 2018
2018 Dec | By SwimOutlet.com Staff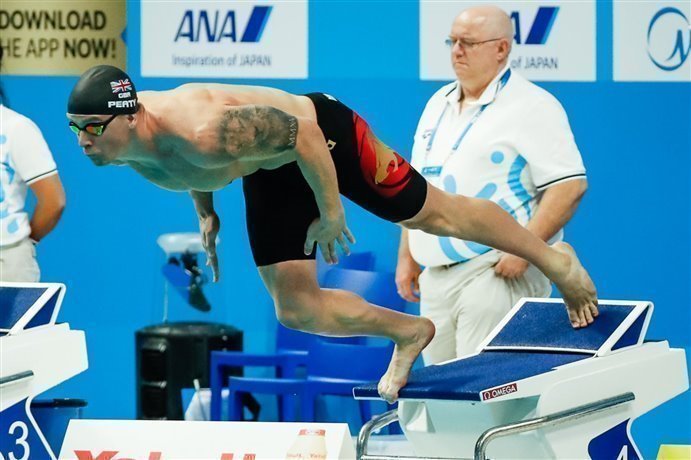 Our 2018 Top Five Performance list is comprised of both incredible individual races and standout performances by swimmers over an entire meet that impressed us and had us talking at the water coolers here in the SwimOutlet.com offices.
Considering it was a non-Olympic and non-World Championship year, the world's best swimmers continued to provide numerous performances that took our breath away and left us that much more excited for Tokyo 2020 when our sport will be on the world stage once again.
Here's our full list of Top Five Swim Performances of 2018!
#5 – Adam Peaty (2018 European Championships)
Adam Peaty's self-proclaimed "Project 56" is one of the coolest things in our sport as the breaststroke star looks to become the first man to swim sub-57 in the 100m. In the meantime, he continues to chip away at his goal, setting a world record 57.10 at the European Championships this summer. It's his fourth record in succession in the event, becoming the first man to do that in the 100m breaststroke in over 35 years. If he can knock off another tenth of a second from that time, he's sure to be on our Top Five list again in 2019 or 2020.
#4 - Michael Andrew (2018 U.S. Nationals)
Michael Andrew has never been short on talent – or hype – but despite his incredible pedigree at the junior level, he had yet to breakthrough in a big way at any senior events. That wait ended in July when Andrew blitzed through the field at the 2018 U.S. Nationals to win four individual events, two of them Olympic events: 50m free, 50m fly, 50m breast & 100m breast. He followed that up with gold in the 50m freestyle at 2018 Pan Pacs but for us, his impressive showing in Irvine is No 4 on our list of the Top 5 Swims of 2018.
#3 - Olivia Smoliga (2018 Short Course Worlds Championships)
We generally don't put too much stock in Short Course Worlds – a diluted field, a spot on the calendar that doesn't lend itself to peaking and limited media coverage make it tough to get too excited for the event, but anytime someone pulls off what Olivia Smoliga did in Hangzhou this December, it deserves mention. Smoliga won gold in the 50m and 100m backstroke and then contributed to gold medals for the U.S. in six different relays for a record eight gold medals. Talk about the golden touch!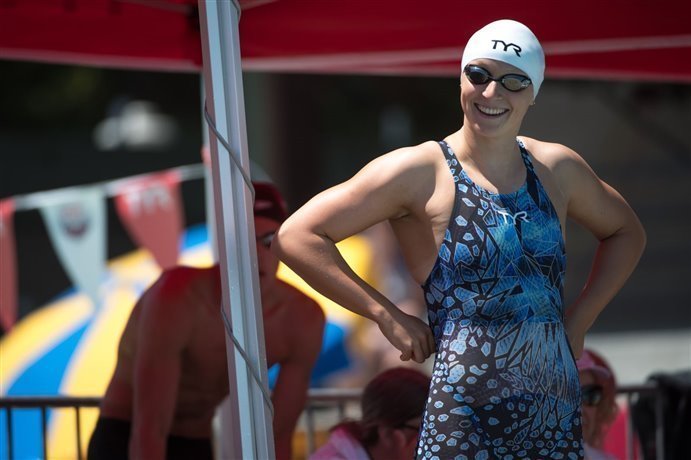 #2 - Katie Ledecky  (2018 TYR Pro Swim Series Indianapolis)
Katie Ledecky turned professional in late March and in her first major meet as a pro 6 weeks later took down the 1500m world record by an impressive five seconds at the TYR Pro Swim Series Indianapolis. It was a simply fantastic way to make a pro debut going 15:20.48 almost three years after her previous record-setting swim set at 2015 World Championships. But Ledecky continues to surprise even when her wins have become so unsurprising.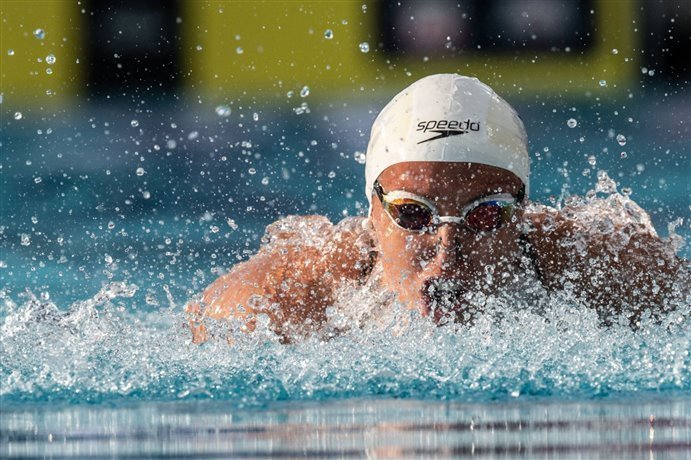 #1 – Kathleen Baker (2018 U.S. Nationals)
One of the last records from the super suit era before full-body race suits were banned, the women's 100m backstroke was a world record that had stood for almost eight years until Canadian Kylie Masse set a new mark at last summer's World Championships in Budapest. That mark wasn't even around a full year when 21-year-old Kathleen Baker uncorked a near-perfect race at 2018 U.S. Nationals to go 58.00 and lower the mark by .1 of a second. It was the only world record at U.S. Nationals and wins our award for seemingly coming out of nowhere – even if we later found out that Baker had been plotting this record for a full year.