Swimmer Q&A: Catching up with Kelsi Dahlia
2019 Jan | By SwimOutlet.com Staff
By Rachel Lutz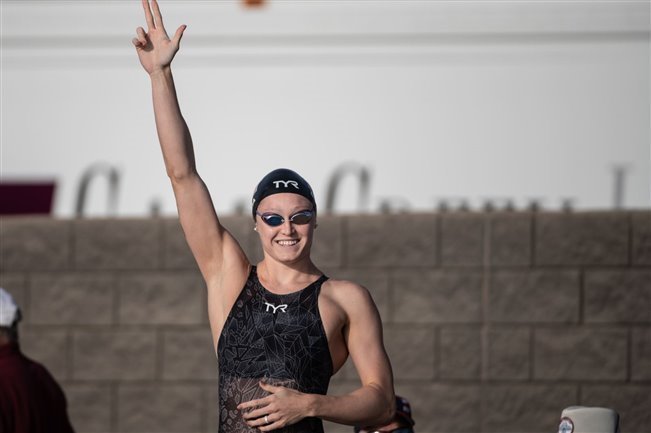 Kelsi Dahlia had a terrific 2018 summer, winning two titles at U.S. Nationals and three silver medals at the Pan Pacific Championships. At the Short Course World Championships a few months later, she won a medal in every color in each of the butterfly events.
With the 2020 Tokyo Games approaching, check out the first in our monthly series of Swimmer Q&As, as swim writer Rachel Lutz chats with the Rio Olympian who was formerly known to the world as Kelsi Worrell.
Q: How is married life and balancing that with your continued training?
KD: Married life has been really fun. We passed the year mark in October. I think we have a rhythm now. My husband sells life insurance, so he works a lot from home. We're able to cook together often and spend a lot of time together. We feel like most married couples, which is really nice. It's a good balance.
Q: Did anybody ever question your choice to compete under your married name, and did that cause any confusion?
KD: Oh yes. I definitely had some people that were … I don't know what the right word is. Not judgmental, but I'm sure they had their reason why. But I just really felt like I wanted to compete under my married name. My middle name is my maiden name, so I still have it. I wanted to compete as Kelsi Dahlia. I think people are figuring it out. I know a lot of people were wondering. As a brand, like Kelsi Worrell was who I was for a few years internationally. And then all of a sudden, she wasn't there anymore. She wasn't there anymore! But I'm still me. People are figuring it out. It's fine.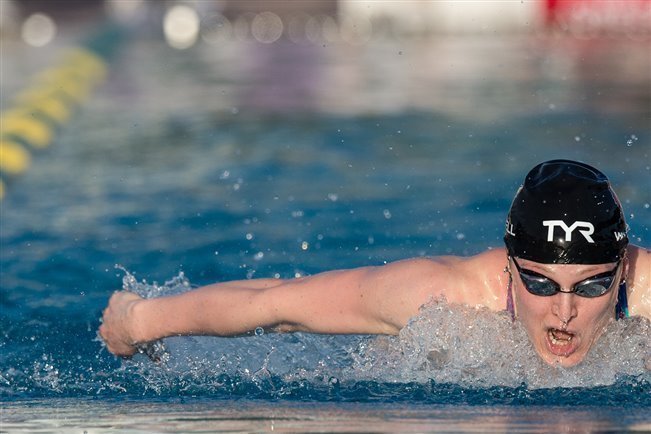 Q: Has anybody ever asked you this – why butterfly?
KD: I have a love/hate relationship with butterfly sometimes. Depending on how good my shoulders feel that day! I started getting better at butterfly in high school. Never really chose fly over freestyle. Always did fly/free, even backstroke in high school, too. It actually wasn't until my freshman year of college when my coaches were fighting if I should do the 200 free or 100 fly for the second day of our conference meet.
The first night of the conference meet was the 800 free relay. And they put me on it. And I took it out so hard I almost didn't finish. That kind of made the decision for me that I did the 100 fly on the second day of the meet and I dropped over a second and a half in that. So that was how the decision came for butterfly for me.
Q: I did a deep dive into your twitter and saw a picture of your first-grade journal where you drew yourself pole vaulting. Is that something you ever did or is that just a dream that you had?
KD: Oh, that was just a dream. We found out pretty early on, my parents and I, that I was not very coordinated in land sports. I had to stay in the water.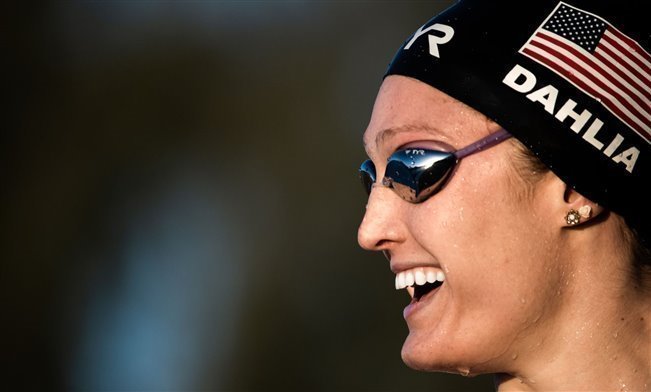 Q: What would you say to that little kid now?
KD: It was a fun dream, but there's other things in store.
Q: I found another tweet, too. It says, sorry Michael Phelps, I just mistook your car for my team's. What's the story there?
KD: [laughing] Yes, this was before we were on the team together. Phelps didn't know who I was. We were both competing at the Mesa Pro Swim Series. And I was the last one from my team to leave the pool. I'm frantically looking in the parking lot to find where my team was. I just looked for the first black SUV. His was running already. I went to get in it, and he just shouts, 'that's not your car!' I was like, 'I'm so sorry.' I was so embarrassed. And ran and found my team.
Q: Did your team see you do that or you tried to play it cool?
KD: They were laughing. Most of the time, I do these embarrassing things. And we just all laugh together.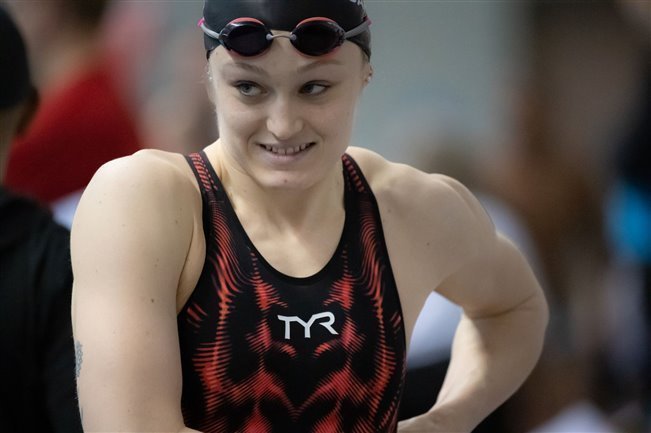 Q: You admitted before Rio that you picked the brains of people like Natalie Coughlin and Allison Schmitt and Caitlin Leverenz. In the time since Rio, has anybody asked you for advice?
KD: Hmm. I don't know if anyone specifically. I like to think that I've helped my teammates. With Mallory [Comerford] and Zach [Harting] being on the national team. I don't know how much they needed me, because they've done an amazing job on their own at their international meets that they've been at. Since we do swim together all the time, and as teammates, I like to think that I've been a positive influence around them to help them with that transition to international competition. I know that made a big impact on me at my first international meet. Having all those girls there with that experience made it a lot less scary.
Q: Speaking of international competitions, where is the best place you've traveled for a meet?
KD: The loudest crowd is in Budapest. I've gotten to swim there two times, including the World Cup this past year. The crowd is just wild and it's still packed. It makes it really fun. Really, really fun when you're competing. You can hardly hear yourself think. It's awesome. I really like to travel to Europe. I also went to Italy this fall. The food there was just amazing. The group made it a really fun trip, too. I'd go back there any time.