Summer League Team Essentials
2018 May | By SwimOutlet.com Staff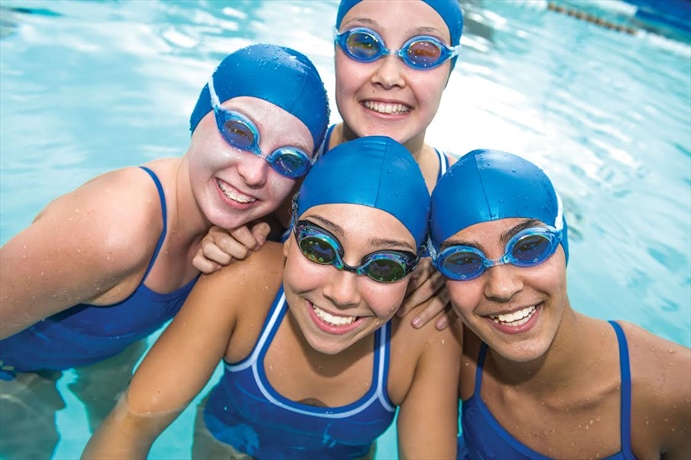 With summer season just around the corner, SwimOutlet.com is here to make sure you have all  the essentials! It's that time of year when the sun is shining, the weather is hot and your pool is stocked full of swimmers of all ages. Let the Team Sales Division at SwimOutlet.com handle your heavy lifting!
Step One:  Pick out your 2018 Team Suit
A great way kick off your season is with a fresh new suit! Here at SwimOutlet.com, we offer a variety of team suits with a range of brands, prices, colors, styles, and the option to customize any swimsuit. Start by browsing our team prints section and narrow your search by color, price, and brand. Once you find a few suits that you think will work for your team, contact our Team Division to check in on inventory and to help with ordering. Our professional Team Sales Representatives will help coordinate your purchases so you NEVER have to worry about inventory running low.  Keep in mind, any suit can be customized with your team logo, assuring your suit will never go out of style.  Let us help you with your team branding and make 2018 the BEST summer swim season to date!
Step Two: Team Caps and Reliable goggles
Custom Swim Caps are the fastest and easiest way for your team parents to identify swimmers on the starting blocks.  Make sure your team stands out by letting our professional Team Sales Representatives design your new team caps!   We offer a wide selection of custom cap colors, available in latex and silicone.  Keep in mind, the turnaround on custom cap orders is 3-4 weeks, so if time is of the essence, we also offer a variety of predesigned cap options. 
Your swimmers are on the block, they're prepared and ready to go, they dive in and…….SNAP!  There go their goggles.  A good pair of goggles can make all the difference in summer swimming. Here at SwimOutlet.com, we offer a wide range of goggle styles.  From mirrored to prescription, let our professional Team Reps help you select the best goggle options for your team. They can also help you with a discounted bulk order of goggles, in the event you need extras for forgetful swimmers. Our most popular goggles include the Speedo Vanquisher 2.0, the Sporti Antifog S2 and the TYR Swimple. All three options come in mirrored, tinted, junior sizes, and tons of fun colors!
Step Three: Spiritwear
If the bleached hair, the sharp tan lines, and your chlorine perfume weren't dead giveaways that you are a summer swimmer, throw on a team shirt to seal the deal! Swimoutlet.com offers blank gear for teams to customize with their logo or a quote to show off your team pride.
We even have options for the cheering section (shout out to the swim parents, woohoo!). There are polos, tank tops, baseball hats, yoga pants, and so much more. Customizing is so easy through the Team Division
Step Four: Practice Equipment
To round out our Summer Swimming Essentials, there are some necessary pieces of training equipment you will need. These include, but are not limited to, kickboards, fins and a mesh bag to store your equipment.  If you're purchasing for the team, let our SwimOutlet.com Team Sales Representatives organize a discounted bulk order for your group. 
Step Five: Ordering and Fundraising
Nothing will make your life easier than letting SwimOutlet.com manage all your team orders through our Custom Team Store platform!  This tool will take hours of volunteering off your plate, and earn your team money as well!  Contact our Team Sales Representatives today to set up your Custom Team Store! The quick and easy set up will keep you free to be on deck and our graphic designers will get your logos suit ready in a snap. Team Sales will help you review and manage your suit inventory, so you don't have to worry! Share your team link for easy ordering and don't spend your precious summer hours collecting those orders.
The professional representatives at SwimOutlet.com Team Sales are here to help make your summer swim season a success! Give us a call today for all of your team needs!