Meet the Reviewers: 2021 12 & Under Tech Suit Review
2021 Feb | By SwimOutlet.com Staff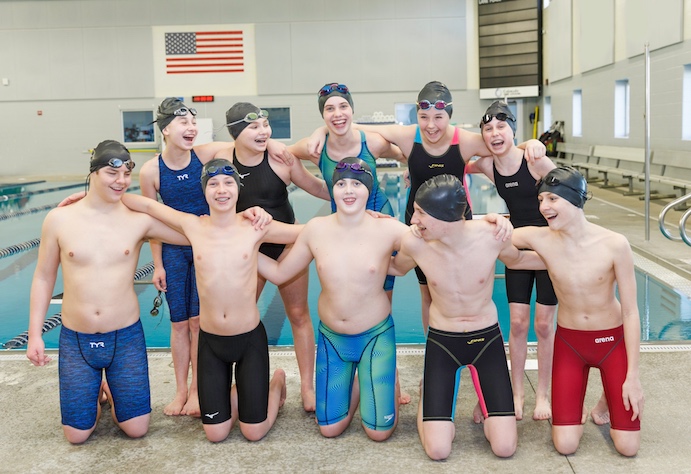 The unveiling of the 2021 12 & Under SwimOutlet Tech Suit Review is just days away and we're pleased to introduce our reviewers for this year's annual review!
For the first time ever, SwimOutlet worked with an age group team from Mariemont Aquatic Club, just outside Cincinnati and not far from our very own SwimOutlet warehouse in Ohio.
We chose to work with a young team this year with the review focused on 12 & Under compliant suits. It's the first time ever that we have dedicated our annual tech suit review to a specific category after many years of reviewing the latest top-of-line tech suit releases and some occasional mid-tier price point racing suits.
A big thanks to Mariemont Aquatic Club head coach Krista Howard who helped assemble the group of 10 reviewers. They were selected by writing an essay about why they wanted to participate in the 2021 12 & Under SwimOutlet Tech Suit Review -- and they all did a terrific job. The reviewers were:
Louie Barber
Logan Bass
Charlotte Bucholz
Gabe Castellini
Oscar Dragoo
Carolyn Herr
Kenna Howard
Lauren Johnson
Lauren Klosterman
Quinn Kueper
Beginning mid-January, the swimmers began receiving their sample wear-test suits to try in the pool on their own. On January 31, there was a fit session and the reviewers then came together again on February 7 to try the suits together as a group before submitting final reviews individually in mid-February.  
As a matter of public record (and for any future NCAA compliance requirements), it's worth noting that none of this year's reviewers received any monetary or gift card compensation. 
A big thanks to all of them and we look forward to the review coming out later this week! Check back right here on the SwimOutlet Blog for the full
2021 12 & Under SwimOutlet Tech Suit Review.