Making Healthy Treats for Your Team!
2017 Feb | By SwimOutlet.com Staff
By Garrett Weber-Gale, Athletic Foodie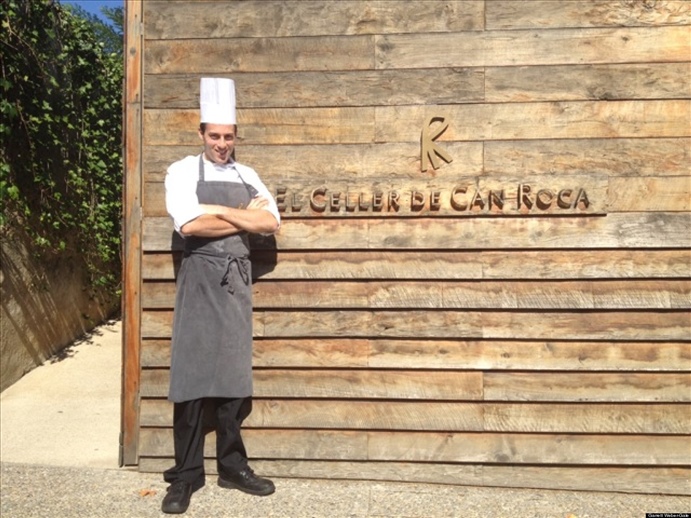 Swimming fast is so often predicated upon whether or not you're having fun – and much of that can relate directly back to the relationships you have with your teammates. When I was a young athlete my coaches made sure we did a lot of activities to build a positive and fun culture on our team. Team culture will happen whether you work at it, or not. Take advantage of the opportunity to mold your team culture, and make the bonds with your teammates as meaningful and positive as you can. It's great that SwimOutlet is celebrating this bond with #LoveYourTeam week!
Growing up, we had a slew of team activities that brought us together; spaghetti fests, team fundraisers, ultimate Frisbee tournaments, soccer games, barbecue cookouts, sledding parties, movie nights, and once in a while we even got together to bake special cookies to help fuel us at meets.
You might be thinking, "Cookies!? They made cookies for their meets, and their coach was ok with it?" Yes! Don't be fooled by the sound of cookies, you can actually make supercharged cookies that will actually help you get useful fuel for your performance.
One of the most important things I learned from my sports nutritionist is the idea of trying to always find ways to improve the nutritional benefit of whatever I'm eating or making, and this certainly goes for making cookies. Some simple examples might be choosing spinach or kale instead of iceberg lettuce, brown rice instead of white rice, fresh fruits instead of canned fruits, whole-wheat flour instead of white flour…and the list goes on.
Think about all the possible healthy additions you could add to cookies; whole rolled oats, milled flax seeds, hemp hearts, molasses, quinoa, dried fruits, almond butter, apple sauce, cocoa powder, zucchini, coconut oil, carrots, raspberries, blueberries, walnuts, pumpkin seeds, etc. Making supercharged cookie recipes, with a group of teammates, is a fun way to build comraderie and get together before a big meet.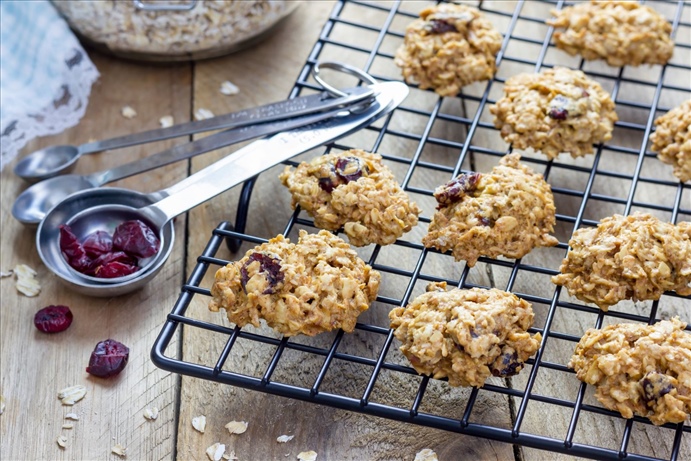 Here's what you do:
1) Find a cookie recipe you like the sound of.
2) Choose three or four of the ingredients, listed above, that you think will increase the nutritional value of your cookies. Personally, I love adding rolled oats, hemp hearts, flax seeds, and almond butter, and dried fruits.
3) Make a batch of cookies, using your selected recipe as the base, and add in small amounts of your desired extra ingredients to the batch
4) Start with small additions, and as you get more comfortable with your results, add larger quantities of the ingredients to the recipe. Note: if you add in a lot of 'dry' ingredients (oats, flax, hemp hearts, dried fruits) you may need to add in additional 'wet' ingredients (apple sauce, almond butter, egg, coconut oil) so that the recipe is still malleable and can be formed into cookies.
Since you're with a bunch of teammates, you can create several batches, figure out the recipe combinations together, and share in the fun of trying out new ideas. You may not get the perfect result on the first try, but that will give you the opportunity to get your group back together for another go-round.
Eating your supercharged cookies should be a very small part of your 'competition-day' nutrition plan. But, a nutrition-packed cookie can be a great source of complex carbohydrates that will help fuel you for great performance in the pool.
Happy baking. Swim fast!