Look Fabulous in Fringe and Flutter
2013 Aug | By SwimOutlet.com Staff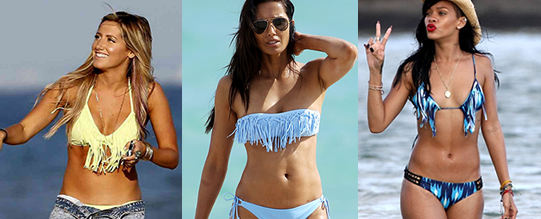 Are you looking for something that will make you stand out from the crowd? Look no further. Fringe and flutter swimwear has been commanding everyone's attention this summer. Fringe and flutter have freshened up the classic bandeau, halter, and triangle tops we have seen season after season. These design elements are great ways to add movement and texture to an outfit, all while flattering your body. You'll look fun and flirty with just the right amount of edginess and style.
Fringe has become incredibly popular in the past two years, to the point where it has become a staple in swimwear design. Practically every swimwear designer has at least one fringe swimsuit in their line. Fringe comes in all forms – short, long, knotted, ombré, etc. On the other hand, flutter swimwear is just hitting the beach and pools this season. It's an entirely new trend. Flutter swimwear provides more coverage than a traditional two piece swimsuit, all while striking a playful balance. It can emphasize your bust (big or small) and hide part of your midsection. From crochet to laser cut, there's all types of flutter and fringe swimwear that will show off your fabulous personality.
If you're worried about looking like Pocahontas, no need to worry, fringe and flutter won't do that to you (unless that's the look you're aiming for). Many people may think that fringe and flutter swimwear has more of a bohemian style to it, but those days are long gone. If fringe and flutter was a girl, she would be described as sweet and flirty, with a rebellious charm.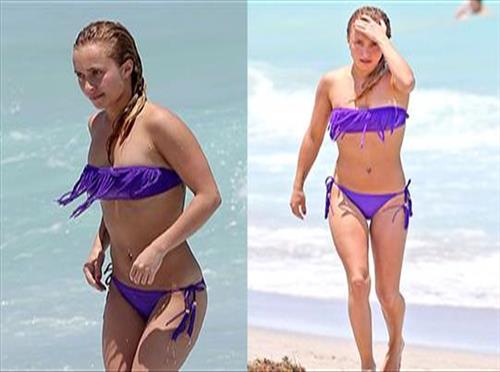 Many celebrities have chosen fringe and flutter tops as their go to swimwear. Just to name a few . . . Rihanna, Beyonce, Hayden Panettiere, and Padma Lakshmi have been spotted in these trendy swim tops. Fringe and flutter swimwear is sexy, without being too revealing. It's something entirely different that adds character to the classic swim top we've seen every season.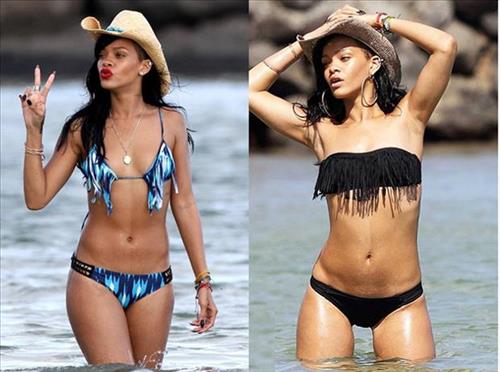 Take a moment . . . imagine walking along the beach in your fringe or flutter top. Every step you make creates movement, just like the waves. With these swimsuits you'll be sure to stand out from the crowd.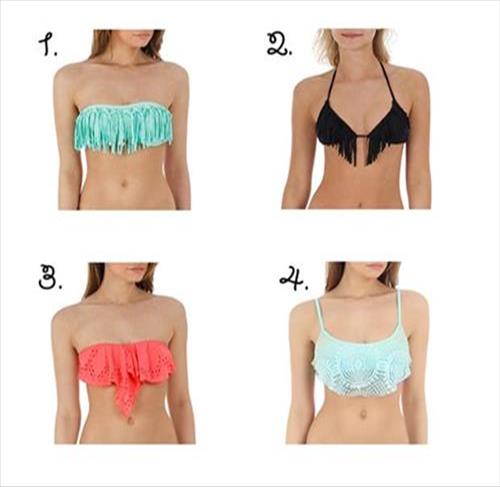 1. Be a little knotty in this L-Space Solid Knotted Fringe Bandeau Top, as seen on Padma Lakshmi. 
2. Rock out with fringe in the Billabong Women's Suzanne Triangle Top.

3. Frolic on the sand with flutter in the L-Space Solid Hunter Rose Bandeau Top.
4. Crochet your way to the pool in the Bettinis On Vacation Trapese Crochet Top.