Interscholastic Coach of the Month Award - October 2017
2017 Oct | By SwimOutlet.com Staff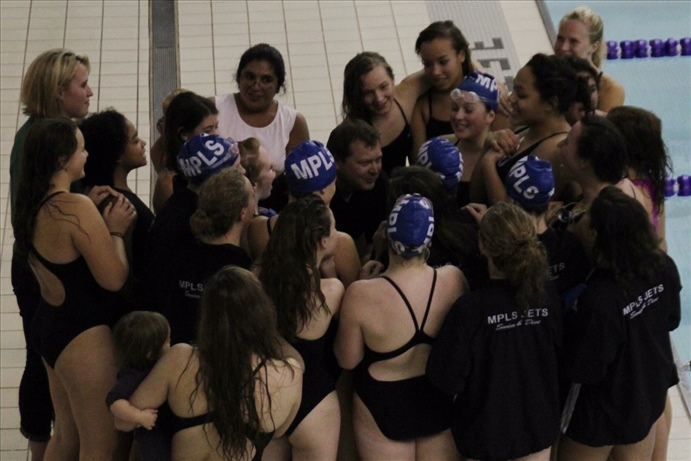 Coaches are the backbone of any swim team and frequently the unsung heroes of an athlete's success. They are the instructors, motivators, teachers and role models for many young athletes and swimmers. That's why it's important that SwimOutlet.com partners with organizations like the National Interscholastic Swim Coaches Association (NISCA). Every month, we recognize a different coach around the country for their tireless devotion to our sport and its athletes with our SwimOutlet.com Coach of the Month Award.
This month's SwimOutlet.com Coach of the Month spotlights Chris Aarseth, a 22-year coaching veteran at Minneapolis Southwest High School, from Minneapolis, MN. Congrats!
Name: Chris Aarseth

School: Minneapolis Southwest High School

Years Coaching: 22 years

Biggest Team Success: Finishing 8th at our state meet as well as finishing 10th in NISCA Power Points, our highest in school history

Favorite Thing About Coaching: Developing relationships with the athletes and watching them learn to trust themselves, each other, and the coaches.  There is nothing better to see each one put the process before the outcome.  

Favorite Drill for Your Team: We do a variety of drills at practice. I like to do a basic drill we call hand lead.  It helps with head position, high hips, and proper kick. The swimmers lay face down in the water with their arms extended above their heard.  Not really streamlined, about shoulder width apart while keeping their heads in line with their spines. They then kick to the end of the pool. I also like how it helps them get long, or what I say sometimes say "big" in the water. They use their arms to balance but also use their core and kick to help stay stable.