Five Things We Learned at World Championships
2015 Aug | By SwimOutlet.com Staff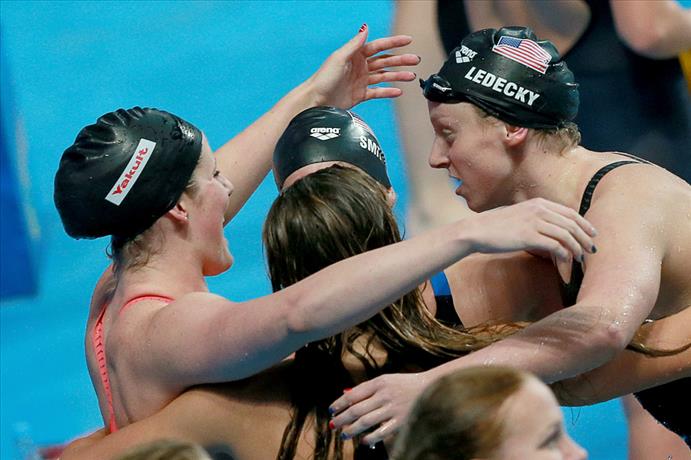 Photo credit: R-Sport / MIA Rossiya Segodnya
The 2015 Swimming Worlds wrapped up this past weekend in Kazan, Russia. There were some incredible individual performances from the likes of Katie Ledecky, Katinka Hosszu, Sarah Sjöström, Sun Yang and a trio of young Australians, all of whom are under 24 and won at least two individual golds: Mitch Larkin, Emily Seebohm and Bronte Campbell.
If you were under a rock this past week and missed all the action, we break down five key things we learned from Kazan with an eye towards the big event next summer in Brazil.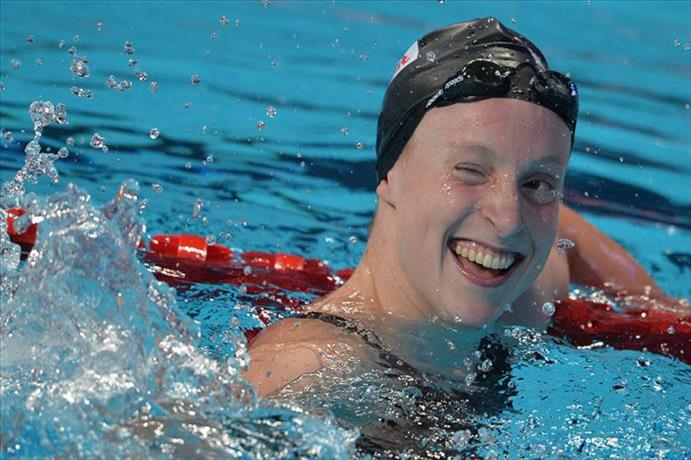 Photo credit: R-Sport / MIA Rossiya Segodnya
1) Katie Ledecky is out of this world
Katie Ledecky's five gold medal performance in Kazan, including an unprecedented four individual gold medals in the 200m, 400m, 800m and 1500m freestyle have put her in the conversation among the all-time greats in swimming history. She'll need to back it up with some impressive showings in Rio to cement her status, but with her dominance over the field and her consistent lowering of world records – she broke records three times in Kazan – it doesn't appear the Ledecky train will be slowing anytime soon.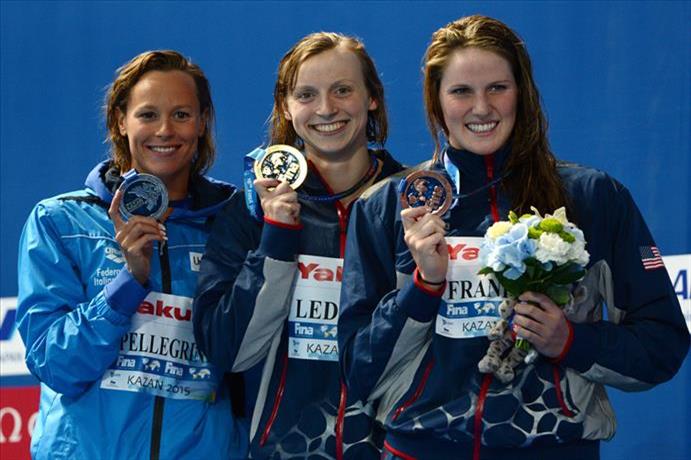 Photo credit: R-Sport / MIA Rossiya Segodnya
2) The U.S. will struggle to repeat London dominance
Let's face it, the U.S. absolutely obliterated the competition at the London Aquatics Center in 2012. Led by old guards like Michael Phelps and Ryan Lochte as well as new, young faces like Missy Franklin, the U.S. won 30 medals and 16 gold, more than triple its nearest competitor on both counts. It was a once-in-a-generation performance. Now, a resurgent Australia, surging British team and some top international stars like Yang, Hosszu and France's Florent Manadou will make Rio a much more competitive week in the pool for the Red, White & Blue. The Americans will be buoyed by the return of Phelps but Franklin will need to return to the top of her game like she was in 2012 and 2013, while young Americans like Kevin Cordes and Maya DiRado will need to continue their upward trajectory if the U.S. wants to dominate the medals table again.
3) Man, the men's 100m/200m fly are going to be awesome events next year!
Let's face it, sports are built on rivalries and the excitement they create around particular showdowns under the spotlight. This is especially true in swimming, where a competitive final can have tremendous build-up and take just a minute to complete. Remember the trash talk in the 4x100m free relay about "smashing the Australians like guitars" at the 2000 Sydney Games? Well, we've seen another rivalry continue to "blossom" in the 100m and 200m butterfly with South Africa's Chad LeClos and Phelps trading barbs this month. The two faced off twice in fantastic races in London but Phelps was absent from Kazan, competing at U.S. Nationals in San Antonio after being taken off the U.S. team for his DUI. Now, with LeClos the reigning world champion in the 100m fly and veteran Laszlo Cseh of Hungary the reigning world champion in 200m, Phelps will have some incredible competition again in his signature discipline. What did Phelps have to say about those world champions? He simply set world bests in both events this weekend in San Antonio that would have won him the world titles in Kazan.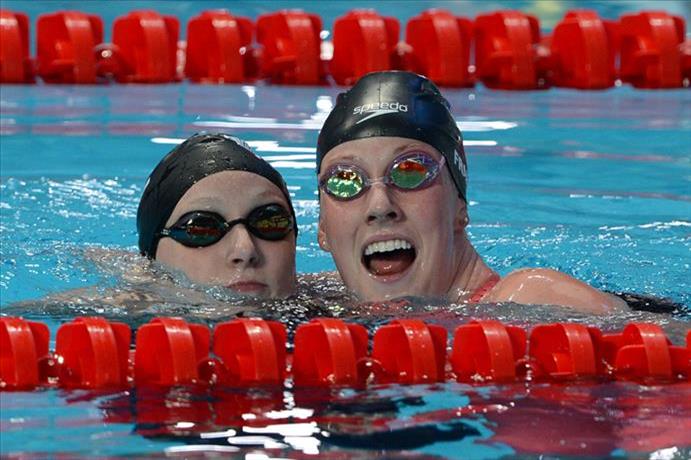 Photo credit: R-Sport / MIA Rossiya Segodnya
4) Missy Franklin Can't Dominate on Her Talent Alone
Franklin won two individual medals in Kazan, a silver and bronze, and helped her team to the gold in the 4x200m freestyle relay -- but it's a far cry from the double-gold performance that made her a household name in London and the amazing three world titles she snagged at Worlds a year later, winning the backstroke events (100m/200m) and 200m freestyle. She no doubt set a high bar for herself early in her career. Franklin has returned to her training home in Colorado this summer, reunited with coach Todd Schmitz and is now a full-time professional. Her results in Kazan show that no matter how much talent you have, you need to be at 100% top of your game to snag gold at this elite level. Can Missy find that form for Rio?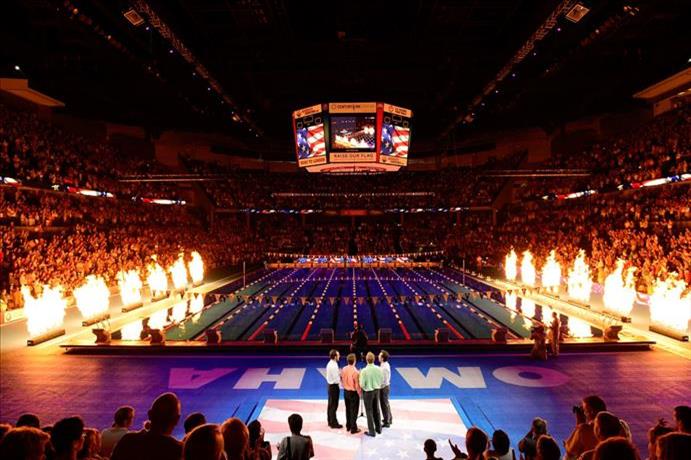 Photo credit: R-Sport / MIA Rossiya Segodnya
5) Swimming Has Become the PREMIER Olympic Sport in the U.S.
Sure, we're biased, we love the sport of swimming as the world's most popular swim shop! But we also have enough sense of Olympic history to spot trends and themes that go with it. And one of those trends has become clear over the past few years and further solidified in Kazan: swimming is clearly the Olympic sport with the most buzz, following and coverage on a regular basis in the U.S. This title used to be held by Track & Field in the 70s, 80s and early 90s. Athletes like Carl Lewis, Florence Griffith-Joyner and Michael Johnson were regularly in the headlines – and household names. But non-stop doping scandals like that of Marion Jones and the lack of an American track icon to carry the legacy has hurt the sport's standing in the U.S. The other "big three" Olympic sport loved by NBC – gymnastics – has had brief moments in the top spot. Who can forget the Magnificent Seven from Atlanta – Kerri Strug, remember her? But on a consistent basis and the fact that the greatest Olympian of all time is a swimmer, swimming has been elevated to the top spot among Olympic sports here in the U.S. NBC's coverage of both the 2013 and 2015 Swimming Worlds, as well as regular news coverage in the major papers is a great sign of the sport's strength. The New York Times has a terrific swimming beat writer in Karen Crouse, while the Wall Street Journal sent its top sports business writer Matthew Futterman to Kazan. The rise of new digital sites like SwimSwam.com shows the on-going appetite for info on the sport, while swimming's U.S. Olympic Trials have become the best pre-Olympic event among any Olympic sport. Let's hope the trajectory keeps heading upwards. Next stop: Rio 2016!