Five Haute Hats for Your Next Beach Trip
2019 Apr | By SwimOutlet.com Staff
By Deanna Boutte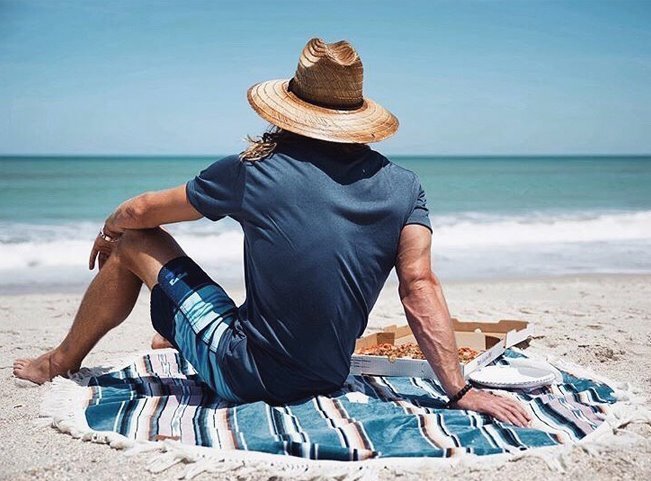 Not just a fashion statement, hats are a great form of sun protection, too. Whether boating, paddling, hiking, going to the beach or street faire, hats come in handy when you're stuck in the sun for hours. Whatever your travel plans are this summer, stay protected and look fresh in any of these trending hat styles for men and women.
The Lifeguard Hat
They may be designed to protect the heads and necks of our beach lifeguards, but they are not just meant for them; lifeguard hats have an extra-large brim to cover your neck and shoulders. The adjustable chinstrap keeps your hat in place during high winds and splash wars, not to mention, they're super trendy and all the rage at music festivals! Pro-tip: look for the lifeguard hats with an under-brim lining for maximum UPF 50+ sun protection.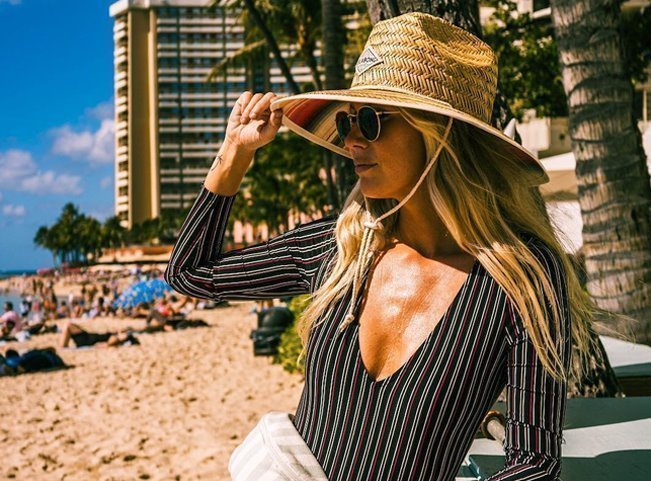 The Trucker
A favorite among paddlers and surfers alike, the Trucker Hat is a classic style and silhouette. A breathable mesh backing, the brim of a baseball cap, and enough designs to wear your personality on your forehead, the Trucker is an essential summer after summer. Bad hair day? No problem. Tired eyes? Hide them under the bring – there's nothing a Trucker hat can't fix.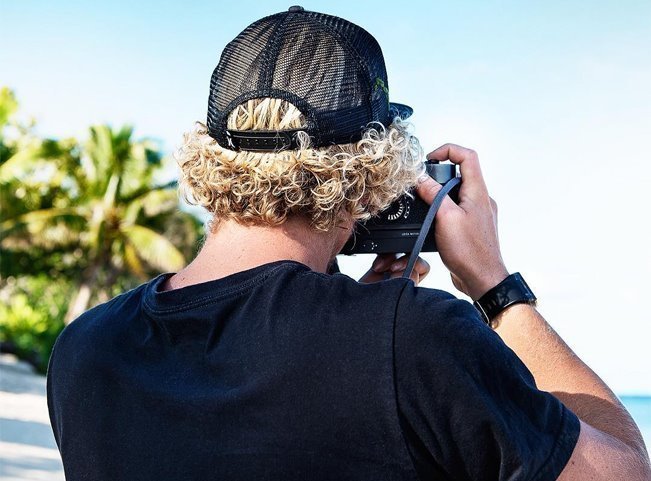 Visors
Does anyone else remember the visor fad circa 2000? Like all great trends, this one is making a comeback. Perfect for active days playing beach volleyball or girls who live and die by the messy bun, the visor gives you the flexibility to feel the wind in your hair while keeping the sun from your eyes.
The Bucket
You don't need to go on a safari trip to rock the Bucket. While many bucket hats come with utility features like UPF 50+ sun protection, water resistant fabric, crown ventilation, and a neck cape, these hats make the perfect adventure accessory from hiking and fishing to pool parties and everywhere in between.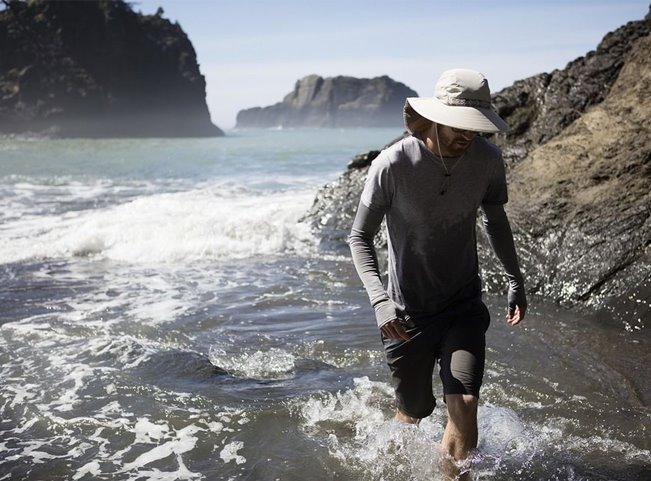 Packable, Foldable Resort Hats
Let's be honest, packing a sun hat for vacation is impractical. Big straw hats don't fit into suitcases, Fedoras lose their shape, and if you end up buying a hat on your trip, you'll end up wearing it to the airport on your way home. News flash: brands like Wallaroo and Peter Grimm make hats that are foldable, rollable, and certainly packable. More room for our swimsuits! Hats off to that!