Five Family-Friendly Beach Vacations
2019 Feb | By SwimOutlet.com Staff
There are many types of beach vacations: romantic beach trips, spring break-party beach weeks and – of course – the classic family beach vacation. And just like there are different types of holidays in the sand, there are many different towns and resorts that cater to those specific types of getaways.
So here's our list of Five Family-Friend Beach Destinations for 2019 that you should check out this year!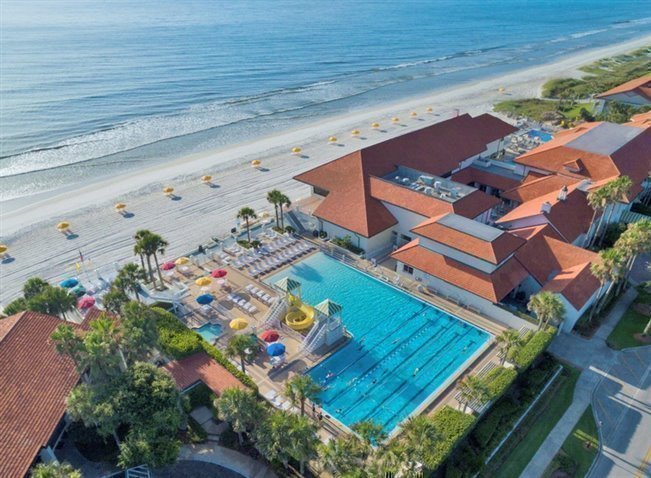 Ponte Vedra Beach, Florida
Ponte Vedra Beach is home to the PGA Tour but it has much more than just golf. In fact, this low-key beach destination in Northeast Florida about 35 minutes from Jacksonville, offers something for everyone from fine dining and great golf to kid-friendly fun and beautiful white sand beaches. The classic Ponte Vedra Inn & Club is a great place to start although there are a variety of hotel options along that stretch of beach. And don't forget to check out the family fun in St. Augustine, about 45 minutes south along the coast.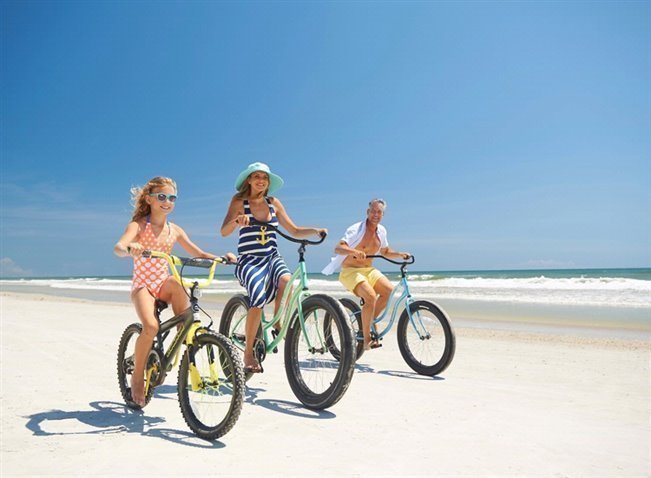 Santa Barbara, California
Rather than a small beach town to visit, Santa Barbara is a small city on the California coast known as The American Riviera, giving you lots of activities and amenities for a family holiday. While it's probably not hot enough for year-round beach tanning – you may want to check the average temperatures depending on the time of year you're going – it's certainly sunny enough all year for outdoor activities and fun. Santa Claus beach just down the road in Carpinteria is especially notable and the kids will love to see the occasional train whizzing by on the beachside tracks.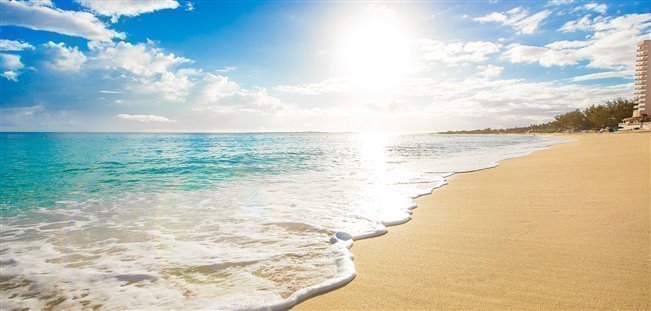 The Bahamas
The Bahamas might have gotten a lot of press recently with the Fyre Festival fiasco and subsequent documentaries but all fiascos aside, the Bahamas are a truly great family destination with resorts like Atlantis and several others across the various islands catering to kids with things to do for the entire family. And it's easier to get to the Bahamas then pretty much anywhere else in the Caribbean, so that puts it among the top of our list!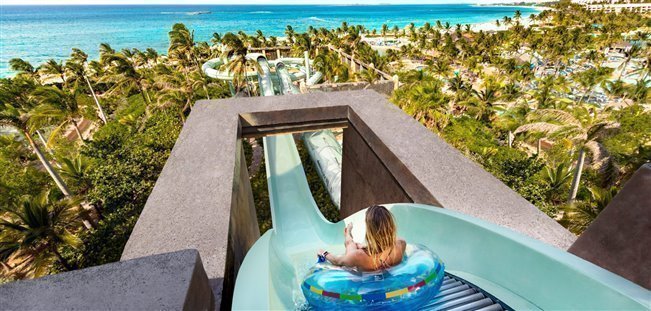 Vero Beach, Florida
Known for half a century as the spring training destination for the Brooklyn and LA Dodgers, Vero Beach may have lost the Dodgers to Arizona, but it certainly didn't lose its small beach town charm or wonderful sand and surf. Because Vero still gets influenced by the Gulf Stream, it stays relatively warmer compared to points further north. Besides the beaches, check out the restaurants at the end of Beachland Boulevard or the Saturday morning farmer's market at Humiston Park. And for the kids an outing to the Navy Seal Museum on an overcast day or after a morning in the sun is sure to bring smiles.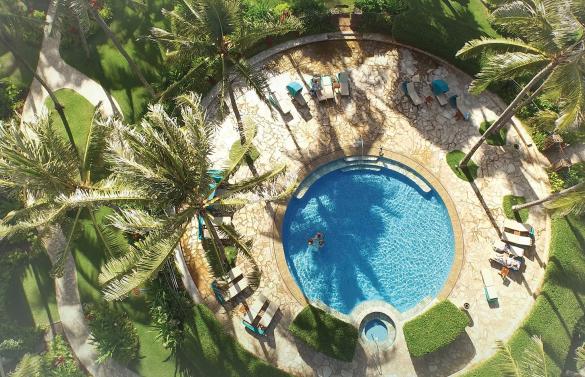 North Shore, Oahu
The north shore of Oahu doesn't have many resorts but it has gorgeous coastline and scenic beaches like Waimea Bay. Check out Turtle Bay Resort for terrific family amenities and check-out the cute downtown of Haleiwa for food. The benefit of Oahu is that day trips to Honolulu to visit Pearl Harbor, Waikiki Aquarium or hike Diamond Head are within 90 minute drive.