Creamy Green Recovery Smoothie
2017 Mar | By SwimOutlet.com Staff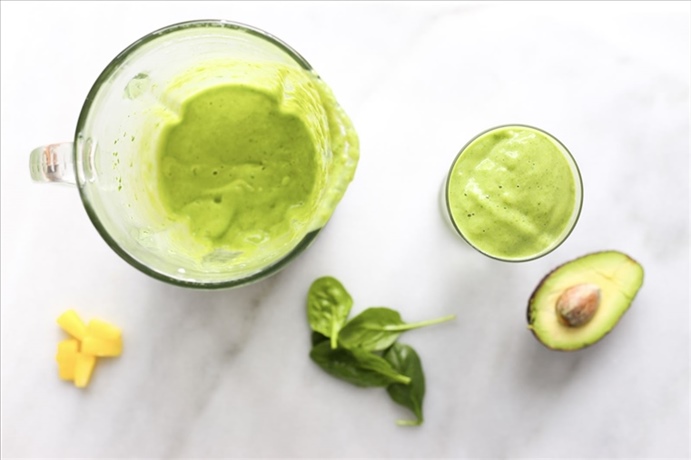 With all of the in-your-face energy drink brands and ads out there these days, it's sometimes easy to forget that water is really your best source of hydration. But what about when you need a good energy boost to aid your recovery?
Have you ever tried a recovery smoothie? Lots of people like to make morning smoothies for breakfast, but it's also good to know that they are great for after meets and post-workouts, too.
That's why we love this green monster of a smoothie so much that we wanted to share it with you. It's called the Creamy Green Smoothie and it features two of our favorite "green" veggies including spinach and avocado. This smoothie has an ideal carb-to-protein ratio for muscle recovery post-workout or meet.
It's important to try and have some banana slices on hand in your freezer to add that chunky, cold characteristic – although you can certainly use any banana lying around.
It's also key to get the spinach blended first. Combine water and spinach in blender and pulse several times just until spinach has been incorporated. Place remaining ingredients into the blender and blend until smooth. We love throwing a metal straw in there to help us to enjoy it slowly. After you've swum that hard in a race or practice you don't want that delicious goodness to disappear with just a few slurps, do you?
Ingredients

1 cup water
2 cups spinach
1 small banana, peeled, sliced, frozen
1 cup pineapple chunks, frozen
1/2 small avocado, sliced
1/2 cup Greek yogurt