Breaking Down the New 12 & Under Tech Suit Rule
2020 Jul | By SwimOutlet.com Staff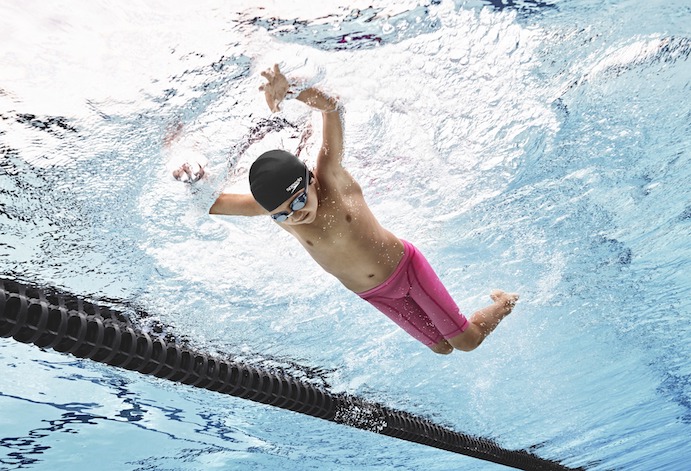 It seems like just yesterday but in September 2018, USA Swimming's rules committee responsible for age group swimming voted to ban tech suits for 12 & under swimmers at all meets (except Nationals, Olympic Trials, US Open) effective September 1, 2020.
The catalyst for this rule change was two-fold, 1) lowering the costs of participation for swimmers at younger ages with tech suits often costing anywhere from $300-$600; and 2) put the focus entirely on swimming and not what specific suit brand or suit technology can help swimmers go faster by spending more money.
It's a balance many popular sports have faced at various times in their histories when dealing with new technologies in the field of play, like the elimination of aluminum bats in pro baseball or banning of full length putters in golf recently.
The rule change followed nearly three years of interviews, studies and research done by USA Swimming and its lead consultants on the project, who spoke with various constituents on the topic including clubs, coaches, suit manufacturers, parents and LSCs (local swim committees).
The NY Times wrote an excellent story on the rule change when it was first approved, while USA Swimming has put out this detailed overview of the new rule that is quite thorough on the specifics and details. It also features lists of racing suits that are restricted under the new technical suit rule and the technical suits that have been approved for 12 & unders.

Visit our own 12 & Under Tech Suit Rule Information Page for full description and details.

We also have our own FAQ section below.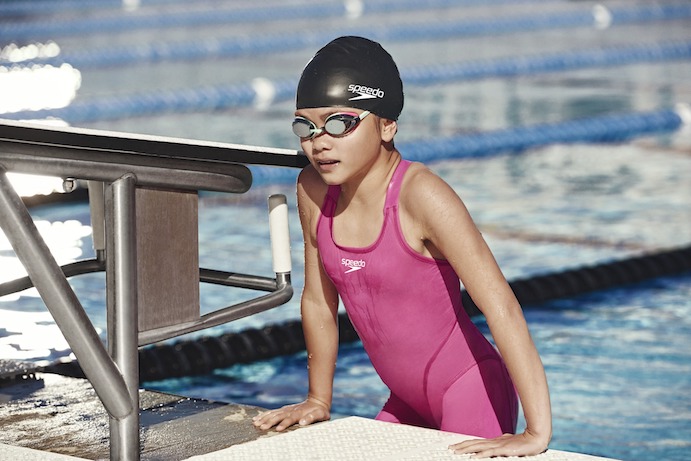 So what suits are actually banned?
The biggest distinguishing feature of a high-end tech suit is how the fabric is joined together at the seams. Any taped or bonded fabric is considered a tech suit and not allowed in meets for 12 & under swimmers. In addition, any woven fabric that extends beyond the hips will not be allowed and any knit fabric extending beyond the knees will not be allowed.
For many years, FINA has been approving high-end tech suits with an official FINA mark on the suits in order to distinguish legal racing suits ever since the days of polyurethane suits, which were banned over a decade ago for their added buoyancy and last used at the 2009 World Championships. This FINA-approved tech suit mark will now be the sign that a suit is not allowed for 12 & under swimmers.
The complicating factor is that a few (though not many) suits have been approved by FINA for elite competition and have received a FINA official mark but are not part of the definition of a tech suit. These suits will now feature a green check mark designated by USA Swimming thereby overriding the FINA mark as the definition of an elite tech suit.
At SwimOutlet.com, we have set up special product categories highlighting racing suits compliant for 12 & unders, so you can see all the eligible suits with one simple click:
12 & Under Male Eligible Racing Suits
12 & Under Female Eligible Racing Suits
In addition, all suits that are meant for racing and compliant for 12 & under age group at meets will be marked with an orange logo on the product image and clearly highlighted within the product description text.
And lastly, if you're unsure of whether the suit is compliant or not, you can always contact SwimOutlet.com Customer Service to assist with your purchase! 
Happy racing!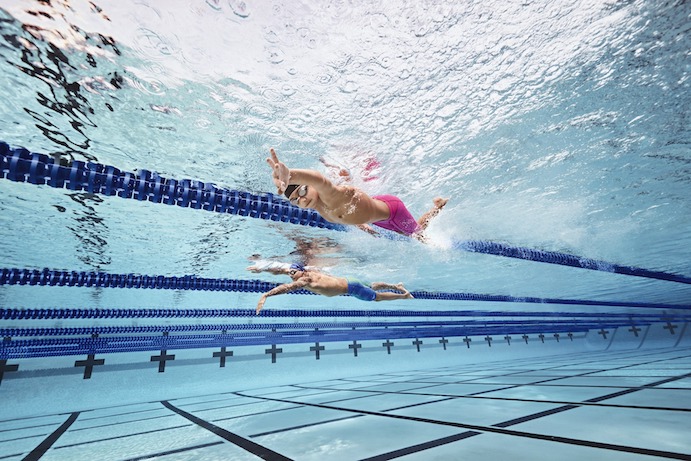 FAQ: USA Swimming's Tech Suit Ban for 12-and-Unders
At the USA Swimming 2018 Annual Meeting, the governing body's committee for age group swimming took the decision to add in a new rule restricting the use of tech suits for age group swimmers 12 & under that will take effect September 1, 2020.
Exceptions to this rule will be made for swimmers competing at national events including Junior Nationals, US Open, U.S. Nationals and Olympic Trials.
Here's our own quick at-a-glance SwimOutlet.com Q&A about the new rule.
Q: What specifically is being banned?
A: For the purposes of this new rule, there are two technical aspects to look at which define a "tech suit" -- the seams and the fabric. A technical suit is defined as any suit with bonded or taped seams (regardless of fabric or silhouette) and are banned. Also in this ban is any suit with woven fabric that extends below the hips. A knit fabric suit is permitted provided it doesn't extend below the knees.
Q: Who will be banned from wearing it?
A: Any 12 & under age group swimmer will be banned from wearing such a suit at any sanctioned, approved or observed meet except Nationals which includes Junior Nationals, US Open, National Championships or Olympic Trials.
Q: When will this go into effect?
A: In order for all of the appropriate constituents to be fully informed and prepared for this new rule to be put in place, USA Swimming announced the effective date as September 1, 2020, which is almost two full years from the date of the formal rule change decision in order to prepare for the 12 & under tech suit ban. This period allowed officials to work through the important issue of how to effectively and properly enforce the rule at swim meets, while manufacturers were able to prepare to properly label and develop suits as needed.
Q: Why was this rule change proposed?
A:  Initially, the impetus for the rule change proposal was to limit the use of tech suits at a young age due to the increasing suit cost thereby helping to manage the costs of participation for families with kids swimming. However, during the course of the research on youth tech suits, other discussions emerged to ban tech suits in younger swimmers notably its potential negative impact on swimmer development and the chance for this rule to help curb the "arms race" mentality of parents spending whatever it takes for their kids to swim faster.
Q: How can consumers identify tech suits that are banned?
A: The primary identifier is that any suit with an official FINA logo will be considered a tech suit and banned from being worn by a 12-and-under at meets. There are a handful of suits on the market today that have an official FINA logo, but are not considered tech suits under the definition being used in the new rule. These suits will be identified with a visual mark developed by USA Swimming that allows them to be worn at meets with the check mark placed to the left or right of the FINA logo on the suit.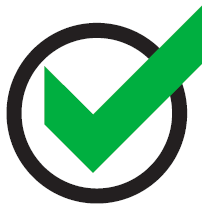 Q: How do we know what suits are compliant with the rules when we are shopping for 12 & under suits at SwimOutlet.com? 
A: SwimOutlet.com will post an orange "12 & Under Eligible" logo on suits that are made for racing and allowed to be worn in meets by 12 & under age group. In addition, product descriptions under the product image will highlight racing suits compliant with the 12 & under rules. Lastly, and perhaps most useful, are the 12 & Under Race Suit Category that has been created for both females and males to allow customers to view all the eligible suits at a glance! All training suits are of course compliant as they are not made with bonded or taped seams.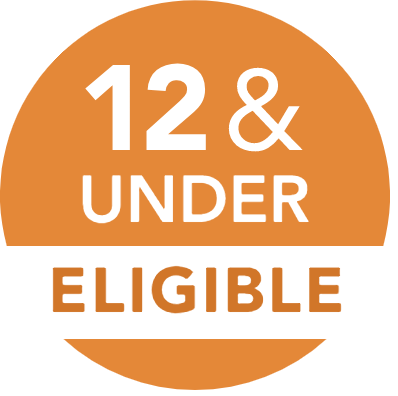 Q: What do I do if I have an older suit that is eligible for 12 & under meet, but features a FINA approved logo and doesn't have the Green Check Mark next to it yet?
A: This will only affect a tiny fraction of suits going forward but USA Swimming recognizes there will be some transition time and will require you to follow these steps before racing:
  1. Find the list of qualified suits on USA Swimming's website. Confirm your suit is on there.
  2. Swimmer or coach takes the suit to the meet referee prior to the start of the meet.
  3. The tag on the suit has the name of the suit on it and the referee can compare with the list on the website.
  4. Referee uses a green Sharpie and places an "X" over the FINA-approval logo.
  5. It is up to the swimmer and/or coach to have this approved prior to them swimming the race.  If the suit has not been reviewed and marked prior to the start of the meet the athlete could be disqualified if they swim in that suit.

Q: Is there a return policy on suits?
A: These suits are subject to our standard policy. SwimOutlet.com will return an unused tech suit, with all tags attached for up to 30 days after purchase. If you have questions about returns please contact us.