8 Stocking Stuffers for the Surfer
2019 Dec | By SwimOutlet.com Staff
by Deanna Boutte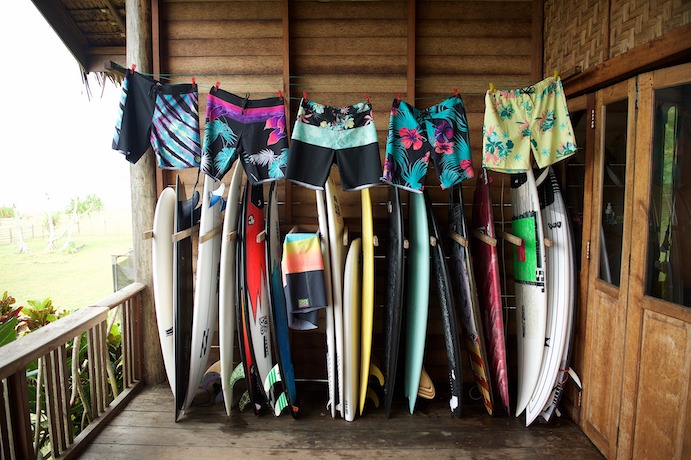 Surprise your friends and family with gifts that inspire them to take on big waves! Buying

gifts for a surfer, whether beginner or experienced, can be complicated. Especially if you don't know what style board they ride or their preferred conditions. Wetsuits and surfboards can be expensive, so we've curated a list of awesome, affordable stocking stuffers, any surfer would be happy to receive.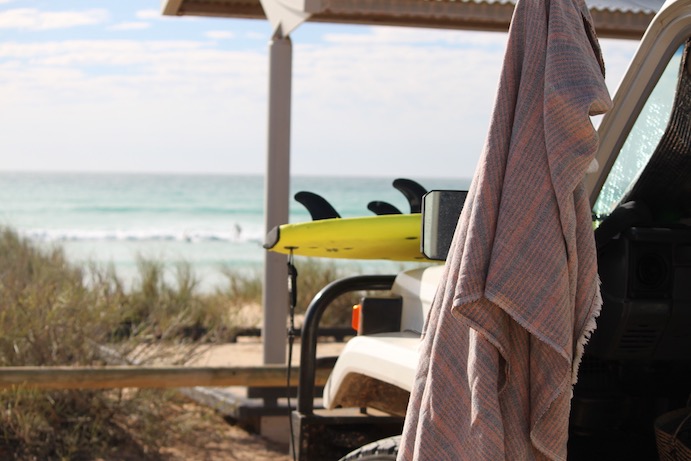 Turkish Towel
All it takes is one really nice Turkish towel to make your surfer realize they've wanted one of these all along. Made with soft terry loops on one side and pure flatweave on the other, the Layday Sugarloop Double Loomed Travel Towel is ideal for drying off, laying down on the beach, or travel. Plus, its eco-friendly with all Layday Towel packaging is designed to be re-used. A recyclable, gusseted, drawstring Layday™ Carrykit - made from super durable Tyvek ® - is wrapped around every travel towel.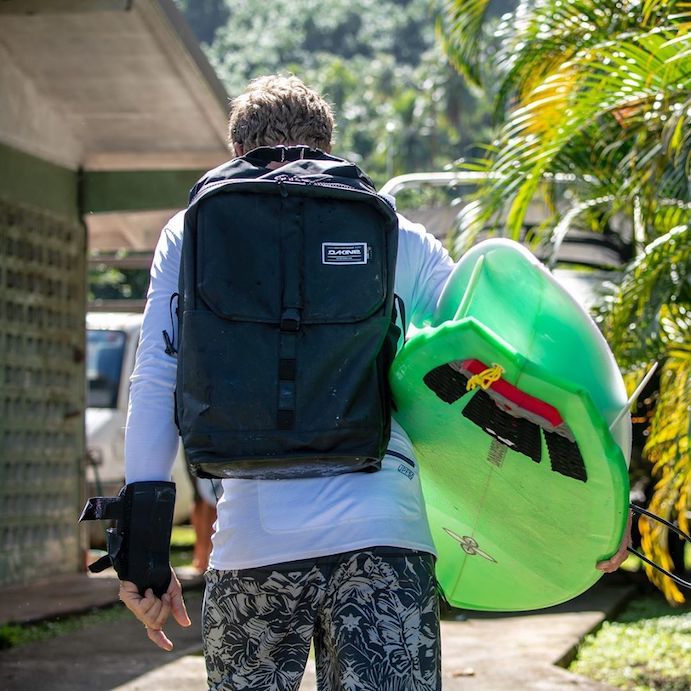 Wet/Dry Bag
No one likes to get their dry things wet - especially dry electronics. A wet/dry bag is a handy resource for the surfer who is always on the go. The Dakine Cyclone 32L Wet/Dry Backpack features a special pocket designed to keep moisture separate from other compartments allowing surfers to move from surf to school to street with ease. This backpack also features a laptop sleeve and a fleece-lined sunglasses pocket, perfect for surfers, swimmers, and students of all kinds!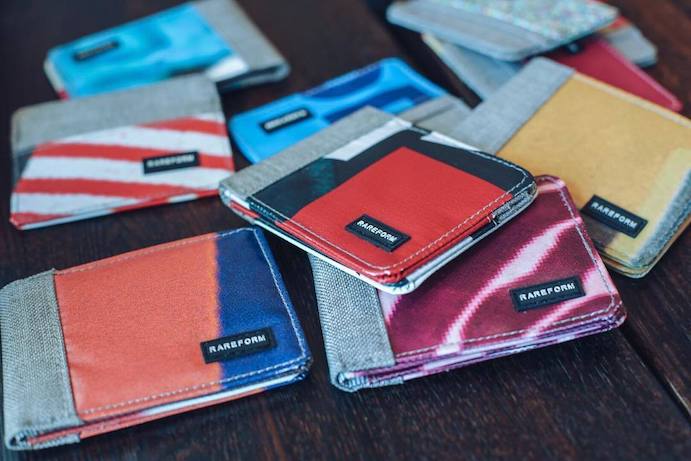 Wallets
Surfers will love the sustainability behind Rareform Wallets. The brand uses old billboard signs that otherwise would end up in landfills to create one-of-a-kind wallets. Each wallet is fully lined and features a two-tone construction. Rareform also makes coin pouches, surfboard bags, and paddle bags in case you want to go the extra mile this holiday season! 
Tide Watch
For that extra special surfer, put a tide watch in their stocking and watch their faces light up when they see it. Tide watches show current conditions and help predict future tides based on preprogrammed locations. The Rip Curl Rifles Tide Watch is depth tested up to 100 meters and has a versatile, detailed display. Not to mention, it also comes with the basics: an alarm, stopwatch, and countdown timer.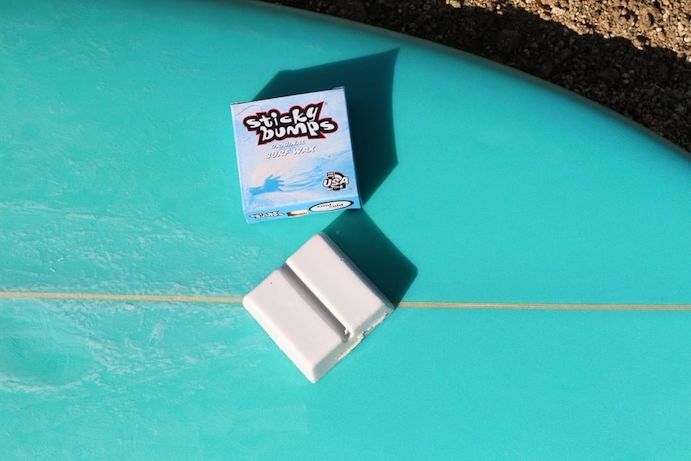 Wax
One thing surfers cannot have enough of is wax. The Sticky Bumps Day Glo Wax is inexpensive, highly rated, and made from natural organic ingredients. Any surfer would be happy to pull this out of their stocking!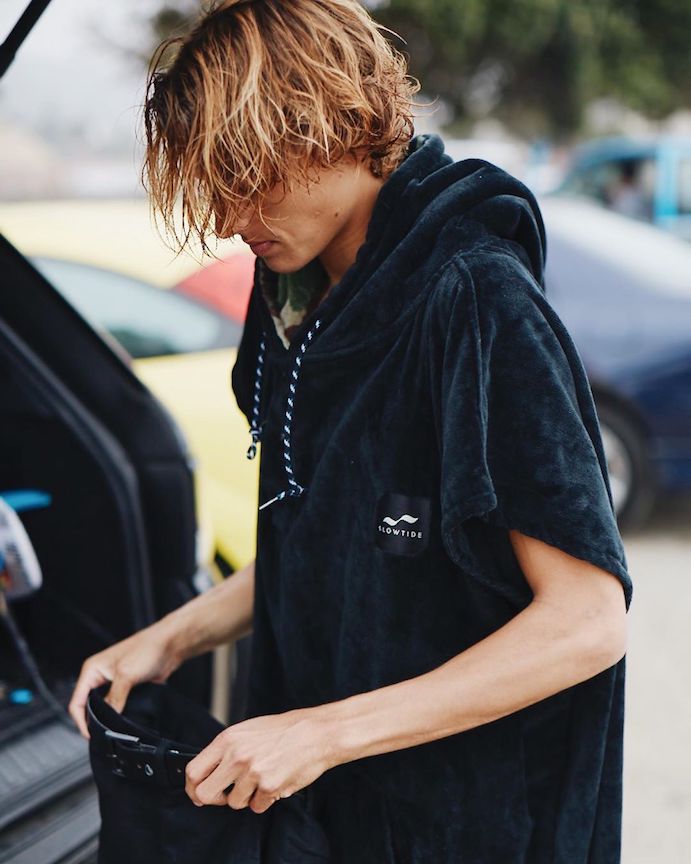 Changing Pancho
The Slowtide The Digs Changing Poncho is one of those gifts you don't realize you need until you finally get one! After surfing, the last you want to do is hang around in your cold wetsuit or wet swimsuit so a changing towel acts as a portable dressing room to get you out of wet clothes and into something dry. 

Hats
Whether it's cold out or you just want to hide bad hair days, hats always make a great gift. A safari hat is perfect for sunny days, while a beanie might be better for cooler temperatures. Either way, surfers know and love these brands and will be sure to bring their hat with them on their next surf trip. Original, no. Useful and practical, 100%!


Surf Leash
Every surfer needs a surf leash. If the surfer on your list has more than one board, he or she will need more than one leash. Even if your surfer has leashes for every board, a backup leash is always a good idea in case you are out and about when a leash breaks. The Creatures Pro 6' Surfboard Leash is a solid recommendation for medium waves and high performance.