5 Things to Look for at 2018 Summer Nationals
2018 Jul | By SwimOutlet.com Staff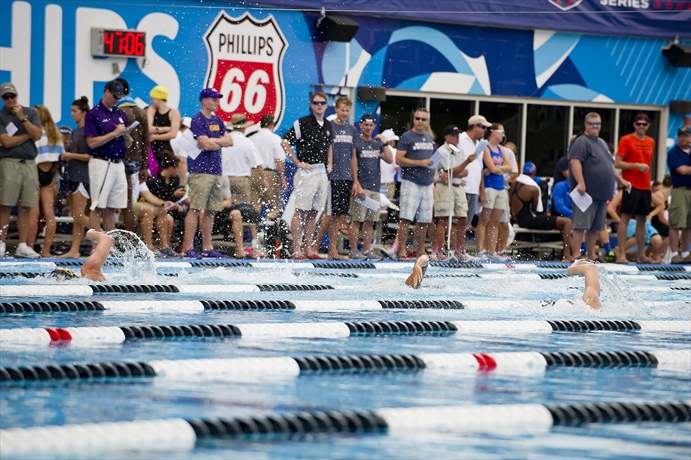 The even years in the middle of the Olympic quadrennial are typically considered the quietest years at the international level for American swimmers. Athletes are still two years away from the next Olympics with no long course World Championships to train and prepare for.
And unlike the European and Australian swimmers who have major events like the European Championships and Commonwealth Games this year, the Pan Pacific Championships in August just don't pack that same punch in terms of visibility and gravitas.
USA Swimming has in turn looked to put more emphasis on their Summer Nationals this year with the 2018 Phillips 66 National Championships acting as the qualifier for both next month's Pan Pacs and the 2019 World Championships in Gwangju, South Korea. That means any swimmer who wants to get a World Championship event under their belt before Tokyo 2020 will be gunning for it in Irvine in July.
So here are five things to watch at Nationals when top swimmers descend on Irvine from July 25-29.
1) Will a trio of veterans make a big comeback?
Ryan Lochte, Matt Grevers and Missy Franklin all have their own comeback scores to settle. For Lochte, 2017 was the first time he missed out on a major international event (Worlds or Olympics) since 2003, as a result of the suspension he incurred for shenanigans at the 2016 Rio Games. Married and a father now, Lochte will be looking to get back on the Worlds team before Tokyo to keep him fit and motivated. Grevers already began his comeback last year. After disappointing swims at Trials kept him off the 2016 Olympic team, Grevers came back better then ever in 2017 nabbing a medal at World Championships; now he looks to continue his road back. Franklin missed a national championship meet last summer for the first time in eight years, taking a year off from competition before changing training venues and returning to international action this summer. After failing to win an individual medal in Rio, will her road to Olympic redemption start in Irvine? Franklin will be only swimming in the 100m and 200m freestyle, skipping her signature backstroke events.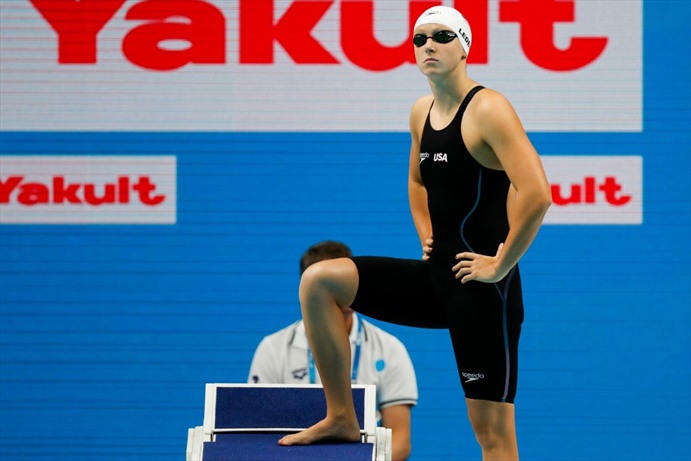 2) Which newcomer will break through?

Nationals are about crowning national champions, of course, but they are also one of the best windows to identify new talent. With these Nationals acting as Pan Pac and 2019 Worlds qualifiers there will be several young athletes gunning to make their first Worlds. It's hard to believe Michael Andrew could still be labeled with a "newcomer" tag. He's been a pro for five years and has won a world title in short course but he's only 19 and still gunning for his first major senior long course meet.  Reece Whitley is a huge breaststroke talent – literally at 6'8" – and will be one to watch this month before starting as a freshman at Cal this fall.  It will be interesting to see if the Walsh sisters, Alex and Gretchen, are ready for primetime. They have been making waves and setting age group records out of Nashville Aquatic Club the past two years. Or perhaps a name we have never heard before will shine through at Woollett Aquatics Center.
3) How will Ledecky continue her preparations for a massive medal haul in Tokyo?

Katie Ledecky won four individuals golds at the 2015 World Championships (200m, 400m, 800m, 1500m freestyle) but fell one short last year in Budapest when she was beaten in the 200m freestyle and settled for silver.  With the women's 1500m freestyle added to the Olympic program for the first time in Tokyo, Ledecky will have the opportunity to capture the same quadruple, plus grab relay hardware for a huge medal haul. At nationals this month, Ledecky will most likely skip the 1500m and push hard for a top time in the 100m freestyle to earn a relay spot. That might put her on course for another medal opportunity down the road in Tokyo -- and force her to earn a spot for Worlds in the 1500m at next month's Pan Pacs.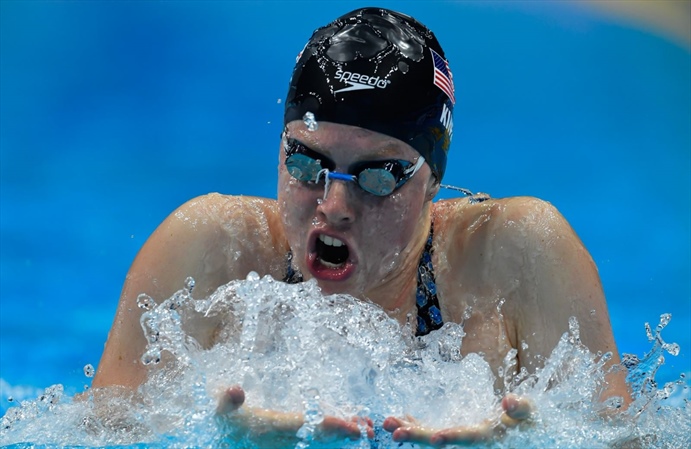 4) Can Americans swim any season's best times?
Only Ledecky, Lilly King (50m breaststroke) and Chase Kalisz (400m IM) have clocked the best times in the world this year for the U.S. With Pan Pacs and Europeans taking place indoors at world class pools in Glasgow, Scotland and the Tokyo International Swimming Center in August, it will be interesting to see if Americans can set some more world best times in Irvine in advance of those major international competitions. We're betting we'll see a few…

5) Will we hear any murmurings of a Phelps comeback?

We don't care how many times Michael Phelps says he's done competing, big events always bring out some sort of chit-chat, rumors and talk – even if it's unsubstantiated. It was the 2013 World Championships after the London Games where Phelps realized he missed swimming so much that he plotted his eventual return. Whether it's talk heard on deck of him training or just other athletes commenting that Phelps isn't done, those rumblings might just be heard at these Nationals more than anywhere else this year.
Full 2018 Phillips 66 National Championships TV Schedule