3-time Gold Medalist Rebecca Soni Talks Yoga
2020 Nov | By SwimOutlet.com Staff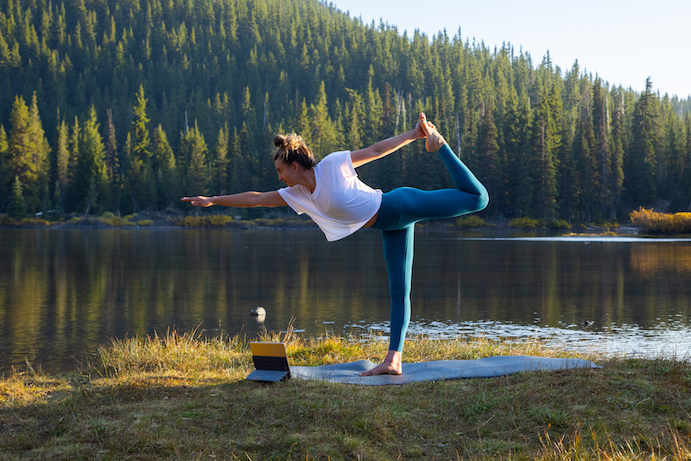 Rebecca Soni is a 3-time Olympic gold medalist who retired in 2013 after winning back-to-back gold medals in the 200m breaststroke at the Beijing and London Games. Today she is an entrepreneur with her own business, an avid yogi and outdoor lover who makes her home in Bend, Oregon. We caught up with the former World Record holder to talk yoga and more!

Q: Tell us about when and why you first started your yoga practice? 
RS: I first started doing yoga as a way to de-stress from my full-time training schedule, and to stretch and keep my body active during the time between practices. It soon became a regular part of my training routine.
Q: For you, what were the most beneficial aspects of yoga?
RS: Body awareness, connection to the breath, awareness of thoughts, and also physical release of tensions. It really helps you build strength and muscular stability for athletes that often have overworked bodies.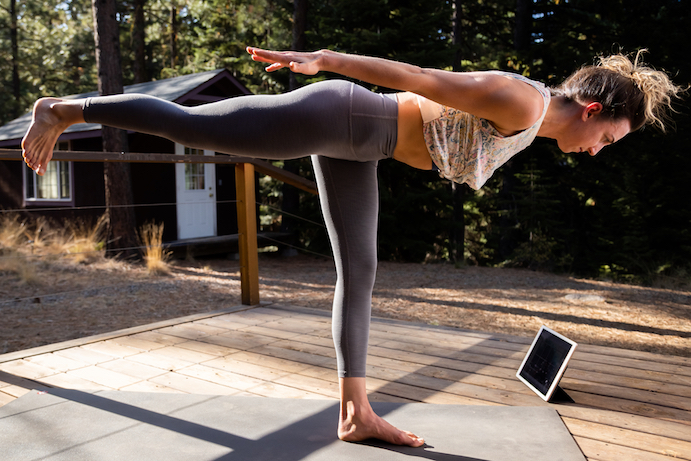 Q: Did you notice benefits to your swimming right away or within a short time?
RS: I noticed an immediate benefit, both to my swimming and my overall way of showing up emotionally. I felt a peacefulness that I didn't find anywhere else. That was maybe the most important thing of all.
Q: Now that you are retired from competition and focus on other things, what is the most important thing about your yoga practice?
RS: The grounding that it gives me each morning. I mostly practice at home on my own and it's become much more of a spiritual connection to my body and breath, than a physical workout. It also helps me feel good throughout the day by loosening up my body, especially my hips and back, as I alternate from sitting at a computer working to hitting the trails running. It supports me mentally and physically.
Q: Do you think yoga would benefit most elite and competitive swimmers?
RS: Yes, absolutely - I found myself to be a better athlete because I could tune into my body in a whole new way that I might not have been thinking about before yoga. It's great for cross-training and these days with online streaming options like Practyce you can do it in your own home if you're limited on time with all your training and races.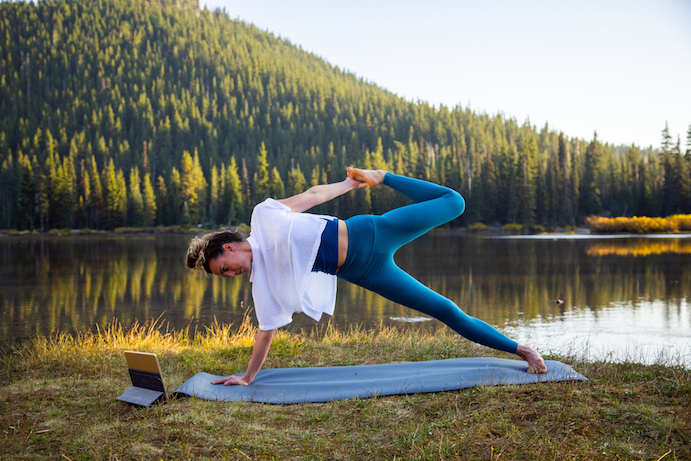 Q: What kind of yoga do you like best?
RS: Depends on my mood and desired outcome! Sometimes it's a flow to get my muscles loosened up. Sometimes it is Ashtanga, when I really have some energy to burn. Or other times, yin to wind down. Still other times, Kundalini to connect to my inner source of power. 
Q: You are setting up your own home yoga studio in your backyard, what are some fun or special things you want to have in that space to make it unique? 
RS: Yes! I call it my yoga shed! I have all my yoga props in there - finally getting all the blocks and bolsters available is really nice to have accessible. Mostly, it's great to have a dedicated space where other distractions are kept away and I can really tune into my practice. If you listen quietly -- you can even hear the creek running through the backyard!