10 Reasons Why Swimmers Love Spring
2017 Mar | By SwimOutlet.com Staff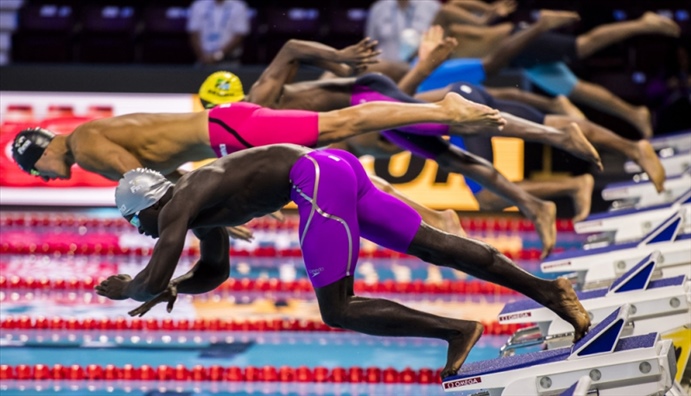 The days are getting longer and the nights are getting warmer, which can only mean one thing-- spring is here to stay. As swimmers, we love when the temperatures begin to heat up, for obvious reasons. Because who actually enjoys swimming in the winter? Hint: no one.
Spring in particular is one of our favorite seasons when we're hitting the pool around the clock, year around. It's a breath of fresh air after months of a frostbitten pool deck. But weather aside, swimming in the spring is just more fun.
Incase we don't have you completely convinced to dive in, here are ten reasons why swimmers love spring, in no particular order.
1) We get to trade out our parkas and wool socks for flip-flops (hallelujah).
2) Diving in to the water actually feels refreshing.
3) The SwimOutlet.com annual Tech Suit Review comes out in March (and everyone loves that, right?).
4) High school swimming starts back up-- which is basically just an excuse to get out of class early for swim meets.
5) We start to get our tans back, even through the SPF 45.
6) Long course season: also known as less opportunities for coach to yell at you.
7) New swimsuit prints and styles are released-- shopping, anyone?
8) The temperatures outside are actually warmer than the temperatures in the pool (finally).
9) It stays lighter, longer, so we don't have to swim in the dark (win!).
10) Spring swim lessons start up, which means more people are enjoying the sport that we love!