Understanding Running Belts and Pouches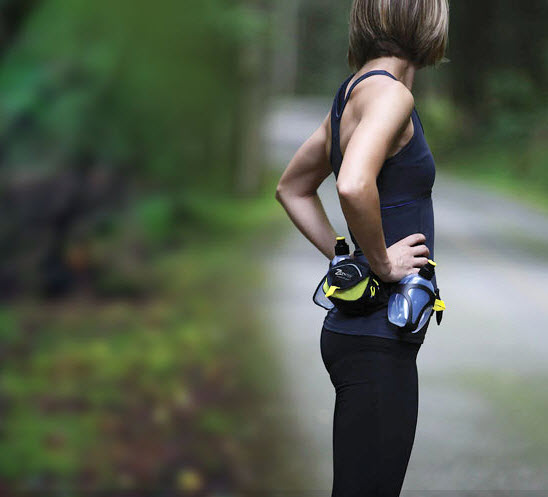 Although running apparel can come equipped with pockets, not all running apparel will give you enough room to store your essentials. Luckily, there are great running accessories available to carry all of your running necessities such as energy gels, MP3 player, race number, and hydration. In this guide, you'll learn about running belts and pouches and how to choose the perfect one to enhance your workout.
Running Belts
If you like to participate in marathons, a running belt is ideal. Also great for everyday running, run belts typically hold a minimal amount of essentials to provide a lightweight, bounce-free ride. The storage pouch can expand to hold your most important items while allowing you to attach your race number to the belt material. Securing your race number to your belt provides a greater comfort and saves you from poking small holes in your apparel. Here are a few convenient features to look for in a running belt:
Quick-release buckle for fast removal.
Reflective accents for running in dark lighting.
Dividers for organizing your items.
Adjustability for a customized fit.
Highly expandable pocket to store more essentials.
Don't be reluctant when you see the slim design of running belts. As previously mentioned, running belts greatly expand to fit some larger items as well.
Running Pouches
Running pouches, or running packs, hold more items than running belts. Best used in long-distance races, running pouches come in a variety of sizes ranging from small to large, where the large sizes are often comparable to a sleek fanny pack. Some running packs have convenient belt loops for securing multiple water bottles. If you run long distances or need to carry a significant amount of items, a running pouch is more suitable than a typical, ultra-slim running belt.
Nearby Necessities
You can have a more enjoyable, comfortable run when you wear a running belt or pouch. Although you may be tempted to simply hold your MP3 player or car key in your hands, running pouches and belts simplify your run so you can focus on the path ahead of you. Before purchasing a running belt or pouch, it's important to assess your workout conditions to find the perfect type of running accessory for you.