The Synchronized Swimming Bucket List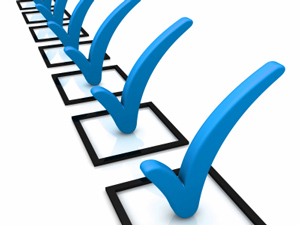 Although you love synchro, you might think to yourself one day, "I just want to drop this nose clip to the bottom of the pool and never swim upside-down again."
There comes a time in every synchro swimmer's career when you realize the time to retire has come. Physical wear and tear from all those repetitive movements like eggbeater and sculling can start to put a damper on your love of the sport; maybe you feel like you've accomplished all your goals or reached a plateau in your performance. Whatever the reason for gracefully bowing out, you can still come away feeling satisfied and enriched for having participated.
But before you throw in the towel for good, there are a few things every synchro swimmer deserves to experience:
1. Choreograph
Nothing will give you a feeling of ownership over your routine like writing it yourself (with collaboration from your fellow swimmers, of course—it is a team sport!).
Participating in the choreography phase of your routine's development reveals a whole new dimension of synchro. It allows you to explore your creative side, apply your interpretations of music, and tests your capacity for teamwork.
And when you finally perform the compete routine in front of the judges, the experience will be even more of a thrill.
2. Swim in a Water Show
Water shows are a great reminder of why you started swimming in the first place—you love performing with your team and being creative at the same time! Forget about the nerves of competition: If you don't want to stay underwater, make the hybrid shorter; if you want to wear a mermaid tail, then by all means, suit up!
If your club doesn't do shows regularly, or if your budget is limited, organize an informal water show or exhibition. It's an experience that shouldn't be missed!
3. Travel
Synchronized swimming is an international sport, and competing in another country is an exciting experience. You might think that you have to be at the top level to compete internationally, but many countries host open competitions, like the very popular Swiss or Rome Opens. If the national team isn't already planning on attending these events, there's a possibility your club team could enter.
Opens are some of the most enjoyable competitions on the synchro circuit, and almost every country that has a synchro team holds one. They are also a great way to experience another country's culture since the local synchro team can give you the inside scoop on touring around.
Meeting other synchro swimmers from halfway around the planet also gives you a sense of global connection—even though you come from very different backgrounds, you all share the love of the same sport.
4. Swim a Solo
In a sport where conformity is king, swimming a solo is a great way to feature your skills and abilities. It will also give you more freedom to decide the routine music, the theme, and the style of your competition suit.
Solos stress you out? You don't have to compete at the highest level of competition to feel proud of yourself for having done one. Just pick a local meet and compete for the experience and for fun.
Still too stressful? Swim a solo in your club's water show.
5. Help & Inspire Younger Swimmers
Helping the younger members of your club, or little synchro swimmers anywhere, gives you the chance to see someone improve because of your help. It's a gratifying experience, which is why so many athletes end up as life-long coaches.
Being a role model is a part of the job of an experienced synchro swimmer. Take some time (synchro related or not) to pay special attention to the swimmers that admire you. Just a little of your time can make a lasting impression on a young athlete long after you've gone.
Throwing in the Towel
So when the expression "throwing in the towel" has a more literal meaning for you, take a look back on what you've done and where synchro has taken you. Ending a satisfying career should feel more like retiring—not quitting—and checking a few things off the bucket list will ensure that you always look back fondly on your days as a synchronized swimmer.