How to Run a Successful Team Fitting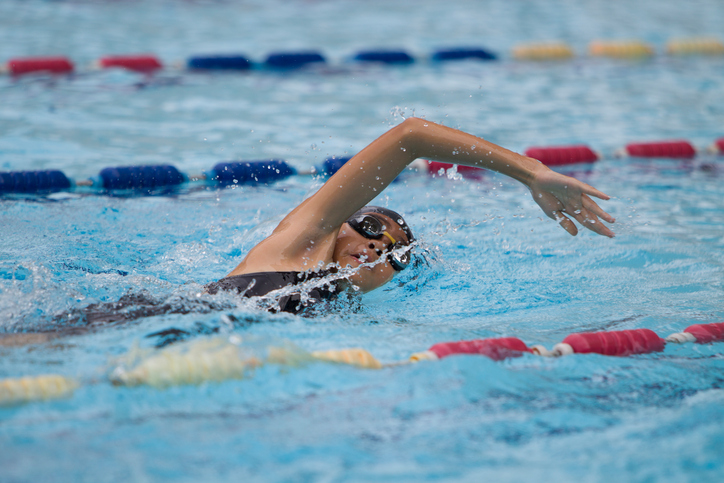 Congratulations, you have chosen a great team suit! Now you have to ensure your swimmers order the right suit size for to be ready for the season. The best way to do that is host a fitting at the beginning of the swim season.  With the help of the Swimoutlet.com Team Division, your team can run its own fitting!  Break out your tape measures and check out the easy steps below to make it happen!
How to host a team fitting?
If you follow the steps below, you will have a great team fitting session:
Pick a team suit. Take a look as Swimoutlet.com Team Suits page for inspiration.
Pick a day and time for your fitting.
Schedule parent volunteers.
Make sure you have your Fit Kit Essentials:
Measuring Tapes
Basic Sizing Information flyers
Size Cards for swimmer to write their sizing information/ pencils
Organization system to store suits by size
Tips for Success
Volunteers
Your parents are great volunteers for fittings. This will give them the chance to meet the kids on the team and direct younger swimmers towards getting the correct fit. Most seasoned swim parents have purchased team suits and have gone through a fitting process already; they can help guide the fitting as well as help new parents looking to gain hours. The actual number of volunteers needed will depend on the number of swimmers on your team. Here are some numbers to give you an idea:
| Swimmers | Volunteers |
| --- | --- |
| 50-150 | 2-3 |
| 150-200 | 3-4 |
| 200+ | 5+ |
Supplies
You will want to make sure you have the following items on deck:
Measuring tapes--To help with making sure swimmers know what their correct measurements are.
Pens--Swimmers need to write their sizes down
Size cards--3"x2" (business card size) that contain the following information:   
Team Name
Suit Size
Team URL to your Swimoutlet.com Team Store

Organization System
One of the hardest parts is keeping track of the different sizes. If you have a small team, it will be easy to keep track of the various sizes. For larger teams, it may require some ingenuity and organization. Here are some organization tips:
Hangers--Use painters tape to flag the hangers with the sizes
Clothing Pins--Write the sizes on the clothing pin and attach to the suit
Bags--Use numbered mesh bags to organize the sizes
Bins--Bring in some storage bins (shoe boxes) and label with painters tape
The fitting will run smoother if everything is clearly labeled and easy to locate.
Fitting 101
Typically teams order two styles for their Sizing Kit: One in a female style and one in a male style consisting of 1 suit in each size ranging from 22-38. This works especially well if you have a smaller team.
If your team is larger, or has more swimmers just out to learn to swim, you may want to order extra suits in smaller sizes. When Swimoutlet.com heads to a deck fitting we make sure we have at least 2-3 of the following of sizes on hand: 24, 26, and 28 in both boys and girls. This allows you to fit more swimmers at once.
Suit Fittings Basics
Male--To fit a male suit, simply take their waist measurement and that will be their suit size. If they have a waist measurement of 25", then the suit they would want to try would be a size 26. Jammers are not meant to be loose like board shorts or swim trunks. The fit is meant to be flush with the skin and tighter in the thighs.
Female--Fitting a female suit can be a bit trickier. Swimoutlet.com recommends going based of the bust measurement. Measure around the across the chest under the bust. If their measurement is 26" then their suit size is a 26. For girls it is important to do the strap test. This will help you recognize if the suit is too big or small. You want to be able to fit two fingers between the strap and the shoulder, any more it is to loose any less it is to tight.
Make it Fun!
Many teams host BBQs, team potlucks or dual meets around a team fitting.  This encourages people to show up, get fitted and bond with their team!
Hosting your own fitting ensures all your team has the gear they need to race and train during the season. If you want to offer custom warm ups, or parkas, include them in your fitting too! Make it a one-stop shop and fun for everyone, and you will have a great season!