How to Put on Swim Fins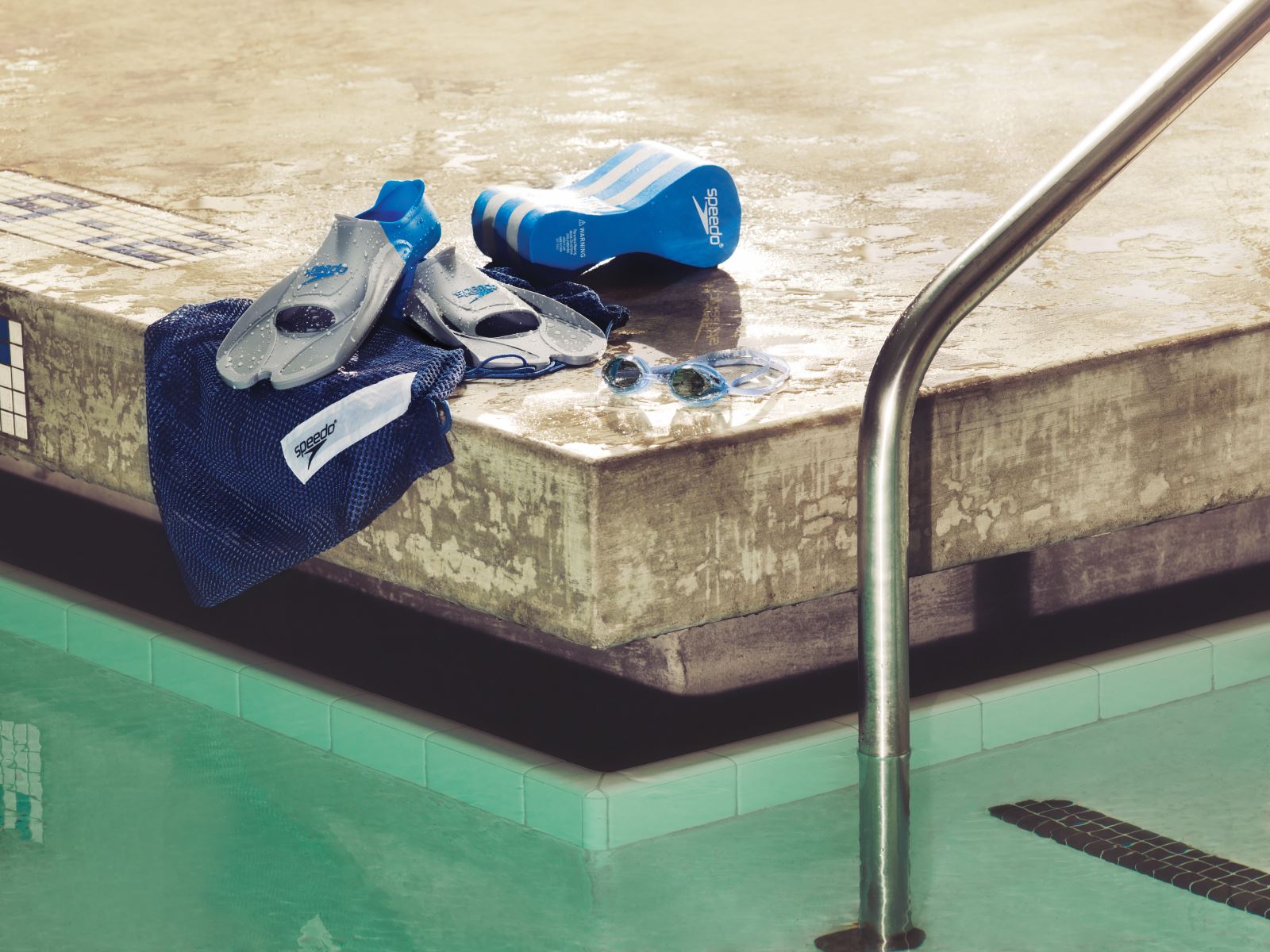 Fins are a great piece of gear for swimmers; whether they're used for endurance training, speed play, or just having fun in the water, swim fins give everyone a chance to move through water a little bit more like a fish. But however graceful you feel once you're wearing them, fins can be a little awkward to put on. The following tips will help you wear your fins safely, comfortably, and effectively.
Put Fins on in the Water
Swim fins are designed to be worn only in the water. It's quite awkward to walk in fins, and wearing them on the pool deck can actually damage them, as the flexible rubber will break if significantly bent. Avoid walking in your swim fins at all costs, and put on your swim fins while sitting on the side of the pool, standing in the shallow end, or hanging on to the wall.
Consider Wearing Socks
If you get blisters from wearing fins, you may want to consider wearing a pair of either regular athletic socks or specialty "fin socks". Fin socks are designed specifically to fit under fins and reduce the amount of rubber-on-skin contact. This prevents chafing during long kicking or swim sets. Since they're designed for the water, fin socks can handle many hours of use. So put them on — also in the water to avoid damaging them — before putting on your fins.
Adjust the Heel
If your swim fins have a closed heel — also known as "full foot" fins — hold the back of the heel and slide your feet into the foot pocket; toes first. Run your finger around the edge of the foot opening to make sure the rubber isn't folded over. Your heel should be fully encased. If it's only partially inserted, the fin may slide off while you swim.
If you have an open heel fin with adjustable straps, hold the heel strap and slide your feet in toes first. Adjust the strap (if needed) for a snug fit. Don't make it so tight that your feet are uncomfortable, but it should be secure enough for the fin to stay on once you start kicking and pushing off walls.
Fin Size Matters
Since fins need to be big enough for your feet but tight enough to stay on as you swim, having the right fin size is important. A little too big and your fins will fall off as you swim, but a little too small and your feet will blister and cramp. Putting on fins that are too small is also a challenge in and of itself. Make sure when you buy your fins that they are the closest possible match to your actual foot size. This may require measuring your foot and using a size chart, but it will be worth it in the end.