How to Insert Bra Pads in Swimwear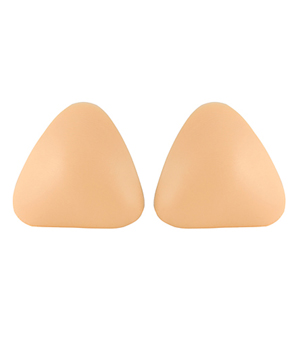 Bra pads are an easy and convenient way to increase the appearance of your bust size. With bra inserts, you can achieve the perfect bust without undergoing cosmetic surgery. Most bust enhancement pads are made with waterproof materials, so you can place them in swimsuit tops as well as bra tops. Every woman deserves to look and feel beautiful in her swimwear. Read on to learn how to insert your bra pad.
Steps to Inserting Bra Pads
Listed below are instructions on how to insert a bra pad into a swimsuit top:
Choose your enhancement pad type: Bust enhancer, shaper, or push-up. Add a size, bust enhancers, and full coverage pads cover the entire breast and increase the cup by one to two sizes. Shapers and push-up pads come in half-circles and triangles, and push the breasts up and inward to enhance cleavage.
Choose a swimsuit top that covers the entire pad, so it will remain discrete and invisible.
For bathing suits with sewn-in breast pockets or removable cups, insert the pad at the top of the inner lining and inside the pocket.
For bathing suits without bra pockets, place the pad directly against your skin. You can also purchase waterproof bra tape to secure the pad a little extra.
Insert a bust enhancer pad with the thickest part (shelf) at the bottom of the breast. Push-up pads are placed with the thickest part at the bottom/outside of the breast.
Adjust the pads until they are comfortable and evenly placed.
Use waterproof tape to secure the insert (if needed). Make sure to apply the tape evenly to both the skin and bra pad.
Test the pad by leaning forward to make sure it doesn't slip out.
Strut Your Stuff
Bra inserts rarely fall out of place — even through flips and turns underwater — so you can feel beautiful and secure at the same time. Bra inserts don't only uplift your bust, but also your self esteem. So enjoy the sunshine, the sand, and the perfect bust with an easy-to-use bust enhancer.