How to Choose a GPS Watch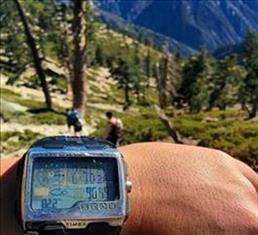 A GPS watch is a helpful tool that typically records your time, distance, pace, and calories. GPS watches can help you track your progress and achieve workout goals. Although these watches can get expensive, they are solid investments that can enhance your overall experience. This guide will help you make an informed decision about choosing a GPS watch.
Purpose of Your GPS Watch
GPS watches are designed to cater to your specific needs and sport of choice. With so many options on the market, you can begin narrowing down your choice by considering what activity you'll need your watch for. The following sports require GPS watches that focus on certain features in addition to the typical recordings, such as time, distance, and pace.
Even if your physical activity is not mentioned above, it's important to consider any possible need that can influence your choice. GPS watches are diverse and with all your considerations in mind, you can find the perfect GPS watch for the many aspects of your workout.
Swimming: A waterproof GPS watch is needed. Most waterproof GPS watches will record the type of stroke you use during a workout.
Cycling: Some include bar-mounts for your bicycle which allow you to easily view your progress at a quick glance. These watches may include speed, distance, cadence, and bike profiles such as mountain and road bike.
Running, in general: These GPS watches may record your speed, specific route via maps, and laps.
Golf: GPS watches focusing on golf are usually preprogrammed with golf courses from around the world. You can focus on your game while the watch accurately records the distance of each swing.
Special Features/Accessories
GPS watches can include special features that can help you improve as an athlete, regardless of skill level. The following are some useful features you may want to consider:
Depending on what special features you want, a GPS watch can cost anywhere from $100 to over $250. Although many GPS watches include countless capabilities, it's also important to consider your lifestyle. For example, a person that can only work out occasionally may not necessarily need an advanced GPS watch that includes ultra-specific features. On the other hand, a person that trains regularly may benefit more from a GPS watch with specific features that cater to every need while providing detailed data for future workouts.
Heart rate monitor to maintain an optimal heart rate for your workout.
Thermometer to record the temperature as well as temperature changes.
Vibrations to alert you when a goal is approaching or when you've reached a milestone in your workout.
Altimeter to track elevation changes.
Integration with social media such as Twitter and Facebook so you can share your achievements and workouts with friends.
Data upload: Upload data from your GPS watch to your computer to track and analyze your progress.
Invest in Your Workouts
A GPS watch is a great way to accurately view and keep track of your personal statistics after each workout. With this information, you can set achievable goals to help you grow as an athlete and improve each workout. Remember to consider what your specific needs are and you'll be exercising in no time with an excellent GPS watch.