How to Choose a Goggle
The Many Types of Goggles: Helping you Choose the Right Goggle
Written by Julie Stupp
Julie Stupp is the first athlete in NCAA history to qualify for the NCAA's in both swimming and track & field. She first competed in the U.S. Olympic Trials as a 14-year-old in 2000 and made the final of the 400m IM at the 2008 U.S. Olympic Trials. She is an IM and breaststroke specialist and competed for Auburn University from 2004-2007, where she was an 11-time All-American. She is now an assistant swimming coach at the University of Missouri.
With nearly 500 goggles to choose from at SwimOutlet.com, there's bound to be a pair or two that are fit for you! But where do you begin and what are the most important things to ask yourself when you start the shopping process? 
Who, What and Where: Goggle Edition
The most important thing to ask yourself before you begin to sort through the pages and pages of goggles is, who are you shopping for? Goggles come in all shapes, sizes, colors and styles, so in order to initially narrow down your options, be sure to know who is wearing them.
The next question to answer is, what are the goggles for? Competition in a pool or in the ocean? Just to splash around at your neighborhood pool? For your children's summer league swim meet?
Lastly you have to know where you are using the goggles. It is important to know what the swimming environment is like before you make the purchase. If you are swimming at an indoor or underground pool, you might want clear or light colored goggles. If you are swimming outdoors or in the ocean, you will most likely want a pair of tinted goggles in order to protect your eyes from the sunlight.
SwimOutlet.com categorizes the goggle selection with eight different goggle categories once you arrive at the goggle home page, which will help you to hone in on the right pair.
Competition Goggles
In a race situation it is imperative to have a good pair of goggles that won't fall off after your start and won't fill up with water while you are racing! You will want something that feels comfortable enough around your eyes, but that are also tight enough on your face that they won't allow for any disturbances during the race. Also, be sure to think about when and where you will be racing. Do you need tinted goggles for the sun or as an intimidation tactic? Do you want clear goggles for a late evening summer league swim meet or an early morning race? The details of the race are an important factor to consider while shopping. It is also always a good idea to have a backup pair of race goggles. The worst situation is to have your goggles break while you are behind the starting blocks. Plan for the worst and prepare for the best race. Remember when choosing competition goggles, your personal preference is key. Go with what feels fast yet comfortable. At the end of the day, race goggles should give the utmost confidence before stepping on the starting blocks!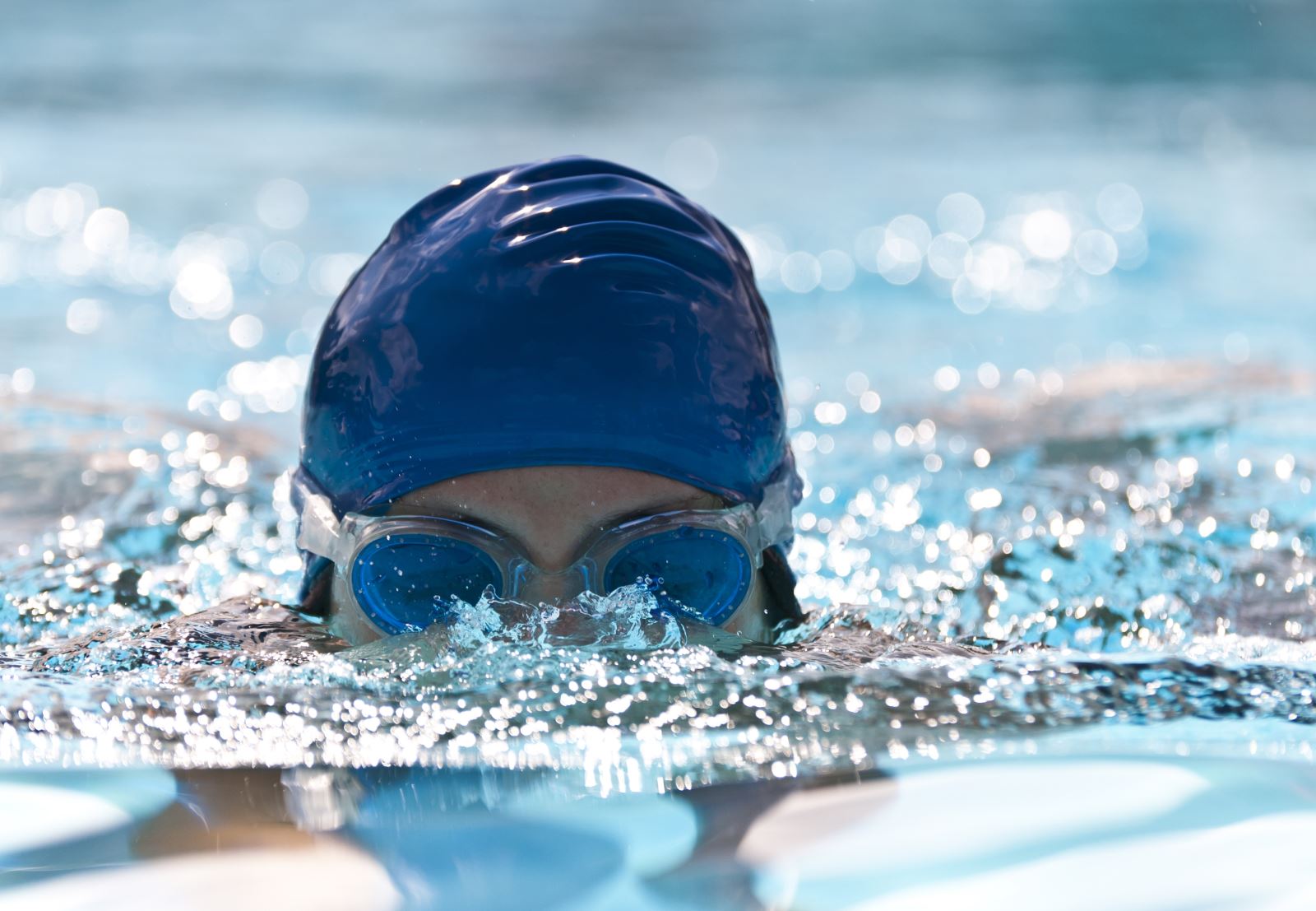 Recreational Goggles
When choosing a pair of recreational goggles, decide on a pair that is best suited for the activity and that can be worn for longer stretches while still being comfortable. If you are snorkeling on a tropical vacation, lounging around at a neighborhood pool or getting in some laps after work, you will need to pick a pair accordingly. Again, it all boils down to personal preference. Choose with comfort in mind, especially since it is not a race situation. You can play around with color choices, patterns and different styles of lenses that are not only fun but that also fit well, too.
Swedish Goggles
Swedish goggles are definitely something to become accustomed too. They have minimal to no padding around the eye pieces so they can be uncomfortable for someone who is used to having a cushioned pair of goggles. But they are the perfect choice if you want to customize your goggles. Swedish goggles allow you to create a pair of goggles that fits your head and face dimensions perfectly. The head strap and nose piece are completely adjustable, so you know that the goggles will be just the right size for you. In fact when you purchase a pair of Swedish goggles, everything comes unassembled so you can make them fit however you would like. They are still quite popular with minimalist folks, but probably not recommended for anything other than basic pool swimming.
Kids' Goggles
Kids' goggles have one job and that is to keep the chlorine out of their eyes. As long as your children can see after spending hours of splashing around in the pool or hanging out at an all day swim meet, they can wear any color or style they like best. Much like how to choose any pair of goggles for an adult, comfort, fit and the swimming environment is key. Make sure the goggle's eyepieces aren't too big so they don't fill up with water. Check out the amount of cushioning the goggles provide in order for them to be comfortable for the child. Lastly, if the pool is outdoors, tinted goggles can help protect their eyes from the sun.
Open Water Goggles
Swimming in open water can be tricky. Unlike a pool, the conditions can change daily and can be completely unpredictable. When choosing a pair of open water goggles, it is best to base your decision off of swim conditions first and comfort second. Tinting, cushion, lens size and color are all important factors to consider when looking at the swim course conditions. If you are racing in the open water, you need to have a pair of goggles with coloration that allows you to clearly see the race buoys. Consider the amount of sunlight at the race venue when choosing the amount of goggle tint. Lastly, most open water races or training sessions last longer than a pool workout so comfort is important. Find a pair of open water goggle lenses that allow you to see clearly and comfortably over a longer period of time. 
Prescription Goggles
While this is the smallest category of goggles available at SwimOutlet.com, they represent a huge advancement in goggle technology. Having the ability to see clearly underwater with prescription goggle lenses is life changing for many people who struggle to see without glasses or contact lenses. With lots of different styles and shapes of lenses, colors and tints to choose from, underwater eyesight is now a viable option for everyone.
Recap
Goggles range anywhere from $3 to $85 in price, so you have a broad range to choose from. You have the "make-your-own" Swedish goggles at the lower price point, while the high-tech UV protection prescription lenses are the most expensive pair to buy. Keep in mind that if you swim a lot, goggles do wear out fairly quickly from wear, tear and chlorine or salt conditions. Caring for your goggles properly will help extend their lifespan. With nearly 500 different pairs to fit your fancy at SwimOutlet.com, you're sure to find the right pair! Here's to the fit, look and price being just right. Happy hunting!