How to Become a Diving Coach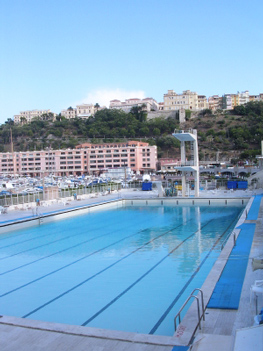 A coach is both a mentor and a teacher, and the influence they have on an athlete's life is significant. For many athletes, it is this impact that draws them to pursue a coaching career.
As a result, most diving coaches are former divers. The reason for this is fairly obvious: They love diving and they are knowledgeable about the sport. This knowledge is an essential component of coaching, but it must also be combined with a desire to teach people, and a willingness to go that extra step to meet the needs of your athlete.
If you have ever considered becoming a diving coach, but are unsure of where to start, here are some tips that will get you on your way.
Beneficial Qualities
It is essential that every coach have a deep understanding of diving, whether it comes from years of diving experience or simply a profound love of the sport. But coaching also demands specific skills that go beyond knowledge of the sport:
Patience: Coaching will test your patience at times. As a coach you will need a good deal of patience to deal with parents, divers, other coaches and judges.
Creativity: As a coach you will need to think outside of the box and constantly design new ways to explain and teach old tricks. What works for one diver may not work for another. A good coach will know how to reach each athlete and bring out the best in him/her.
Self-confidence: Coaching will force you outside of your comfort zone; situations may arise that make you feel uncomfortable. You will need to have the confidence to address your concerns with your diver, parent or official.
Hot Tip: Communication Skills
Working as a diving coach requires constant communication. This includes both written communication in the form of newsletters and email and verbal communication that makes each parent and diver feel like a welcome member of your team. Skillful communication can easily make the difference between a successful coaching career and one that is not.
Requirements
Before you can become a coach, you need to know what is required by your country's official governing body. For example, in USA Diving, coaches need to pass an online safety course, a pool water safety class and be certified in First Aid and CPR.
Each national governing body has different regulations, but almost all will have the following elements:
Certification
All coaches will need to be certified in proper safety and emergency procedures, like CPR and First Aid (in the United States).
Pool Knowledge
In addition, a coach needs to know correct facility safety procedures, including: the proper installation of boards and platforms, the required depth of water for each springboard and platform level, and the installation and safety requirements for dryland facilities such as trampoline, dry-boards and spotting equipment. To get more detail about the specifics of the dimensions, look on iSport's Diving Facility Dimensions page.
Skills
Coaches need to know a few specific skills to ensure they can teach a diver successfully and safely:
How to teach the fundamentals, such as board work and entries.
How to instruct the initiation and completion of rotation off the board or platform.
How to perceive and communicate to the athlete how he/she can improve on a dive.
How to spot on trampoline (if trampoline/dryland equipment is available).
Health Concerns
A coach also needs to be aware of how environmental hazards can affect a diver, including prolonged sun exposure, appropriate water temperature required for safe diving, hazardous weather conditions including thunder and lightning, and pool-borne bacteria and illnesses.
In addition, a coach needs to be aware of the particular health issues that each athlete may have. For example, a coach will need to know if a student of theirs has asthma, epilepsy or diabetes so they can help that diver appropriately.
Where to Start
The success of a club team rests in its ability to promote and instruct the beginning level divers. Aspire to coach not only the elite divers, but also the novice. A young team will keep the club financially viable and also provide an emotional reward of watching kids advance and develop a love for the sport.
Now that you know the basic requirements demanded of coaches, you need to determine what type of coach you want to become. The type of coaching position you pursue — whether for an elite club team, a novice team, a high-school team or a summer recreation class — should depend on your personal experience and expertise.
A great way to start is as an assistant coach. Ask the head coach of your diving club if they are in need of any novice or lesson instructors. Teaching young children the fundamentals of the sport is a rewarding experience and a great opportunity to fine-tune your coaching skills and grow as an instructor.
Finding a Job
Finding a diving coach position is not always easy. Take a look on iSport's job page and see if any openings are available. If not, start looking at your local recreation programs, high schools, or club teams to learn more about the needs of your community.
Keep an eye out for upcoming classes that are offered, including CPR, water safety and First Aid courses. This is an essential first step and will allow you to take advantage of any new positions that become available. Above all, keep at it. Coaching is a rewarding experience and is well worth the extra effort you put into it.