How to Assemble Swedish Swim Goggles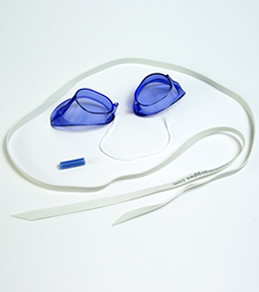 Wishing your new pair of Swedes came with assembly instructions? Well, here is the "missing manual" for building your goggles. You'll have them put together in no time.
You should have two lenses, a small piece of string, a rubber strap, and a small plastic nose-piece.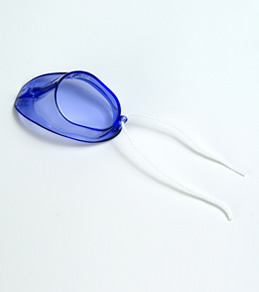 Thread one end of the string through the small hole on the inside of one lens.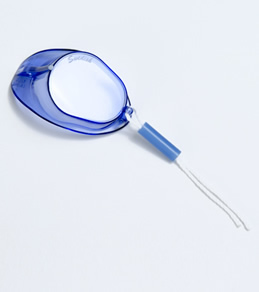 Thread both ends of the string through the blue nose-piece.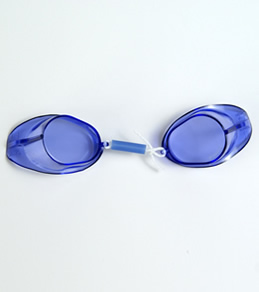 Thread one end of the string through the second lens, and tie a knot.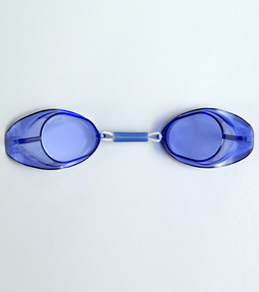 Slide the string around to hide the knot inside the nose-piece. (Hey, they're starting to look like goggles!)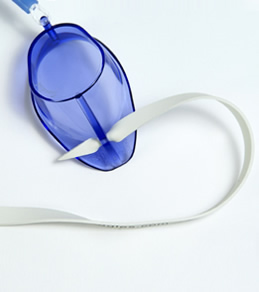 Push one end of the rubber strap through the hole on the outside edge of one lens. Do the same with the other end of the strap and the other lens.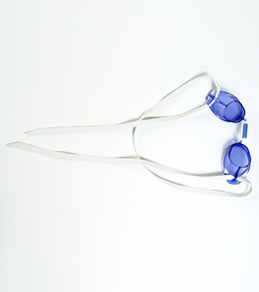 Pull equal lengths of the strap through the holes, so that it looks like this picture.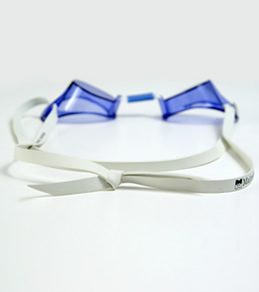 Tie the strap in a knot.
If you need to tighten your Swedes, untie the knot in the rubber strap and re-tie it further from the ends of the strap.
If you need to loosen the goggles, untie the knot and re-tie it closer to the ends of the strap.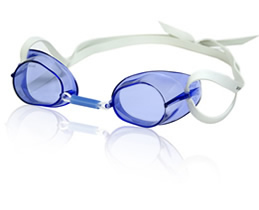 Once you have tied the strap at a comfortable length you can cut off the extra.
Hot Tip: Alternate Nose Piece
Use a small section of the extra rubber strap to make a stretchy, adjustable nose-piece. Take about 1½ inches of the rubber strap, and thread each end through one of the string holes. (The rubber strap will stay secure without a knot.)
Put on your new goggles and jump into the nearest pool!