Eco Friendly Swimwear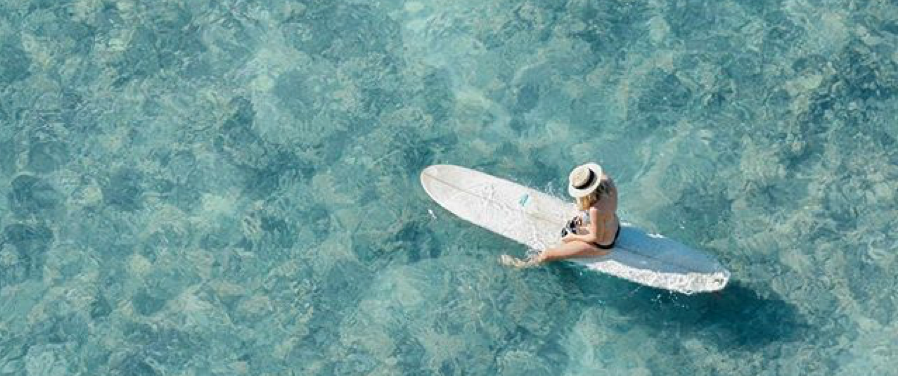 Image courtesy of
Roxy Swimwear
It's difficult to know exactly what it means when fashion brands claim to be environmentally progressive. There is a wide sliding scale of ecological claims within the apparel industry and each company has a different interpretation of what it means to be sustainable. It could mean that price tags are made from recycled paper, that energy-efficient light bulbs are used throughout retail stores, or that a percentage of profits are donated to environmental non-profits. Without doing a fair amount of research it's difficult for the average consumer to know the extent of any brand's environmental efforts. 
The textile industry accounts for a huge amount of greenhouse gas emissions and fresh water consumption. It is the 5th largest contributor of CO2 emissions in the United States, and the #1 industrial polluter of fresh water on the planet, according to the U.S. Energy Information Administration.
Copious amounts of energy are used to process raw material into fibers, fibers into yarn and yarn into fabric. Thousands of chemicals then go into processing those fabrics – for example, preshrinking, dying, wrinkle-ridding and softening – all of which use a tremendous amount of fresh water that is discharged, largely untreated, back into our groundwater supply.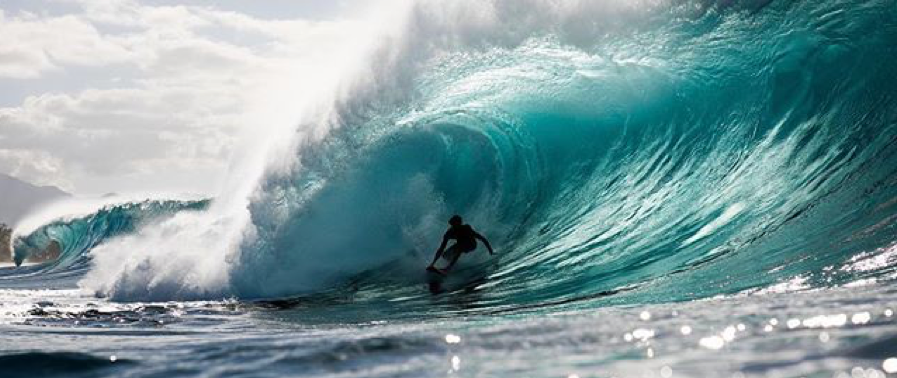 Most performance apparel, including swimsuits, is made from synthetic, or man-made, fibers such as nylon and polyester. Synthetic fiber production consumes the lion's share of energy used in textile production, therefore emitting much of the industry's greenhouse gases. The production of polyester, for example, emits nearly twice the amount of CO2 compared with production of the same amount of conventionally farmed cotton and nearly three times the CO2 compared with the same quantity of organic cotton.
Technology has improved over the last decade and now synthetic fibers can be generated from post-consumer plastic bottles and neoprene foams produced with plant-based rather than petroleum-based rubber. Innovative manufacturers have developed technology to recycle synthetic and natural fibers from worn fabrics. Several swimwear brands now purchase and employ these recycled fibers and renewable textiles. It's refreshing to see these brands initiate sustainability, not only in their offices and retail stores, but also within the products they sell.
The most recognizable recycled synthetic fibers on the market are REPREVE® polyester and Econyl® nylon. 
Econyl
Econyl is recycled nylon produced by Italian synthetic manufacturer, Aquafil. The company collects fishing nets and other industrial nylon waste and then purifies the caprolactam – or the raw material that becomes nylon – at the chemical level. The chemical process restores the caprolactam to 100% of its virgin quality maintaining its original performance properties. The pure caprolactam is regenerated into Econyl's signature nylon-6 polymers, ready to be made into new textiles.
Econyl's technology to recycle post-consumer nylon is a major advancement since virgin nylon production releases N2O (nitrous oxide), which is 300 times more detrimental to the atmosphere than CO2 (carbon dioxide), according to the U.S. Environmental Protection Agency. N2O is more damaging for two reasons: it has a life span of approximately 120 years and is highly effective in energy absorption – or trapping heat – within the earth's atmosphere.
Image courtesy of Speedo
Speedo has rolled out an interesting take-back program with Econyl in which Speedo sends all of its scrap nylon fabric cuttings back to Econyl to be recycled into raw nylon once again.
Econyl supplies recycled nylon to athletic swim brands Speedo, Adidas, and Arena; and fashion swim brands Mara Hoffman, Vitamin A and Amoena – a swim and lingerie brand that designs specifically for breast cancer survivors who've had mastectomies.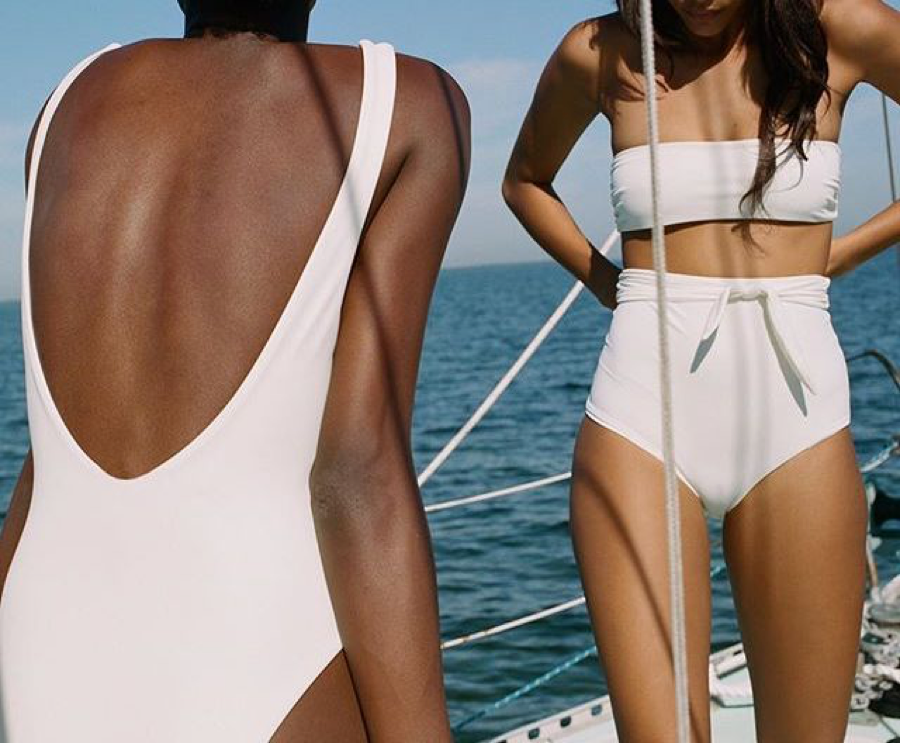 Image courtesy of Mara Hoffman
ophisticated contemporary brand, Vitamin A, and green swim brand, Eco Swim, combine Econyl nylon with Lycra Xtra Life® – Lycra's spandex fiber that noticeably resists deterioration from stretch, chlorine, heat and sunscreen – to prolong the lifetime of each swimsuit.
REPREVE
REPREVE®, the other major recycled fiber, is owned by a large synthetic manufacturer out of Greensboro, N.C. called Unifi. REPREVE upcycles plastic soda and water bottles into pure polyester chips that are then manufactured into polyester textile fibers. By re-using the polyethylene terephthalate (or PET) present in plastic bottles rather than newly producing PET lowers the energy needed, and therefore the gases released, to manufacture it anew.
Menswear surf and swim brands Volcom, Quicksilver and Vissla use REPREVE upcylced polyester specifically in their boardshorts.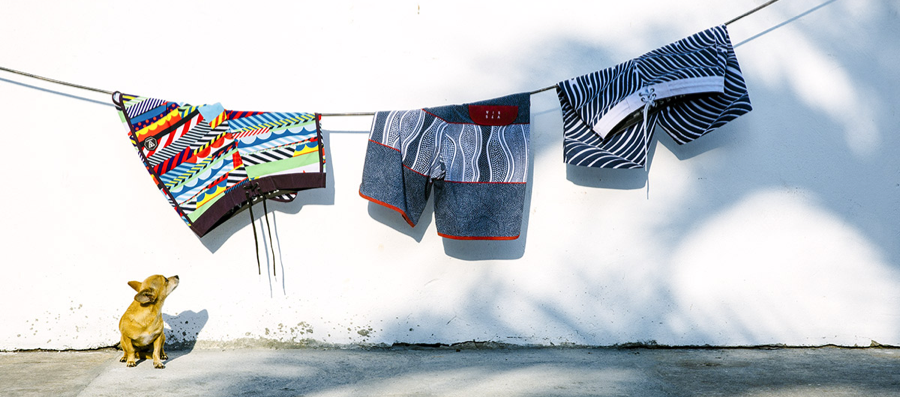 Image courtesy of Vissla
Vissla's boardshorts use a combination of REPREVE polyester and Cocotex®, a powder made from fibrous coconut husks. Cocotex powder is used to coat the REPREVE poly yarns before weaving them into fabric. Coconut husks, which usually get discarded as trash, naturally repel odorous bodily bacteria and have beneficial quick-dry properties.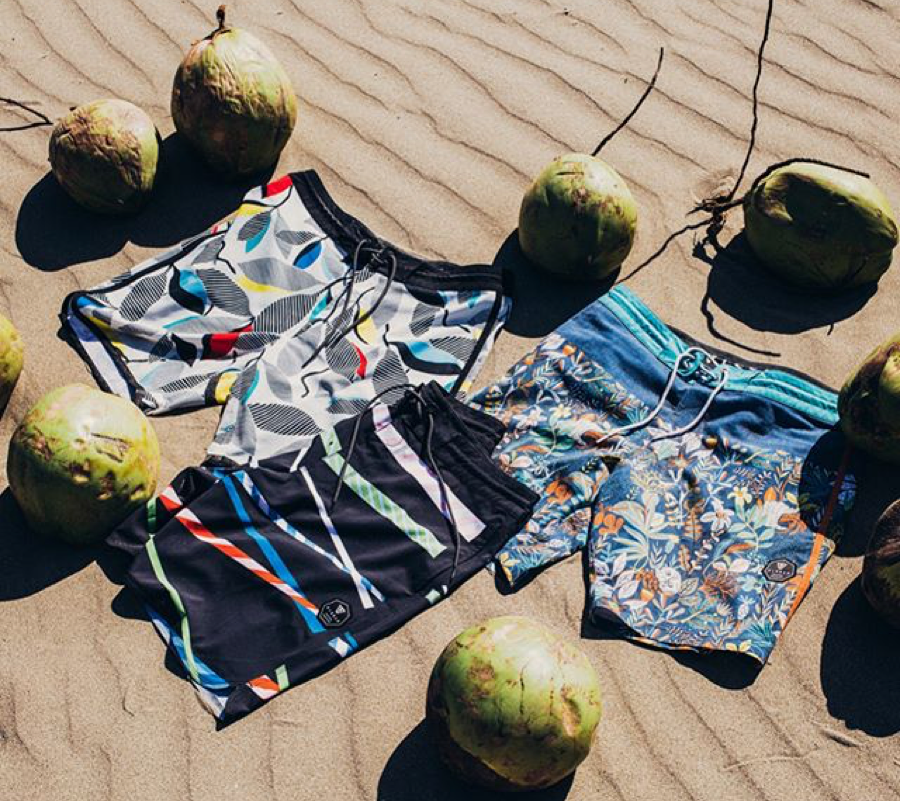 Image courtesy of Vissla
Other swimsuit brands that utilize REPREVE polyester include free-spirited active brand, PrAna; beachy surf brand, Roxy; elegant luxury swimwear, Mara Hoffman; sophisticated swimwear, Vitamin A; and ultra-cool sport brand, Adidas. 
Hevea
Another synthetic aquatic fiber wreaking havoc on our atmosphere is petroleum-based neoprene. Most wetsuits are made out of this spongy fabric, which is a nonrenewable synthetic foamed rubber made from crude oil. Environmentally conscious surf companies have been pushing for alternative rubber foam for some time and some, like Body Glove, Vissla and Billabong-owned brand, Xcel, have turned to limestone-based rubber. Using limestone instead of petroleum is a step in the right direction since excavating stone is less energy-intensive than drilling for oil.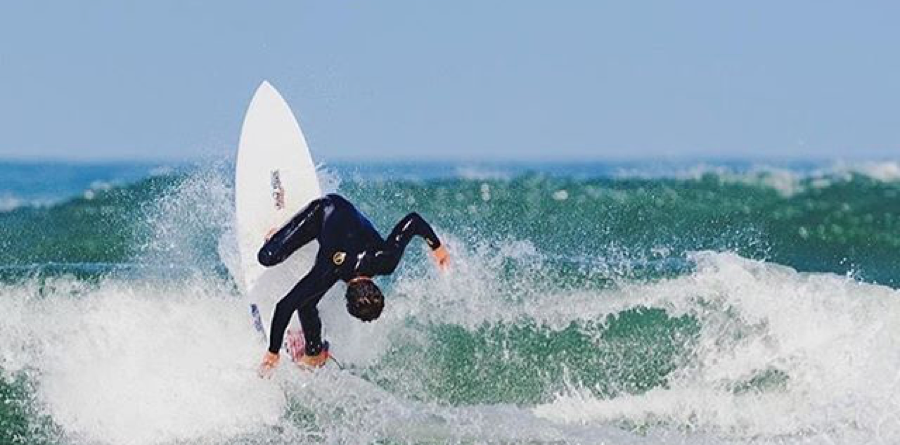 Image courtesy of Xcel
But limestone, like petroleum, is a nonrenewable resource and must also be charred in an extremely hot furnace (requiring loads of energy) to be converted into rubber. Xcel sources its limestone rubber foam from a facility that uses hydroelectricity to power its incineration process to cut down on that energy suck. Limestone rubber has been the wetsuit industry's best environmental option until only shortly.
Very recently, technology has improved and textile manufacturers have developed plant-based rubber from rubber trees – scientifically known as Hevea brasiliensis. The Hevea rubber trees are tapped and milky latex extracted. This natural serum is the base for a much cleaner rubber polymer. Natural rubber polymer, which makes up a whopping 85% of the innovative eco-friendly neoprene, cuts CO2 emissions by approximately 80% compared with conventional nonrenewable neoprene.
Vissla is one of the only brands on today's market that make its wetsuits with renewable plant-based rubber. And Vissla also goes one step further with their wetsuits; water-based glue rather than solvent-based glue is applied to seal the seams. Finally, the wetsuit's thermal full-body polyester lining is made from REPREVE polyester.
Xcel also uses REPREVE upcycled polyester in their wetsuit linings but combine it with bamboo that's been incinerated down to a thermal bamboo-charcoal fiber that has excellent heat retention.
Organic and Recycled Natural Fibres
Many brands use eco-friendly natural fibers (derived from plants and animals) in their beach apparel and swim cover-up offerings. Vissla, Mara Hoffman and PrAna use organicly grown cotton. Organic agriculture consumes much less energy and emits fewer greenhouse gases mainly because the fertilizers used are natural (manure) rather than synthetic nitrogen-based fertilizer. A massive amount of energy is needed to manufacture nitrogen-based fertilizer, the production of which is a major source of atmospherically destructive N2O gas. Nitrogen fertilizer also depletes soil of organic nutrients over time.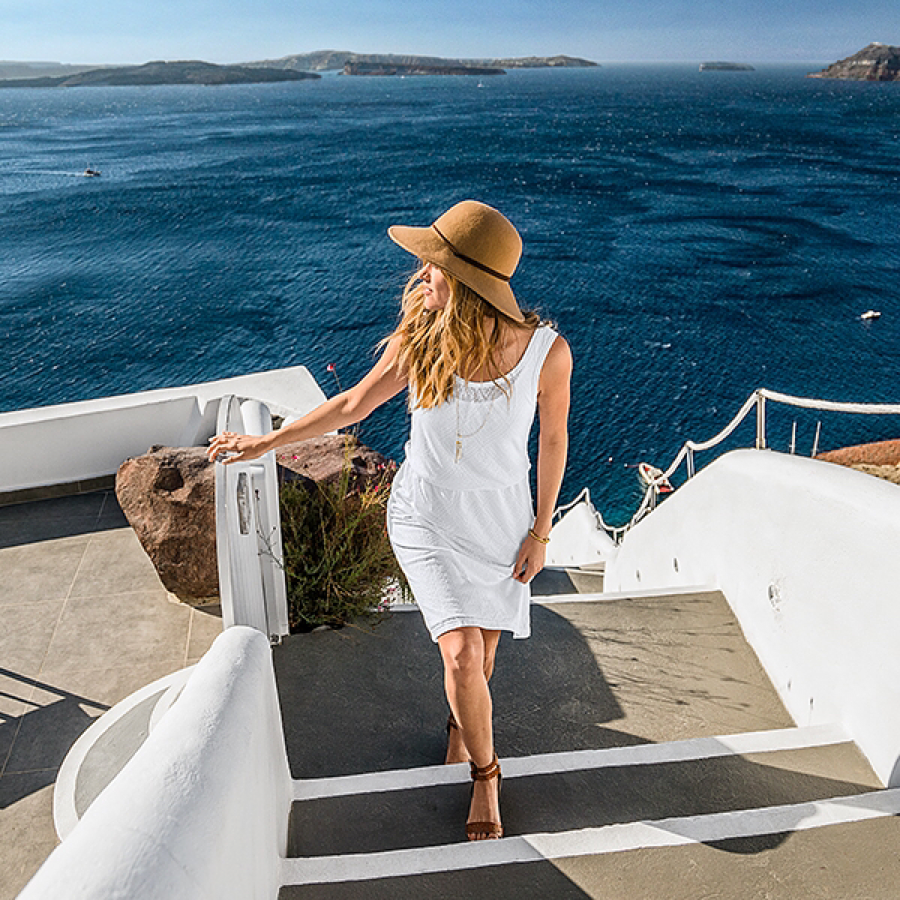 Image courtesy of prAna
Vissla and PrAna use eco hemp and Vitamin A employs eco linen. Hemp and linen fibers are ecologically desirable since farming hemp and flax (linen) plants require very little water irrigation. Both Vitamin A and Mara Hoffman employ waterless digital printing techniques to achieve their vibrant colorful prints so as to conserve the world's most valuable resource – fresh water.
PrAna uses recycled wool from scrap cuttings and outworn garments that is cleaned and reduced to the pure wool fiber before spinning it back into yarn and knitting into new clothing.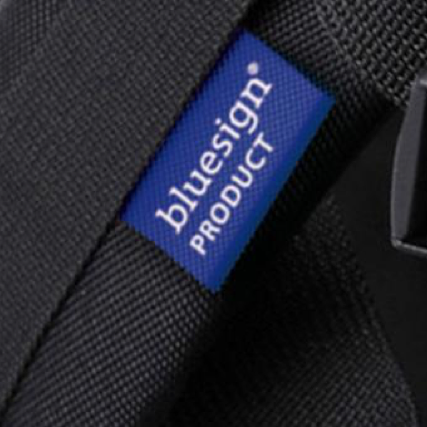 Many companies including Adidas and PrAna rely on an independent Swiss audit agency named Bluesign® to ensure every textile mill, production facility, fabric, zipper and snap throughout their supply chains adhere to Bluesign's strict environmental requirements. Bluesign verifies that suppliers and manufacturers around the world reduce water and gas emissions according to its environmentally conservative compliance criteria. Fabrics, trims and dyes are tested and certified by Bluesign so that both brands and consumers can rest assured that their products, from start to finish, are produced in an eco friendly manner with sustainable materials.
Recycling Used Clothing
The question vexing the textile industry lately: how can we recycle textile fibers when we've worn out our clothing?
Obviously one can donate, sell or re-work garments into fresh silhouettes. Elongating the lifetime of a garment in any way is encouraged; the longer an item is being worn, the longer it stays out of a landfill. Only 20% of used clothing gets collected globally – meaning 4 times that amount ends up in landfills or incinerators.
I:CO, short for I:Collect, is a worldwide take-back system and logistics network to help reuse and recycle clothes and shoes. I:CO partners with global retailers, such as Adidas and Kenneth Cole, in more than 60 countries to host collection points and offer incentives to customers who donate. Used garments are then carefully sorted and get either exported to global impoverished second-hand markets or downcycled – cut into wiping rags, used in insulation or shredded for upholstery stuffing. Reuse is preferred since it requires less chemicals and less energy than recycling the fibers. However, German based I:CO promotes the advancement of new textile-to-textile closed loop recycling methods by supporting and partnering with international research institutes and textile recycling companies.
Californian, hip lifestyle brand, Volcom, has lead eco-focused initiatives within its products and company culture since 2005. The company officially announced "Closing the Loop" as one of its 2020 sustainability targets and hopes to develop a take-back program that collects used textiles to be recycled into reusable textile fibers. Textile-to-textile closed loop recycling is a hot topic across the industry; in fact, the Circular Fibres Initiative was recently announced at the Copenhagen Fashion Summit.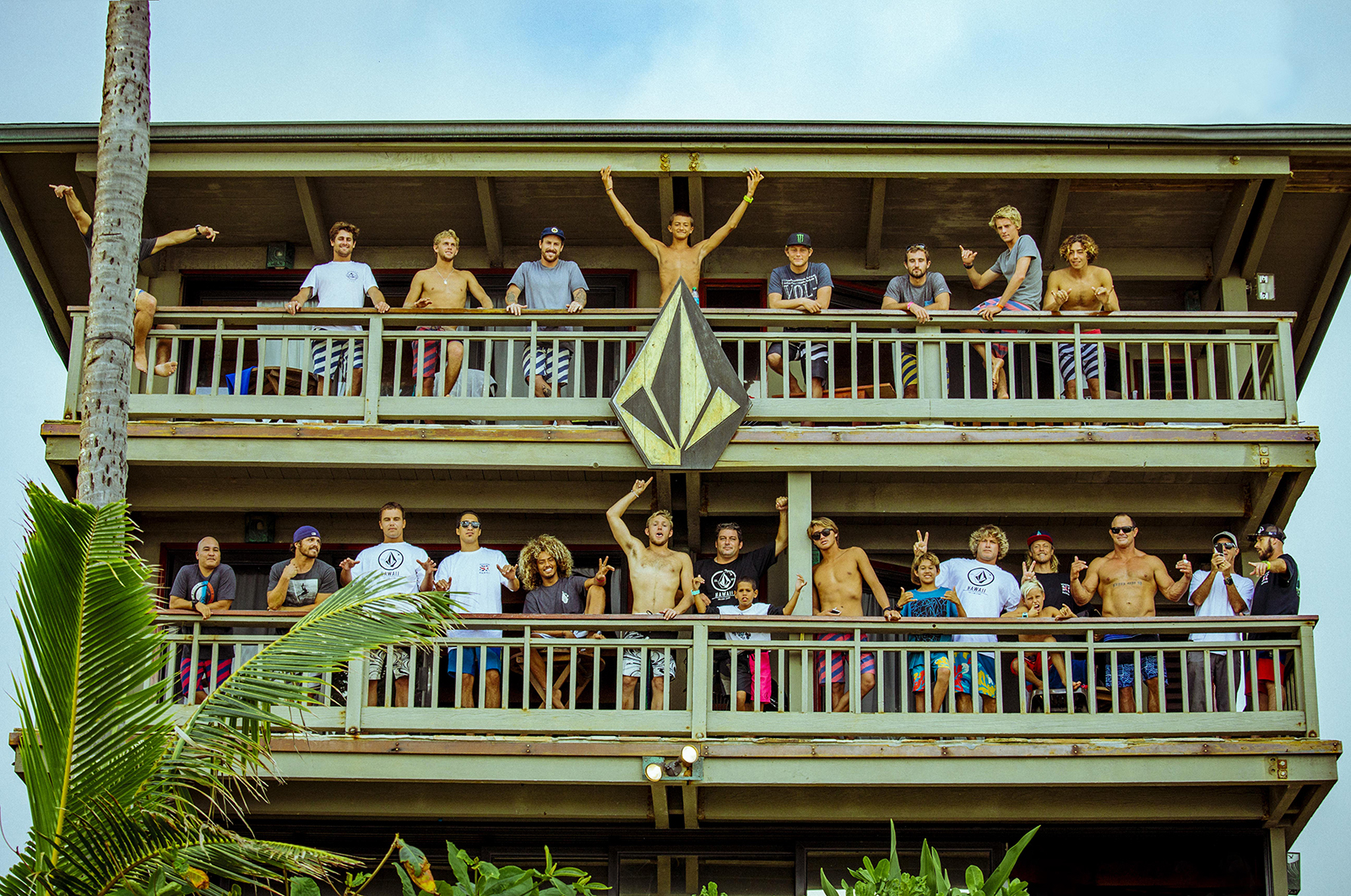 Image courtesy of Volcom
In the words of Derek Sabori, an experienced industry sustainability advisor, "the catch here, and current state of technology, is that only limited products and fiber blends can truly be recycled; 100% cotton tees or denim – yes, 100% nylon – yes. However, blends like cotton/polyester/elastane – no, shoes – no. The technology is coming, though."
Indeed it is coming. Evernu, an incubator for environmental textile innovation in Seattle, is working to scale its technology created to convert used cotton fabric into reusable cotton fibers using 98% less water than it takes to manufacture conventional virgin cotton. Evernu continues to research restorative solutions for other textile fibers as well.
A research company in London, U.K. called Worn Again, is developing a circular recycling technology for both polyester and cotton fibers. Instead of using PET (polyethylene terephthalate) from plastic bottles, it aims to recover the polymer from end-of-use polyester fabric. Worn Again's chemical recycling process strips worn fabric of dyes and contaminants, then dissolves the clean fabric into a fibrous liquid. Finally, pure PET will be recovered from the solvent. Similarly, cotton fabric is stripped and dissolved and the cellulose separated and extracted. The regenerated polyester and cotton fibers are then ready to be reused in new textiles.
It's an exciting time in the textile industry for environmentally sustainable innovation. More and more brands are beginning to take responsibility for the impact the textiles and apparel industry has on our environment; and they're motivating change. We as consumers have the opportunity to bolster the environmental efforts made within the textile industry by purchasing sustainable surf and swimwear from brands that push to reduce our carbon footprint.