Be Confident in your Purchase
1. To help with your purchase, SwimOutlet has set up two specific categories featuring 12 & Under approved & recommended racing suits:
Boys 12 & Under Approved & Recommended Racing Suits
Girls 12 & Under Approved & Recommended Racing Suits
2. Racing suits specifically approved and recommended for use for 12 & Under swimmers feature SwimOutlet's unique "12 & Under Eligible" logo:

3. Any suit featuring SwimOutlet's unique FINA Approved blue logo in the product image and product description without a "12 & Under Eligible" logo or description alongside, is considered a restricted technical suit and not eligible to be worn at meets for 12 & Under:
Not Compliant
Compliant
4. Suits without any FINA Approved logo at all, such as all suits categorized in training category, are eligible to be worn in races for 12 & Under swimmers and can be found here:
Boys Training Suits
Girls Training Suits
5. Customers can call or Live Chat with our customer service representatives at any time with questions or need help with purchasing product.
6. Review the latest up-to-date restricted and approved suits featuring the FINA Approved mark from USA Swimming on your own.
---
What Defines a Technical Suit: Two Key Features
1) Any male or female suit with any bonded or taped seams is defined as a technical suit regardless of its fabric or silhouette – and is not allowed.
Bonded Seam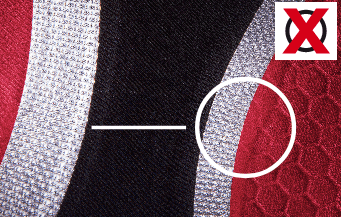 Taped Seam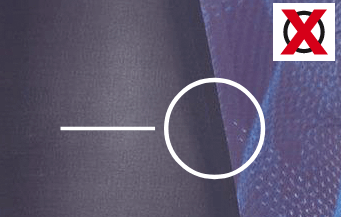 2) Any suit with woven fabric extending past the hips is not allowed, regardless of seams. [A knit fabric suit with sewn seams can extend to the knees and is not considered a technical suit.]
Woven fabric regardless of seams
Knit fabric suit with sewn seams
---
How to Distinguish a Technical Suit
1. Any suit that features only the FINA Approved logo is considered a technical suit and is not 12 & Under compliant.
Example
Not Compliant
Not Compliant
2. For a few select suits that have the FINA Approved logo, but do not fit the definition of a technical suit, a green check mark is added next to the FINA logo to signify that it is 12 & Under compliant.
Official 12 & Under approval mark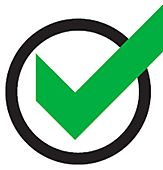 Compliant
---
If you own or purchase a suit that qualifies for use and it has the FINA Approved logo but not the green check mark…
Follow these steps before you race:
1. Find the list of qualified suits on USA Swimming's website. Confirm your suit is on there.
2. Swimmer or coach takes the suit to the meet referee prior to the start of the meet.
3. The tag on the suit has the name of the suit on it and the referee can compare with the list on the website.
4. Referee uses a green Sharpie and places an "X" over the FINA Approved logo.
5. It is up to the swimmer and/or coach to have this approved prior to them swimming the race. If the suit has not been reviewed and marked prior to the start of the meet the athlete could be disqualified if they swim in that suit.