What to Pack for an Open Water Swim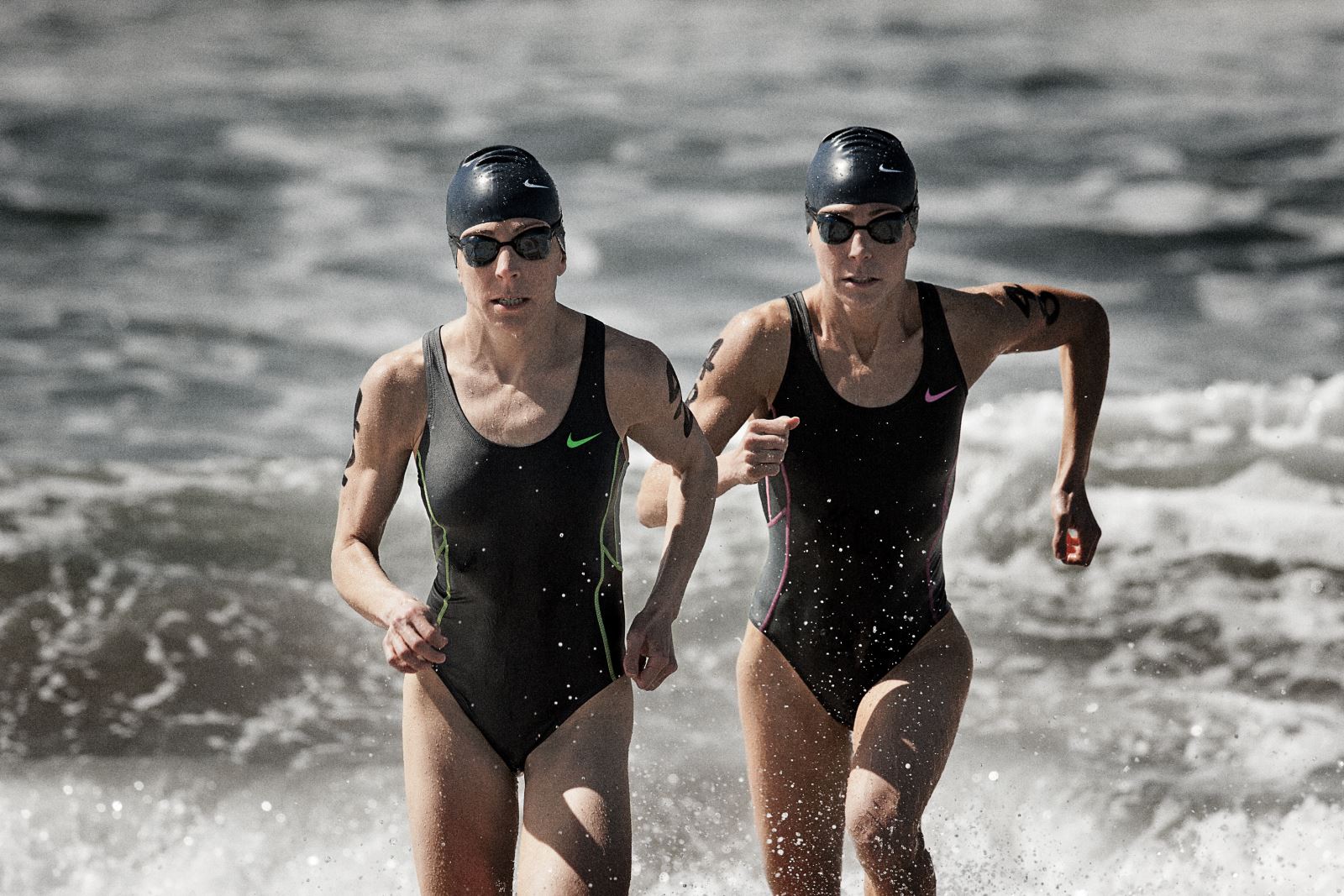 Open water swimming can be nerve-racking. After all, you are about to swim in an ocean or a lake: Where the toughest of the tough compete. The last thing you want to do is fret about what to bring! If you're wondering what gear you might need, have a look at this checklist.
The Essentials
There are certain items that you'll absolutely need for your swim. Open water swimming requires different gear than what you're use in the pool. Here are the essentials that you can't be without: 
1. Swimsuit
If you plan on wearing a wetsuit, choose a non-bulky suit to go underneath since board shorts and other loose fitting swimsuits get bunched up. After swimming for a long time, this will become increasingly uncomfortable so it is best to stick with competition and tight-fitting suits.
For warm waters, swimmers can wear traditional competition swimsuits. Choose a suit that is form fitting and comfortable enough for long-distances. Some competative, open water swimmers prefer swimskins because of the greater coverage and warmth they provide.
If you opt to go with a wetsuit for colder waters, choose a swimsuit that is comfortable and warm. A suit with more coverage will help to prevent chafin against the wetsuit. Comfort is the most important factor when deciding which suit to wear.
2. Wetsuit
Depending on the temperature of the water, consider wearing a wetsuit. Think about what temperature you can handle without a wetsuit. Some swimmers prefer to wear wetsuits in water as warm as 80 degrees Fahrenheit, while others don't even wear them in water as cold as 60 degrees. Most wear wetsuits for swims that are 70 degrees or below.
Hypothermia has probably crossed your mind when swimming in open water. Beware of overheating as well, though! If you're competing and working hard, your body temperature will rise. Do not wear a wetsuit if you think you'll be too warm.
Hot Tip: Rent a Wetsuit
Wetsuits are expensive! Unless you plan on doing open water swims frequently, try to find a store that rents wetsuits. This can save you a fortune.
If you're unsure whether you should wear a wetsuit, test out the water before your swim. This is a good idea for other reasons as well: You can familiarize yourself with the course and get mentally prepared before your swim.
Keep in mind that many open water swims have two divisions: A wetsuit division and a non-wetsuit division. Since they're buoyant, wetsuits can give you an advantage. To keep the competition fair, swimmers who wear them fall into a different category than those who don't.
3. Chafing Stick
A wetsuit can get really uncomfortable during a long swim. It can start to rub against your skin and create uncomfortable rashes. Bring an anti-chafe stick. These look like a stick of deodorant, but are actually a wax-like substance that helps protect your skin from irritation.
Not only are chafing sticks great for protection against your wetsuit, but they can protect you from skin-on-skin rubbing as well. If you aren't wearing a wetsuit, you still might want to use a chafing stick.
Apply it — just as you would put on deodorant — to the areas that you think might chafe. The most common places of irritation are your underarms and neck. The wetsuit constantly rubs against your neck. When swimming freestyle, your triceps can rub against your sides. Think of anywhere else that your skin might rub from repetitive motion, and be sure to apply the chafing stick.

4. Goggles
Open water swims can last a fairly long time. Make sure you bring some comfortable goggles that won't start to hurt in the middle of your swim. Goggles with a lot of gasket rubber will increase your comfort. Since the swim is outside, consider wearing tinted or mirrored lenses. This will help block the sun and let you see more clearly. For other ideas on what to look for in goggles, check out the related iSport guide Choosing Swimming Goggles.
5. Swim Cap
Hot Tip: Eat Some Chocolate
Sometimes the water can taste a bit nasty during an open water swim. Right before your race, eat some chocolate. The taste stays on your palette, and will help block the flavor of the lake or ocean water.
At an open water swim, caps are usually supplied. Swimmers are often broken up into age groups and gender. The cap color helps distinguish which group you are in. Still, you might want to wear another cap underneath for extra warmth. Silicone caps are thicker than latex caps, so they provide more warmth. If you're trying to find the right swim cap for you, take a look at the related iSport guide Choosing a Swim Cap.
6. Flip Flops
Sometimes open water swims start in a rocky location. Bring some flip flops that you can take down to the water with you. Make sure they're a cheap pair, just in case they disappear.
Other Items
While at the competition, you might need to register, attend to official race business, or simply wait around for awhile. To be fully prepared for your whole day, here are some other items to consider bringing.
1. Proof of Entry
If you pre-entered for your swim, don't forget to bring your proof of entry. Also, if you're registered with USMS or USA Swimming, you might need your identification card. A lot of swims don't require that you pre-enter. For on-the-spot entry, don't forget to bring some extra cash.
2. Towel
Don't forget a towel. As soon as you get out of the water, this will be the first thing you'll want! If you're entered into multiple swims, consider bringing a few towels so you always have a dry one.
3. Food & Drink
Bring some snacks to help sustain you for your long swim. Drink lots of water well before your race. Sports drinks are a great way to get some simple sugars in your system. As soon as you get out of the water, you'll probably be pretty hungry. Make sure you have some food ready.
4. Warm Clothes
Even if it's a hot day, you might be freezing when you get out of the water. Have some warm, dry clothes waiting for you. If you have a swim parka, you should probably bring it.
5. Chair
If there are multiple events going on, you might be waiting around for awhile. Setting up a chair will allow you to rest your body in a comfortable position until your swim.
6. Money
It's always a good idea to bring some extra money. You never know if you'll run out of food, forget a drink, or need an extra towel. Besides, they might have a really cool t-shirt that you just can't resist!
Prepare Ahead of Time
Sit down the night before and think about what you'll need for your swim. If you forget to pack an essential item in your first round of packing, this will give you some leeway to pack it if you later remember it. The above list will help you get started so that you're fully prepared for your big swim!