Best Wetsuits for the Job!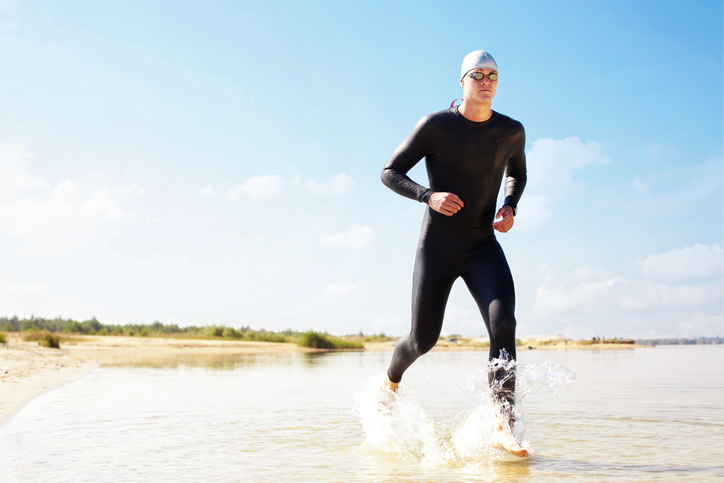 It can be easy to assume that all wetsuits are equally good at all tasks, but that is not the case. Each wetsuit is designed with a specific goal in mind, and is therefore better suited for that goal over all others. Because of this, it is important for you to decide what task you will use your wetsuit for and make your selection based on that choice.
Fortunately, we're here to help! SwimOutlet.com automatically divides its wetsuit sections for men and women into categories based on the type of activity the wetsuit is best designed for. We'll break those categories down below to help you decide which wetsuit will suit your needs!
Surf Wetsuits
Surf Wetsuits are something of a "Catch-all" when it comes to Wetsuit categories. Because of this, there are a wide variety of wetsuits that are best for surfing, depending on the type of surfing you do and the temperature of the water in which you do it. Here are some of the highlights:
Full-Body
A full-body surf wetsuit includes full-length arms and legs, and maybe even a hood for your head. These wetsuits tend to be the thickest of the available wetsuits, and for good reason! They are designed to offer protection against cold waters. The neoprene in these suits tends to be the thickest, to allow for the most insulation, though that also means less flexibility. Still, if you are planning a cold swim, this is what you want.
Spring Suits
As its name implies, spring suits are designed for use in warmer temperatures than a full-body suit, but still offer some protection, primarily around the torso. Spring suits have shorter sleeves than a full-body suit and legs that end above the knee. These suits tend to use thinner materials as well, to improve flexibility. As such, they are great in warmer waters.
Long Johns/Janes
A long john or long jane wetsuit is designed for use in cold waters like a full-body wetsuit, but unlike a full-body suit, do not cover the shoulders and arms, allowing for a full range of upper body motion. These wetsuits are great for times when you don't want your arm movements hindered by neoprene and rubber. This suit won't keep you as warm as a full-body suit, but definitely warmer than a spring suit!
Triathlon Wetsuit
A triathlon wetsuit as its name implies, is a wetsuit that is designed to be used in triathlons and are comfortable both in and out of the water. They tend to be lighter than a surf wetsuit, so your body can keep its range of motion, but they will also keep you warm if the swimming portion of the triathlon is in cold waters.
While not as thick as a full-body suit, they are very durable. You can get quite a few triathlons out of them before they need to be replaced, though we do not recommend wearing them often outside of competitions.
Paddle Wetsuits
Paddle wetsuits are designed to be used when paddling. They are designed to allow a full range of motion in the arms, because that is what you use when you paddle. They come in a variety of thicknesses, but tend to be heavier than a triathlon wetsuit, since it is likely you will paddle in conditions that are not ideal.
Scuba Wetsuits
Scuba diving wetsuits are designed for deep-sea diving, and as such, tend to be thick and durable. Flexibility is less of a concern for these wetsuits, because speed is not as important when scuba diving. Instead, they are thick and offer good protection from the cold water, since the further you dive, the colder the water will get.
Get Out There!
Once you know what you need your wetsuit for, choosing one is easy. And once you have your wetsuit in hand, you are ready to take on whatever the elements have for you!
Browse SwimOutlet.com's entire selection of wetsuits for men and women.