The Ultimate Guide To Speedo Performance Swimsuits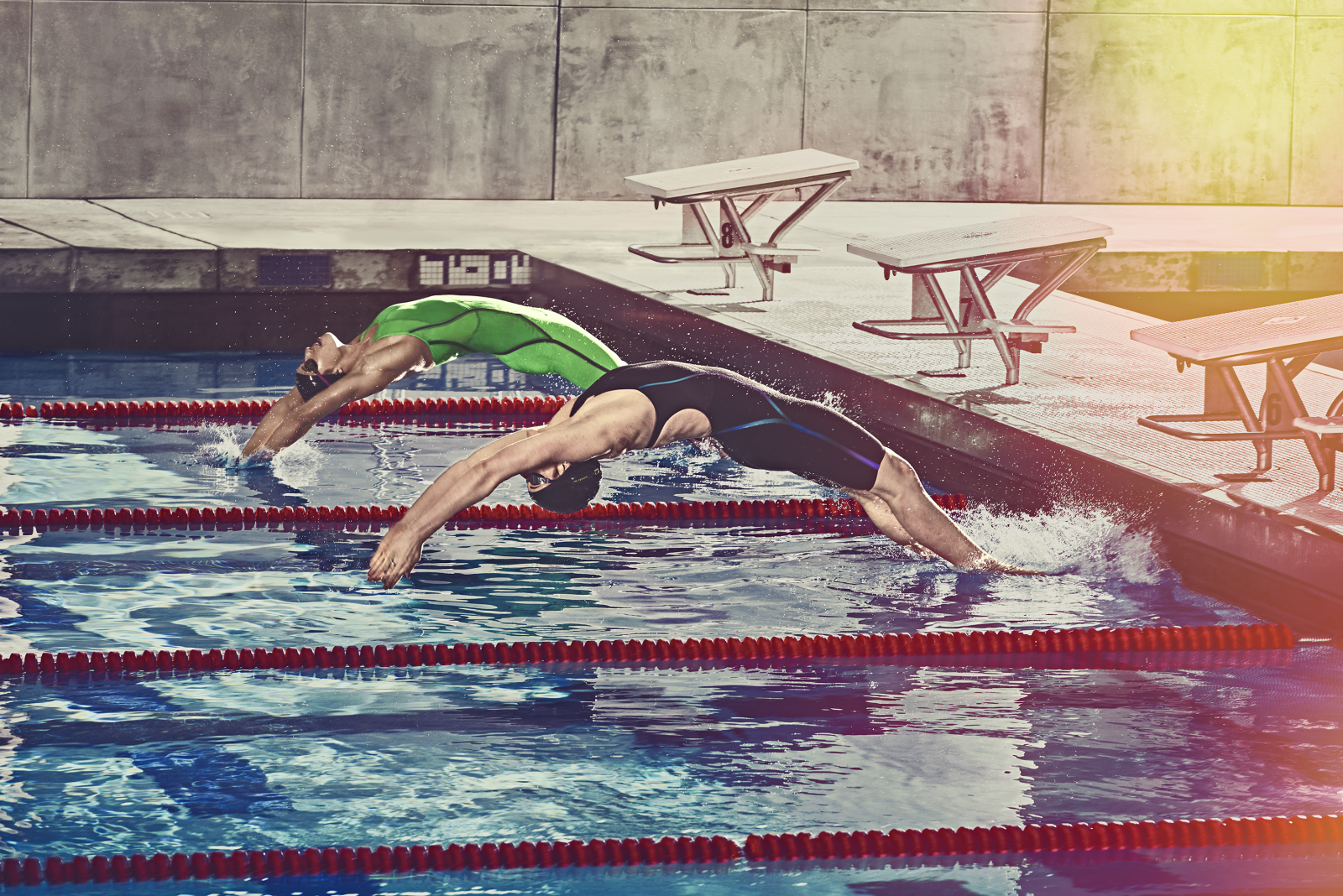 If you're a competitive swimmer, it's a safe bet that you've heard of a tech performance suit. Each year we publish a Tech Suit Review, which features elite tech suits from top brands, compared by our expert reviewers. While the annual Tech Suit Review is extremely helpful for narrowing down which tech suit is best for you, it doesn't exactly map out the purpose and hype behind said performance swimsuits.
In this guide, we will break down the importance, purpose, and design of Speedo tech suits, as Speedo is an industry leader for performance swimwear.
THE BACKGROUND
A tech suit, or performance swimsuit, is made of lightweight, compressive and water repellant materials designed to reduce drag and increase efficiency during swim races. Tech suits, which were introduced and approved by FINA in 2009, have become essential to competitive swimmers worldwide. One of the industry's leaders in elite tech suits, Speedo, has helped mold the standard for innovation and technology.
THE DESIGN
Seamless – In an effort to reduce drag, the Speedo LZR Racer X tech suits are made with heat bonded seams, or flat seams in a unique X design. While there are some seams on the suit, located in major stress areas, they are minimal. Where there are seams, they are placed strategically to improve support and connect major muscles.
Compression – All tech suits offer some sort of compression, and the Speedo collection is no different. The compression in the material works to help increase circulation, encourage proper body alignment and help with muscle recovery. In the Speedo LZR Racer X, the compression is tighter than that of the LZR Racer Elite 2 and LZR Racer Pro, making the fit smaller, but the muscle efficiency greater.
Water Repellant Fabric – The fabric used in the tech suit designs is a combination of nylon, elastane, LYCRA, polyester and spandex. More recently, we've seen bigger brands incorporate carbon fibers in to the suits, as well as water repelling technology. All of these properties, though lightweight, give framework to the swimsuits making it powerful and durable.
Speedo Tech suits range anywhere from $100-$500, depending on the style and quality. As a general rule of thumb, most tech suits last about 10 races—taking in to consideration general wear and tear, care and up-keep. 
The fit of the suit varies by brand. To find the best tech suit for you, body-type, age and stroke of choice play big factors. You can read more about fit and performance of the different styles in our annual Tech Suit Review or watch the videos below for more information.
THE BASICS
THE FIT