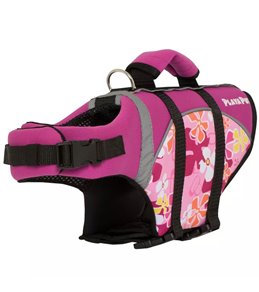 SALE! UP TO 40% OFF
Playa Pup Pet Floatation Device (Dog Life Vest)


in

pet life jackets

loading more items... PET LIFE JACKETS, LIFE VESTS, & PFD'S
Don't forget about your pup when it comes to beach day fun and safety. Your pet can take on the water with you equipped with a life jacket designed specifically for animals. As much as dogs can swim naturally, they too benefit from added floatation, especially in rough water or on a boat. Plus, most pet float suits also provide a layer of sun protection.
Browse our selection of life jackets, vests and PFDs for pets. All our products come from reliable brands like Playapup, Poolmaster, Body Glove and Swimways.