Best Speedo Swimsuits for Women
---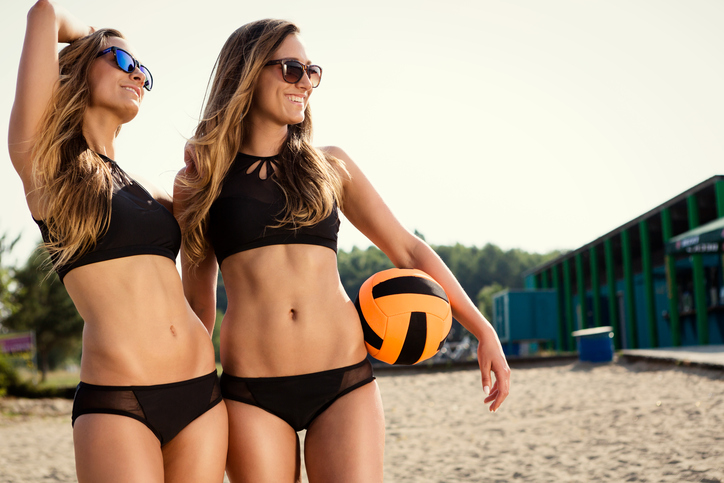 Speedo makes a great number of swimsuits for women, in a variety of different styles to suit your needs. But, within each style is a seemingly limitless number of swimsuits. Even when you settle on a particular style, your head can still spin at the sheer number of choices available.
While we at SwimOutlet.com cannot take into account your own, unique, taste, we can make recommendations for each swimsuit style based on our own experiences. So, without further ado, SwimOutlet.com presents its picks for the best Speedo Swimsuits for Women.
Best Speedo One Piece: Speedo Women's Learn to Swim Pro LT Swimsuit
The Speedo Women's Learn to Swim Pro LT Swimsuit may have a long and hard to remember name, but the swimsuit itself is perhaps the most versatile one on the list. You want a good swimsuit for swimming competitively? This one can do that! You want to look good for a day on the beach? Can't go wrong with this suit! What about just to get in shape? Got you covered!
The wide straps and moderate leg cut provide modest coverage and excellent comfort, able to be worn comfortably for long hours at the beach. The colors are solid, which can be both eye-catching and modest depending on how you wear it. Plus, the materials will look flattering on any body.
We selected this swimsuit because of its versatility. We truly cannot think of a situation where the suit is not a good choice. Because of that, you really cannot go wrong with this swimsuit, and that is why it is our number one choice for Speedo One Pieces.
Best Speedo Bikini: Speedo Flipturns Polygram Power Printed Two Piece Bikini
The Speedo Flipturns Polygram Power Printed Two Piece Bikini is both great fashion and great function, at an incredibly affordable price. It is made of Speedo's ProLT Fabric, which is 85% Polyester and 15% Spandex, which gives the suit a little extra stretch to mold around your body and fit great. Plus, it will remain in place when you swim, and stay comfortable for hours and hours.
Unlike many bikinis, which are not designed for much actual swimming, this particular one can be used for casual swims as well! Despite that, it is still has thin and comfortable straps, which will reduce tan lines and keep you looking your best both in and out of the water.
We chose this swimsuit exactly because of the versatility and its low price. If you want to swim in a bikini, this will serve you well. If you want to tan at the beach and look your best, this will do the trick. Plus, you'll save money too. It's because this swimsuit can do it all that we rank it as the Best Speedo Bikini.
Best Speedo Tankini: Speedo Women's Endurance+ Double Strap Tankini
Speedo's Women's Endurance+ Double Strap Tankini makes the list because of its simple elegance in design but masterful function. While you could wear this tankini on the beach and look good, this particular set is designed for working out. Whether you're doing water aerobics or swimming, this tankini will provide excellent coverage and comfort from the start of your workout to its completion.
For comfort and function, the Speedo Endurance+ tankini comes with built in soft cups for support and Endurance+ fabric that won't sag or stretch even after many uses. As an added bonus, that fabric is also chlorine resistant, so it will last far longer than conventional swimwear in the pool. It won't fade.
For these reasons, we feel that the Speedo Women's Endurance+ Double Strap Tankini is the best tankini made by Speedo.
Best Speedo Rashguard: Speedo Women's Endurance Lite Texture Rashguard
When you want protection from the sun, you can't do wrong with the Speedo Women's Endurance Lite Texture rashguard, a rashguard that looks more like a light jacket than swimming gear. But don't let that fool you, this rashguard is perfect for long workouts on the beach or in the pool.
The Endurance Lite fabric is actually made of the same material of the Speedo Endurance+ fabric, but is considerably lighter material, as much as 10%. You won't feel weighed down with this material, that's for sure. It offers four-way stretching technology, ensuring that the rashguard will hug your body and remain in place even after many workouts.
Because of its style, functionality, and lightweight but formidable fabric, we feel that the Speedo Women's Endurance Lite Texture Rashguard is the finest rashguard made by Speedo.
Best Speedo Tech Suit: Speedo Aquablade Female Recordbreaker Tech Suit
If you're in the market for a tech suit, you are looking for high quality materials designed to help you swim your best. Look no further than our pick for the best Speedo Tech Suit, the Speedo Aquablade Female Recordbreaker Tech Suit. Unlike other tech suits, this one also more closely resembles a traditional bathing suit rather than a full tech suit.
The unique Aquablade fabric offers a lower drag coefficient and is slicker than skin. The stripes create channeling effect to streamline water away from the body. The material used is 80% polyester and 20% Lycra Spandex, ensuring a tight fit that won't stretch even after repeated swims, a fact made all the more important by using a tech suit.
This suit is also one of the more affordable tech suits, yet it does not sacrifice quality to do so. Because of that, we feel the Speedo Aquablade is the best Speed tech suit on the market.